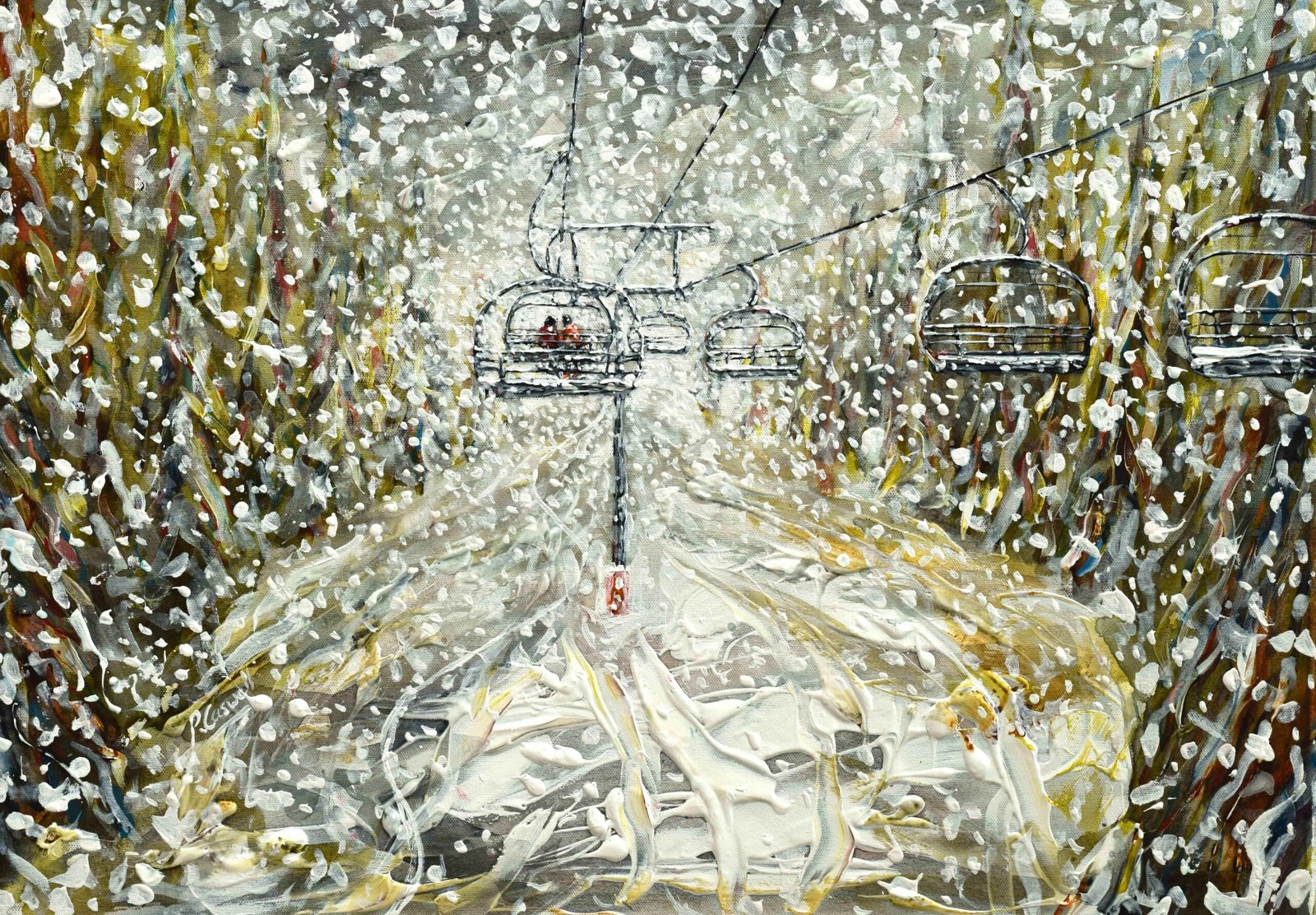 Ski Art from Pete Caswell's a cult skiing artist from the UK. He painting skiing art from all your favourite ski resorts around the world.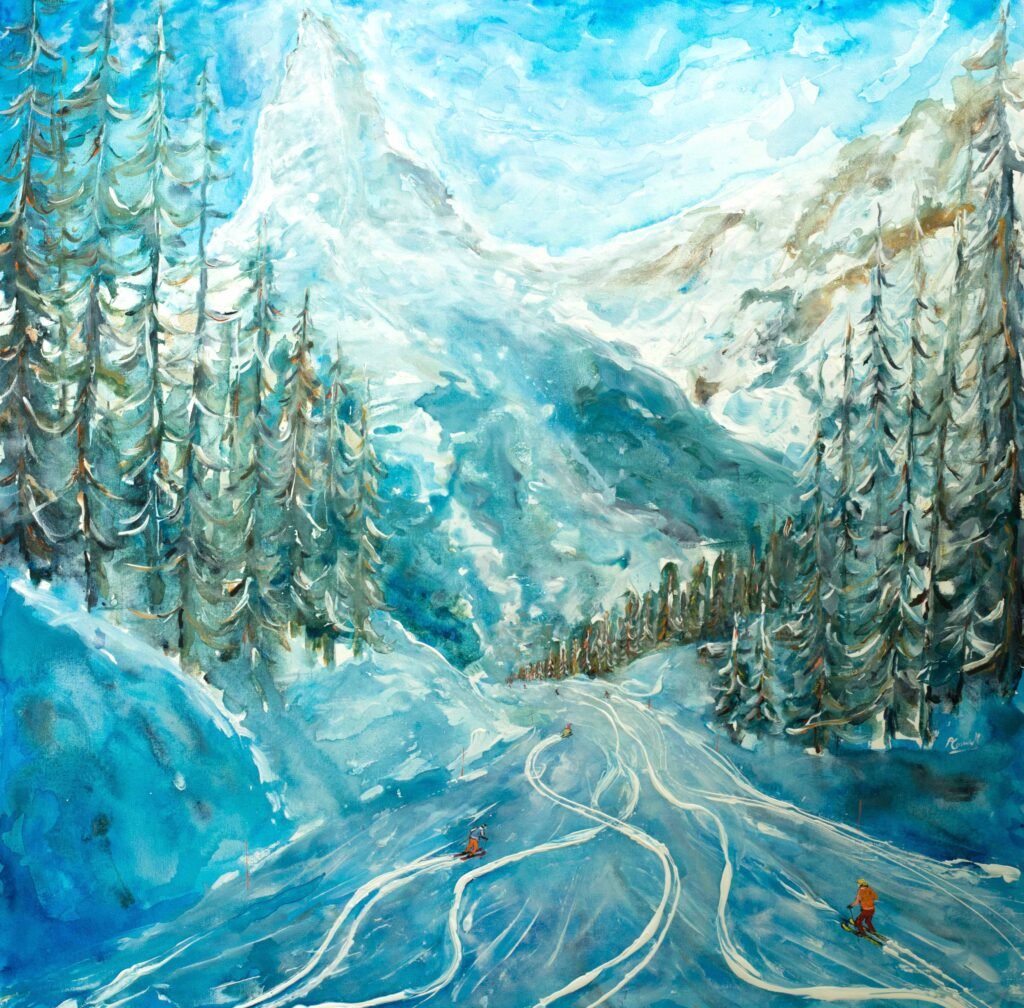 His artistic talents capture the feeling and movement and intense energy of skiing in the mountains, the snow and the sun. From chair lifts, to drags, cable cars and off piste, busy pistes and wooded pistes there is some ski art in there for everyone. Take a good look through the skiing art website and see all the amazing paintings.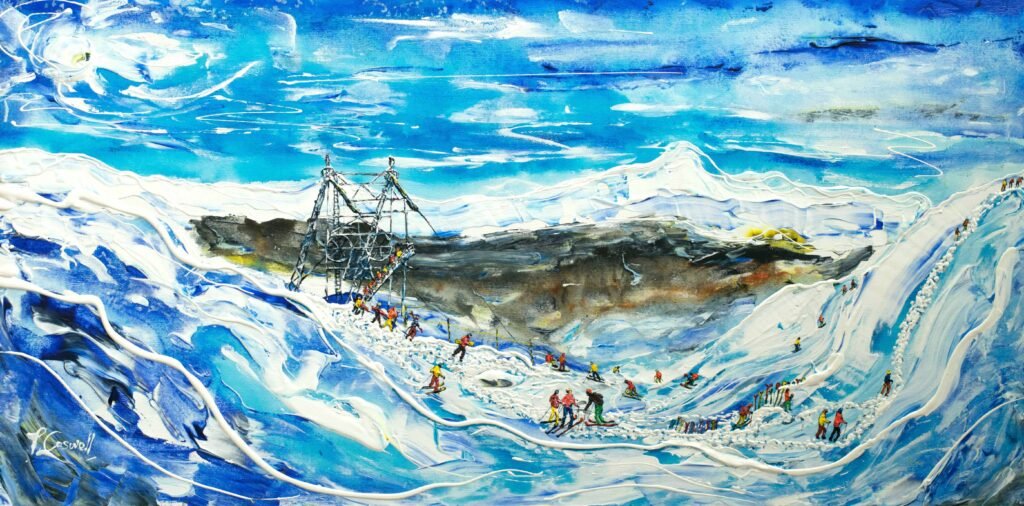 You can buy the ski art as original ski paintings on the main website or as ski posters, prints and canvases through the print site.
Buy original ski art www.petecaswell.co.uk
Buy original ski art as prints and posters