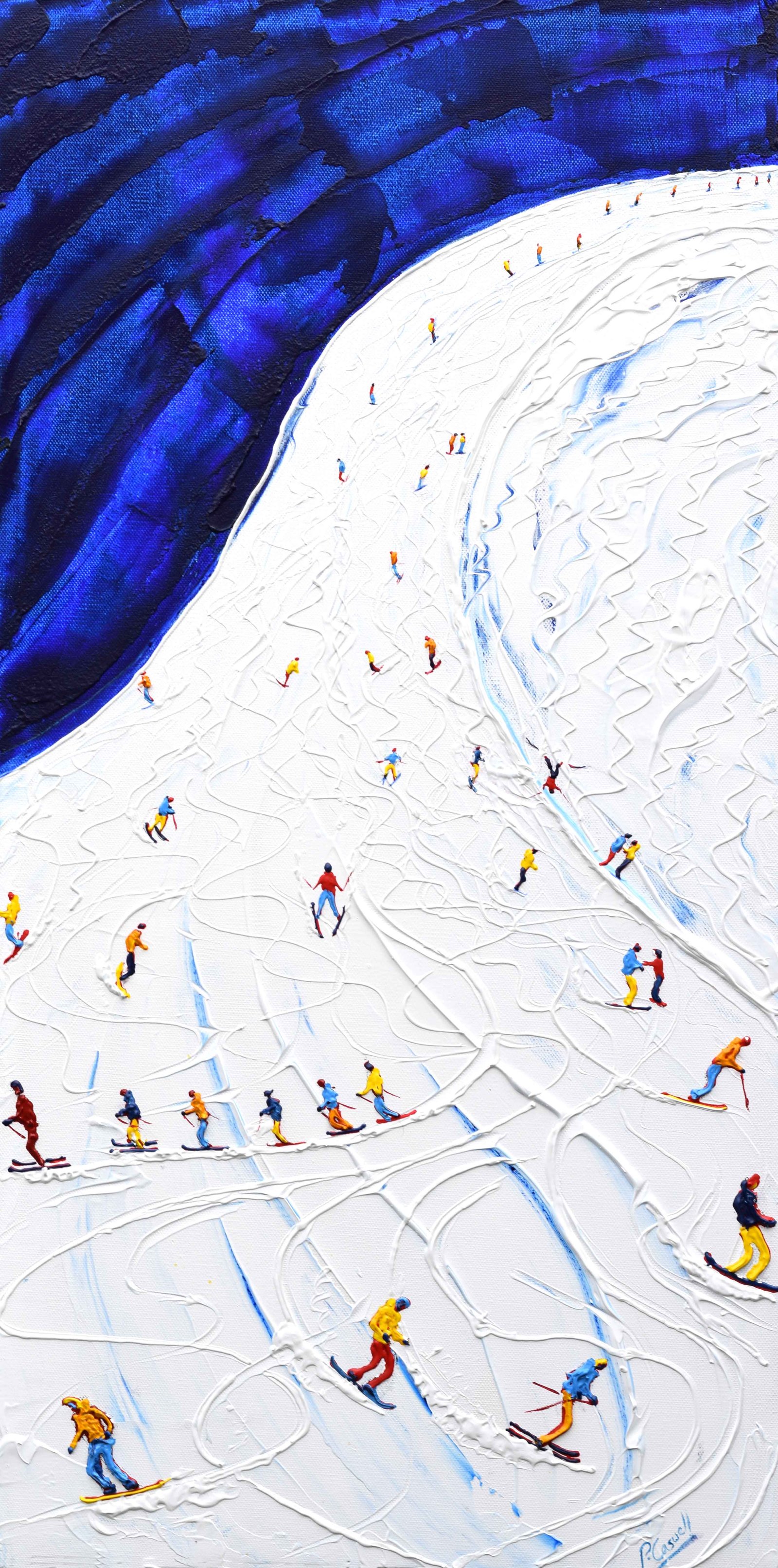 I have finally finished my new Skiing and Snowboarding Book of all your favourite ski resorts. Take a look at the links below to preview the book and buy one if you like.
The largest book makes a great addition to the coffee table and will remind you of winter throughout the long hard slog of summer. Its a real beauty and has a few funny quotes in to make you smile.
Large Skiing and Snowboarding Book Hardcover
33x28cm approx A3 size with hardcover 54 pages about £73.99 + post/packing (£8).
http://www.blurb.co.uk/b/8043534-ski-snowboard-paintings-by-pete-caswell
This book is a small run full colour large book with hardcover and so they are not cheap. But below I have printed some cheaper and smaller books for those on a tight budget below. I recommend the hardcover one but go for the soft if you are on a really tight budget. They take about 2 weeks to print and deliver by UPS.
Hard Cover smaller book. Just the same book but smaller and budget version approx A4 size in full colour with hard cover £23.99 + £8 post
http://www.blurb.co.uk/b/8021989-ski-snowboard-paintings-by-pete-caswell
Soft Cover Book. Same as the one above but costs less. If you want it for a gift. My tip is go for the hardcovers and if you can afford the larger one all the better. But if you are short of funds this one is just great and would make a great stocking filler. Cost £15.99 + £8 Post
http://www.blurb.co.uk/b/8021989-ski-snowboard-paintings-by-pete-caswell
Please not if you are in the USA the post and packing is different and you'll be paying in Dollars