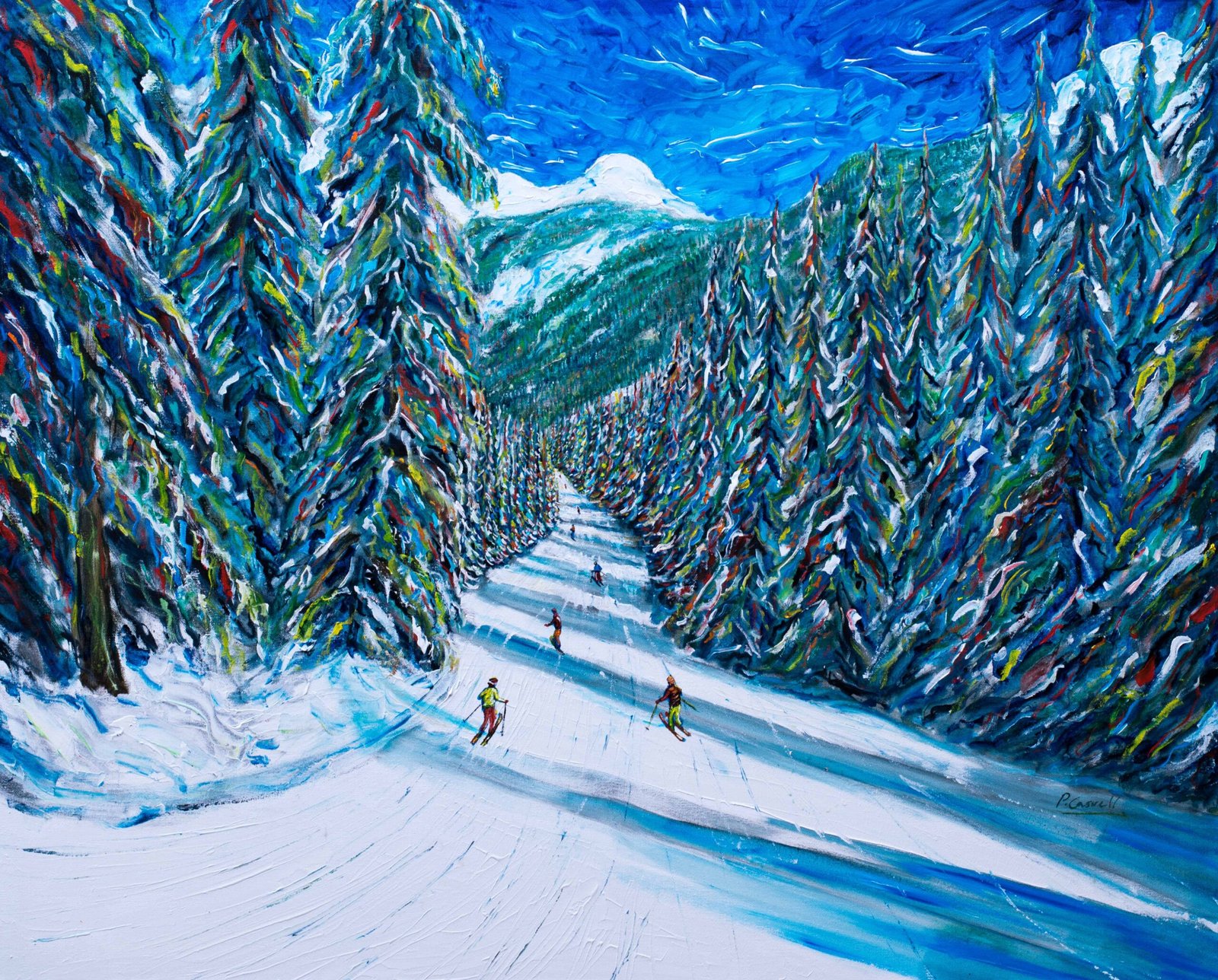 Top 10 European Alpine Ski Resorts and Snowboard Resorts. Its a hard call but someone has to do it and test them out. As part of my ski paintings work, if you can call it work, I have travelled to most of the main Alpine resorts in Europe and skied and boarded them at various times in my life. I first skied Norway at age 3, then Austria at 4 and then Flaine at 5 so I have been around a fair few places, the States and New Zealand too, and even skied the Yorkshire Dales with James Heriot and above the set of Withering Heights .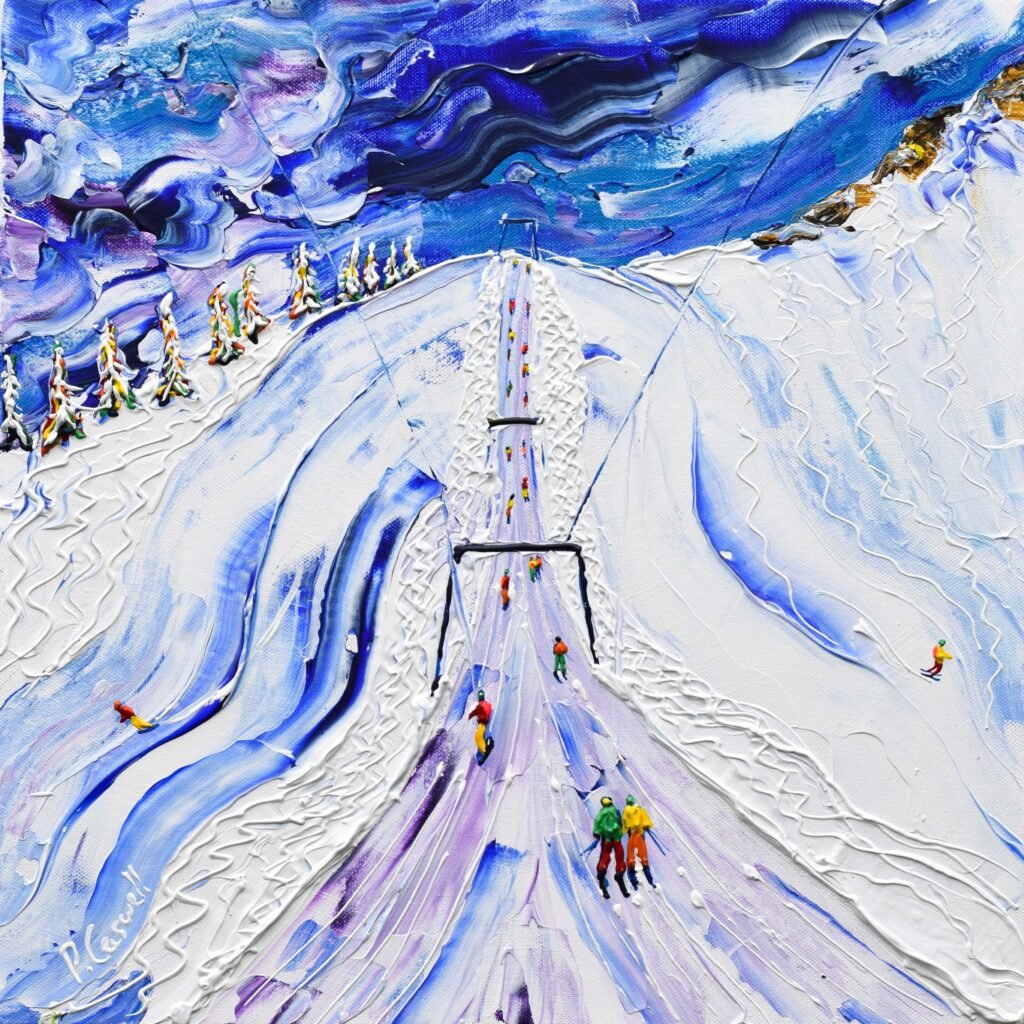 I am a pretty picky person when it comes to resorts. But one thing that doesn't really go into the equation is nightlife for me. So other than a recommendation that if you want nightlife head to Austria where it is just great, then I will stick to the day time pleasures on offer; Lunches on the slopes, scenery, access, height, expanse, variety, challenges, snow and all that goes into an epic days skiing.
I can't pin down a real perfect resort as so much depends on conditions and time of year,,,, but in the top running for me are Tignes / Val d'Isere, Verbier, Zermatt, Portes Du Soleil, 3 Valleys. These are the epic resorts you should all ski before you get too oland and are a good bet . This doesn't mean to say that the others are not as good. In fact in the right conditions some others may be better, cheaper, and more fun. But these big resorts cover the widest rages of options and have more top end fun.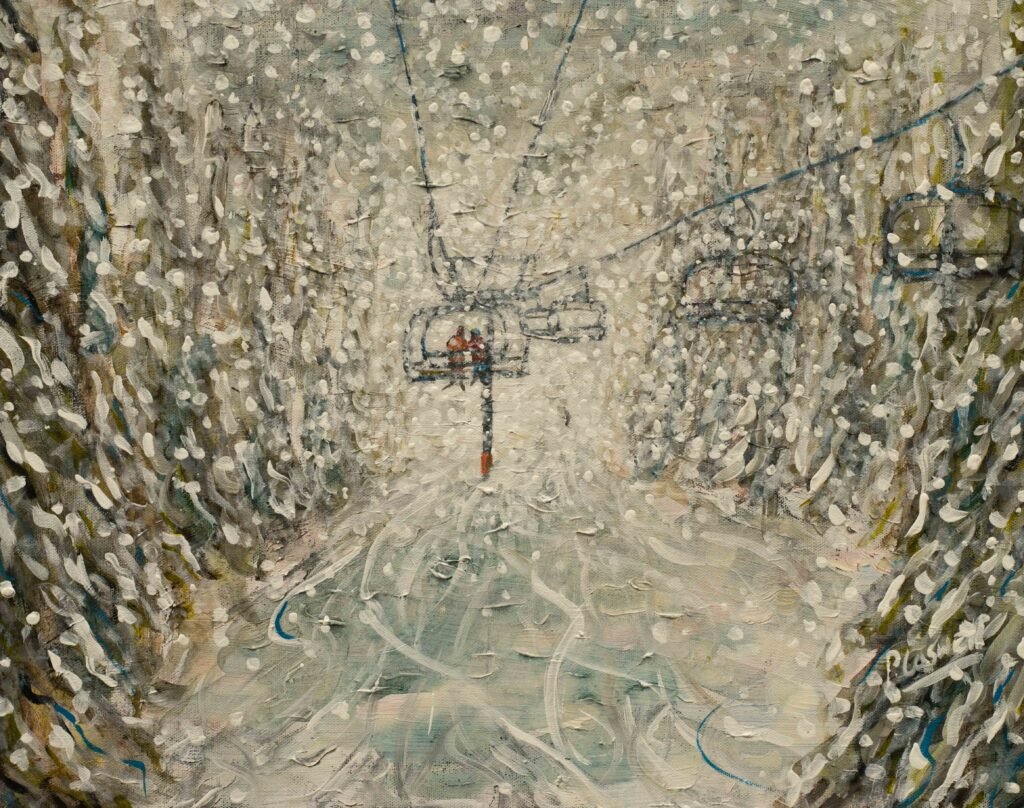 My four top picks are Tignes / Val d'Isere and Verbier, Portes Du Soleil and 3 Valleys. Its hard to choose between these 3 resorts as they each have their own plus points and all are not to be missed.
Tignes and Val D'Isere in Espace Killy are one of my favourites. Its a great choice for early season skiing and a bit of early off piste action. Unlike a lot of resorts the off piste is ready here a lot earlier needing less snow cover. Its high and the Grande Motte Glacier is a super expanse of open space which can attract some wonderful snow conditions. When you reach the top of Grand Motte Glacier on the cable car you will see why I love this place, even in a snow storm this place rocks. Try a coffee at the top of the Funicular first to put you above cloud 9.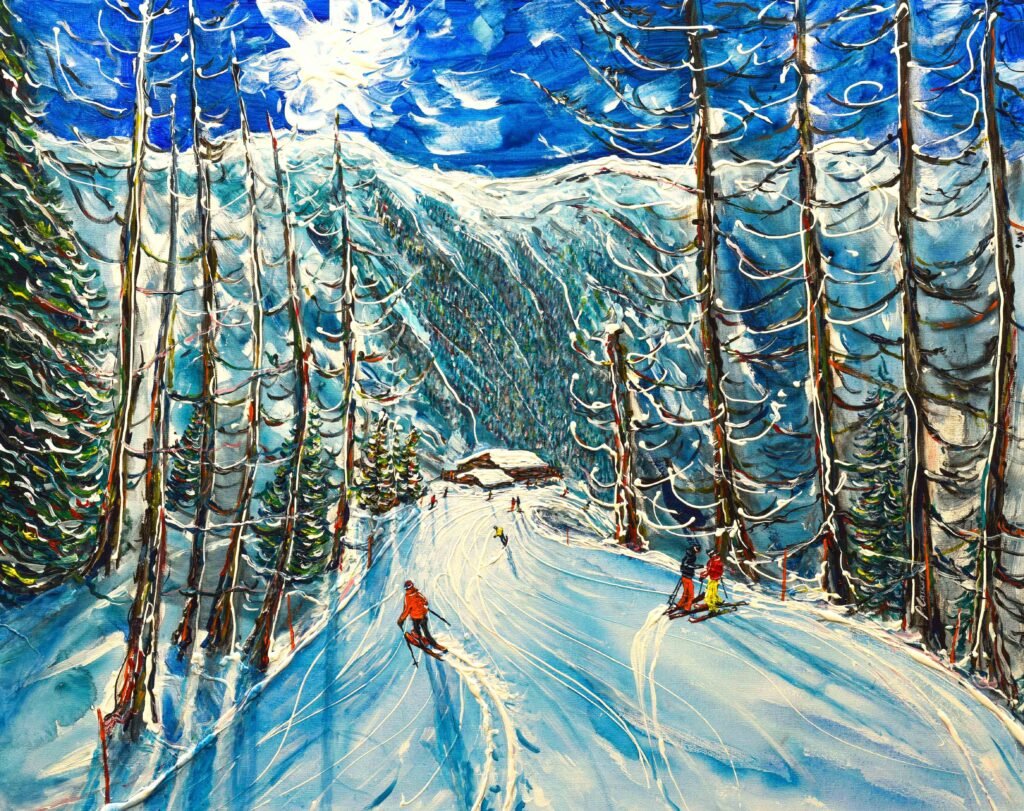 Its also pretty close to drive too from the UK. The pistes are varied with some real challenges on and off piste. The resort is pretty expansive and great fun to explore. The off piste is easy to access. Lift access from the resorts is pretty amazing and at 2000m you usually have snow to the back door. The only downsides are lack of wooded areas for those white out days, not much for the beginner and can get a bit busy early season when its the only place with snow….. and the typical French issues of crazy skiers, terrible coffee and food which is nearly edible, but really not that great. So self cater and take your own coffee machine with you in your back pack and that sorts out a lot of these worrying issues. The Sun Cafe in Val is a good stop for me. One of the small downsides to this area is getting there is not so easy from Geneva Airport, but it can be done by train or bus Bens Bus, or Alti Bus or better still hire a car. Other options include the Snow Train to Bourg Dt Maurice and then the local Alti Bus which is a different option or to Grenoble or Chambery and get the bus, Bens Bus, or Alti Bus or slightly more complicated the SNCF Train as you have to get to the train station.
Take a look at the Tignes Val D'Isere Piste Map just to see what a large ski area it is.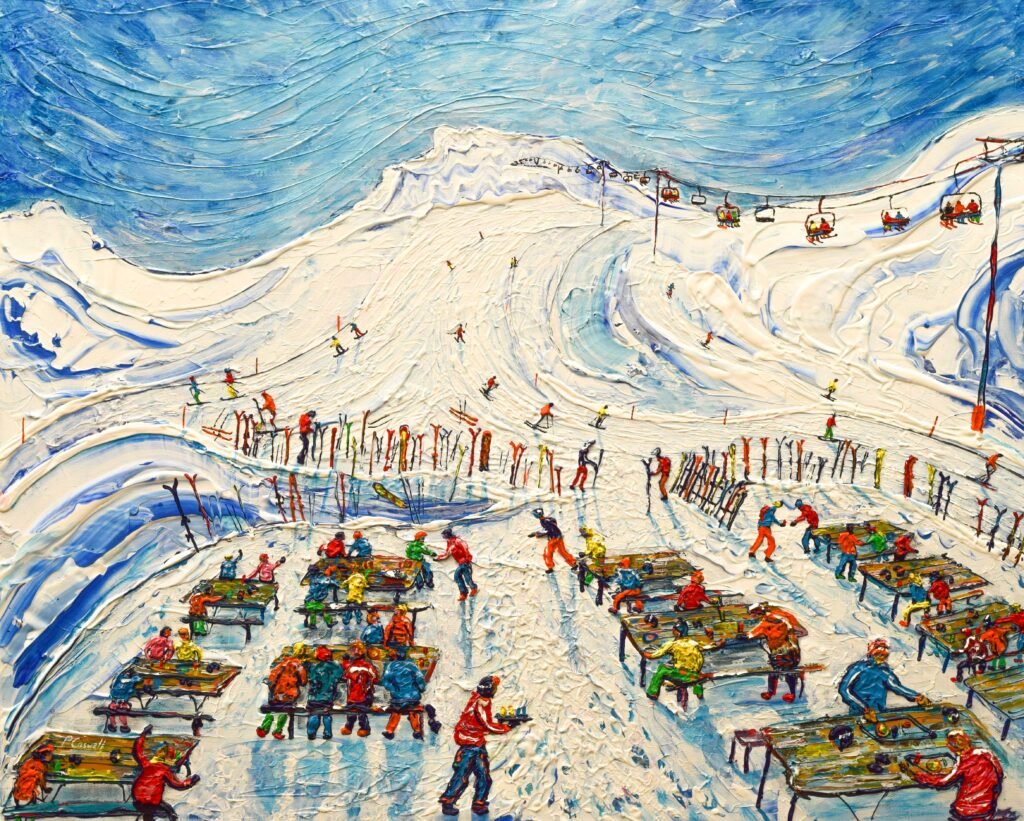 My second pick is Verbier in Switzerland or the Four Valleys . This choice is a bit of a conditional choice. If you have fresh power and are not there in peak season then this place is just epic. In fact it rides well above epic, its in the Heavenly region, with fluffy white clouds and angels floating around dropping star dust. You don't believe me, but fresh powder in early December and at the top of Mt Fort on a narrow snowy ridge, with 2 cable cars worth of descent ahead of you into wide open powder bowls,,,, then tell me angels don't exist.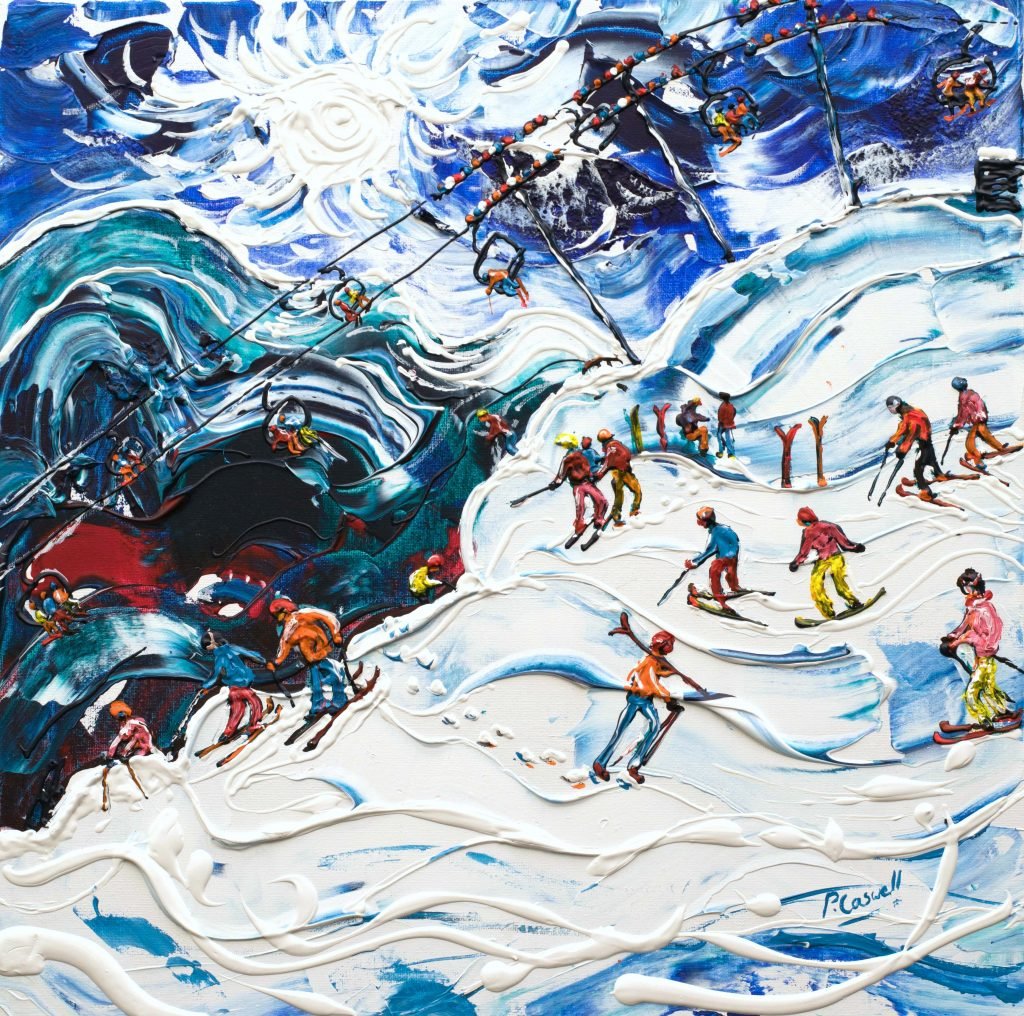 But you have to avoid the crazy prices which means trying not to stay in Verbier. Take a look at dare I say it Siviez, one of my favourites. Anyone of you would look at Siviez and spot 3 apartment blocks, one bar in a tent and a minute shop….. But then think about it and look at the piste map here as it has the most unbelievable off piste access you can get. Take a look at Siviez and imaging after a big snow dump…. who will get to the snow first Verbier or Siviez ? So when this place dumps you get these incredible off piste patrolled areas under Mt Fort and these are huge indeed and such a blast in the early morning after a dump. Huge big bowls of powder and from the top of Mt Fort to Siviez that is one amazing descent of free flowing powder junkies heaven on wood. There is a little bit of wood land for white out days but not a lot, and over in Verbier can get too busy. Coffee is still not great but maybe a little better than the French unless you have a bulging wallet and can afford a boutique mountain cafe. Again self cater and take the portable coffee machine up the slopes with you and that beats it. Outside of Verbier the apartment rentals are actually pretty reasonable. You can get there by train and bus easily from Geneva Airport. Also Alpy Bus for shared transfers Its just the food that gets a bit pricey, but in my last visit in 2019 I noticed the mountain restaurants had tamed their crazy prices and they were actually a bit cheaper.
Take a look at the Verbier, Nendaz, Siviez For Valleys Piste Map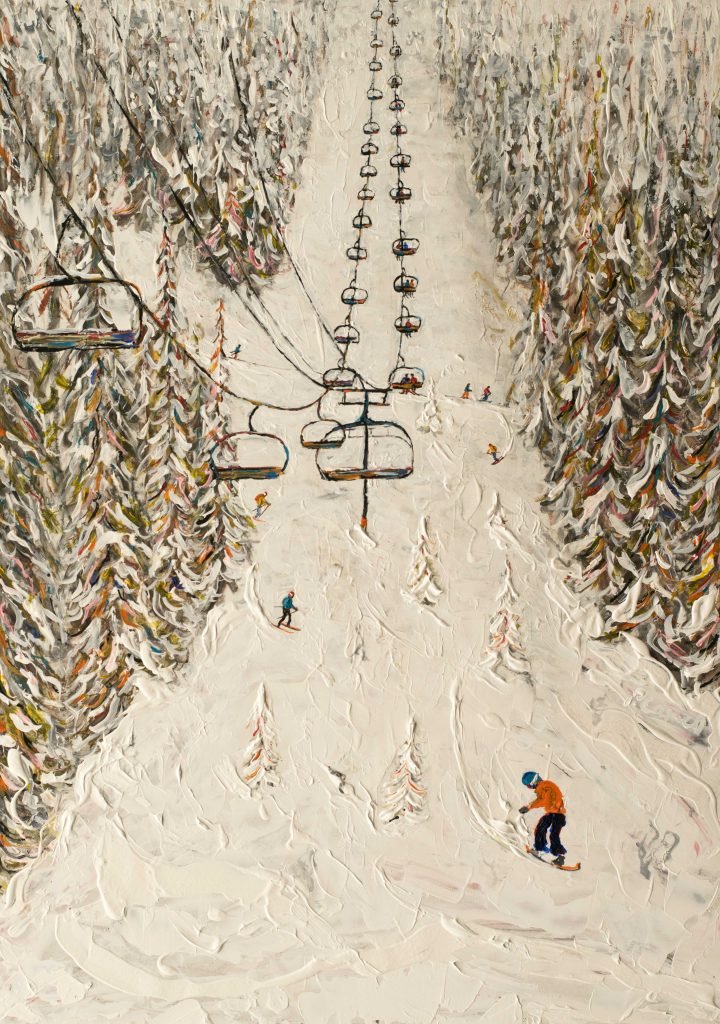 After these 2 resorts I have to put the next 3 in a kind of raffle for next prize. Why, because they all have something special but don't quite tick the very top box, but they are pretty close to it and again sholdn't be missed.
Portes Du Soleil, including Morzine, Avoriaz, Les Gets some beautiful small Swiss villages, Chatel, Champery, Montriond, Morgins Torgon, St-Jean-de Aulps, Abondance, La Chapelle d' Abondance, Val-d'Illiez Les Crosets , Champoussin . This is a new entry onto my list. I have always discounted this place. Not challenging enough. Not enough good off piste options off the lift, and too low. But then I went there in a perfect week with lots of fresh snow and perfect conditions and it blew me away. While on paper it seems just as expansive as Tignes / Val and 3 Valleys it appeared to be a Tardis of a ski area and seemed never ending. Partly I am sure as it was my first trip, but it seemed to have lots of nooks and Crannies which went on forever and gave a real feeling of exploring a vast area of intricate villages. Take a look at the list of Beautiful Swiss villages in this ski area and you will see what I mean, this is quite some list of villages to ski between.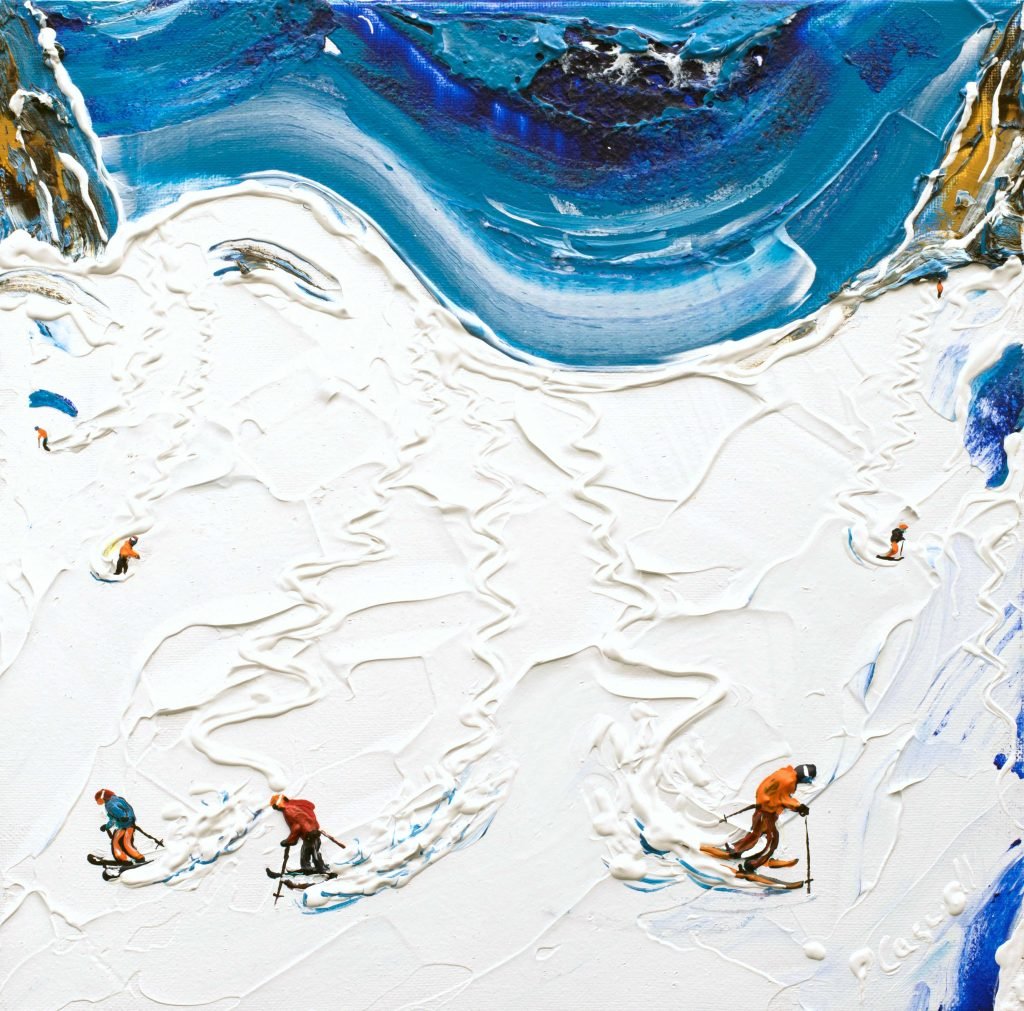 Morzine seemed to have a wonderful buzz about it for a French ski resort and Avoriaz was ok but being higher it had the better access to the mountains. So skiing being the trump card we stayed at Avoriaz, but my stomach would have quite liked Morzine. There were lots of friendly tasty cafes especially above Morzine and Les Gets which is not that common in these big French ski areas. At the top of the Swiss Wall there was an excellent cafe with great coffee, tea in large tea pots and smiling waiters. I think this was something to do with it being on the Swiss French Boarder line that somehow teleported it to a place outside of these 2 countries into an international zone where the food was weirdly good and the waiters oddly happy. The scenery over the Swiss wall was really epic, just stunning. Over at Morzine and Les Gets there was lots of tree line skiing for those snowy days. Very close to Geneva Airport makes this a really great choice with bus, Easy Bus and train options. SNCF Train to Cluses and then the local bus Alti Bus The only slight downs are no real epic top peaks to ski off, not really high for early season skis and not too challenging. But these are only very small downs in what is a great place.
take a look at the Portes Du Soeil Piste Map just to see how expansive it is.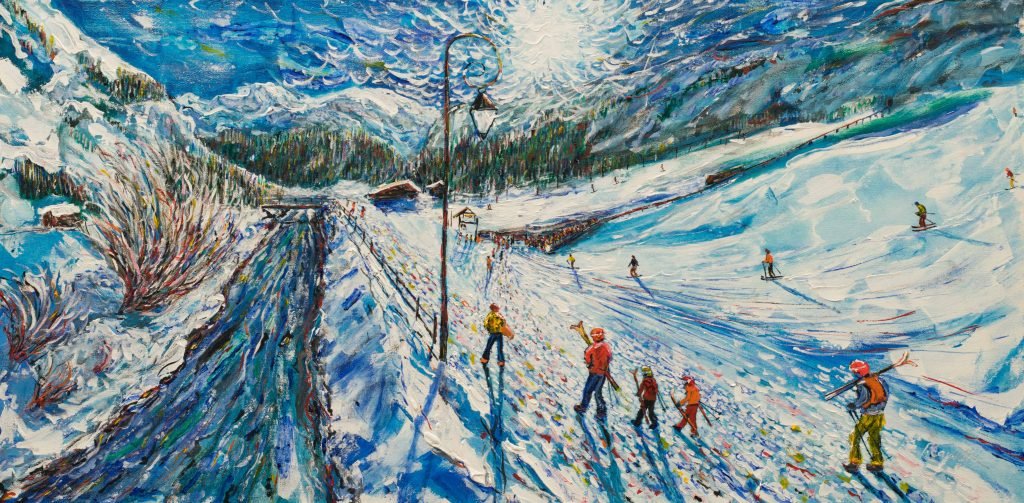 More in the next installment next week. Follow me on Facebook to get to see the next instalment..