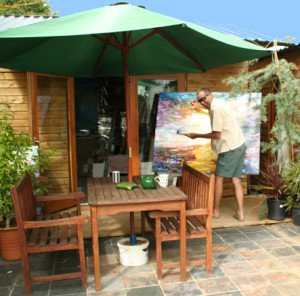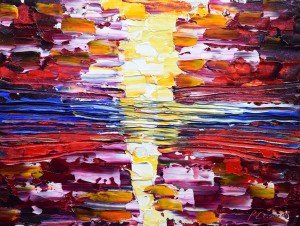 Large Paintings for sale of sunsets, skiing and sailing scenes. Full of vibrant, bold and bright colour they will enlighten any wall and fill the room with an aura of colour.
You can enjoy viewing these beautiful colourful paintings for sale in the online art galleries with free UK shipping. I love the sunset paintings for the blast of colour and light they give. The skiing and snowboarding paintings are full of movement and excitement. While the Yachts and sailing boat paintings drift across the coloured oceans and waves of brush strokes Take a look at all the paintings for sale.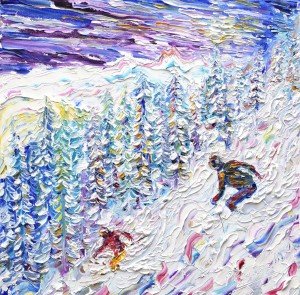 Pete uses bold, pure colours and textures to fill the paintings with a sense of joy and light. Combinations of bright colours in their pure form create vibrant memorable images which will the room with beauty and light. Pinks, turquoises, blues and yellows work together to construct an impression of the scene which captures not just the visual, but much of the joy, energy and feelings to captivate the onlooker. Pete is becoming a popular choice for collectors of art and paintings around the world. Don't miss out.
Follow & Like Pete on facebook – See glimpses of Pete's new exhibitions and paintings on Pete's blog,  Facebook,  Twitter & Youtube.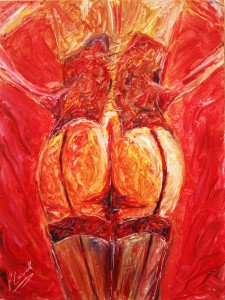 NEXT DAY SHIPPING INCLUDED.   We ship all paintings by 24hr next day delivery within UK  included in the price, fully insured and tracked, with a helpful returns policy. For mainland Europe we ship up to 70 x 50cm paintings included in the price on a 3 -5 day service  (24hr where possible). For larger paintings to Europe there may be a small surcharge depending on the coutry.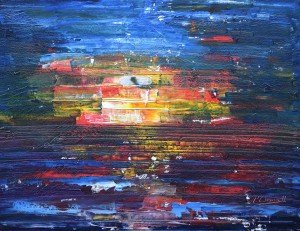 See Pete's video channel for videos for a close up view of the paintings & studio, or take a video trip to the studio below.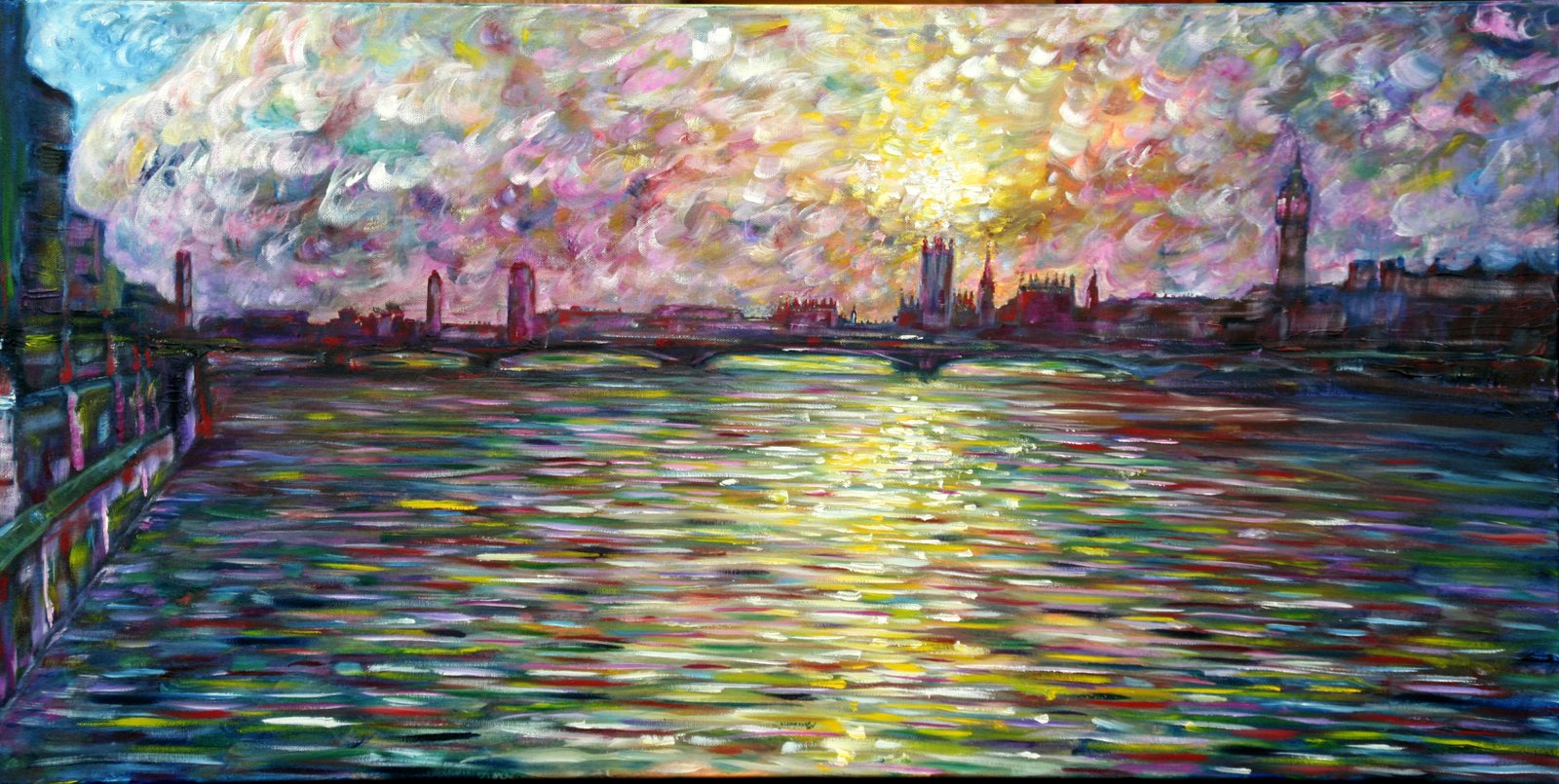 New Paintings are often put onto Facebook and Instagram before they go on sale
Catchup on Facebook and Instagram Below
Pete Caswell
Monday, November 6th, 2017 at 11:58pm
Ski & Snowboard Paintings by Pete Caswell
Beautiful full colour book of Pete Caswell's famous ski and snowboard paintings from your favourite resorts of the European Alps with some amusing stories and quotes. Including Tignes, Val d'Isere, Verbier, Zermatt, Morzine, Paradiski, Portes Du Soliel, Grande Massif, Chamonix, St Moritz, Davos and…
Pete Caswell added 28 new photos.
Saturday, November 4th, 2017 at 8:49pm