Pete's paintings are all available as Prints on his International Print Site but please read the shipping information below to check that you get local shipping.
If you live in the USA everything in the "Back Catalogue" ships from the USA. If you live outside the USA then Prints and Canvas prints ship locally from UK / Europe or the continent you are ordering from.. But not Framed Prints…please read below.
IMPORTANT UK / Europe SHIPPING info.
The simple option is to order a Print or Canvases Print from the Back Catalogue (https://pete-caswell.pixels.com/art ) as they ship from UK (or Europe if you live in Europe) – If you add a frame to the Prints it gets more complicated as they ship from Europe and USA . (also if you add a frame to a canvas). Acrylic prints only ship from the USA.
If you live outside the USA then either order a print and get it framed locally which is a cheaper option or order a Canvas Print which doesn't need framing. The normal prints unframed are printed in the UK / Europe.
You can double check the shipping by the flags next to each item in the checkout.If you want to order a framed print and you live in the UK / Europe then add the framed print to the cart and at checkout check the flag next to the order. You want to see either a Netherlands or UK flag but not a USA flag. Some frames only ship from USA and some from Netherlands. Contact me for assistance.
If you live in the UK / Europe and order a framed print from the USA it is ok, but the shipping is very costly and you will get charged VAT at 20% at customs and get a handling charge plus a small delay. So its a bit dearer and a bit more hassle. Alternatively you can email me and I can upload the print to my new UK print site – SkiPrints.co.uk.
The prints on the international site are produced by a very reputable printer and are very helpful and have a 30 day money back guarantee. If you need help with a print order the printer's contact is 
Fine Art America contact information 24hr is 0800-014-8971 (UK).
If you live outside the UK see the contact info on their site  Fine Art America contact
If you want some advice before you order please contact me.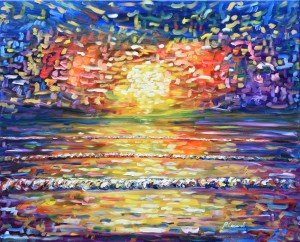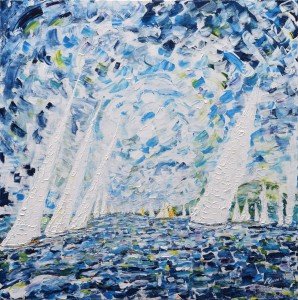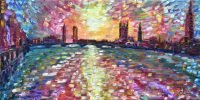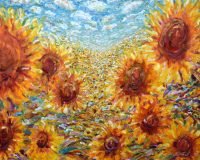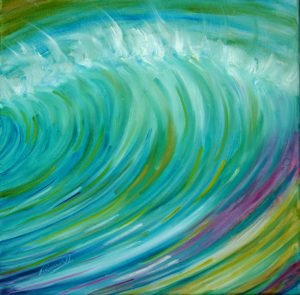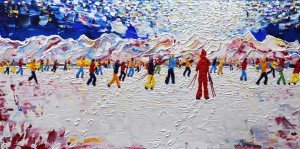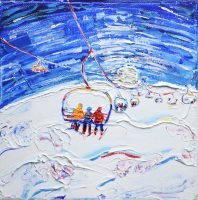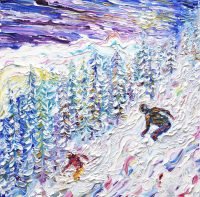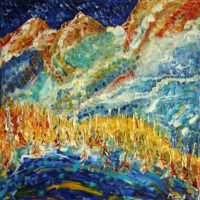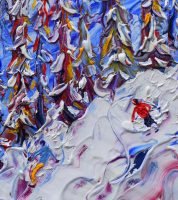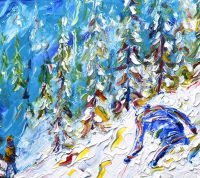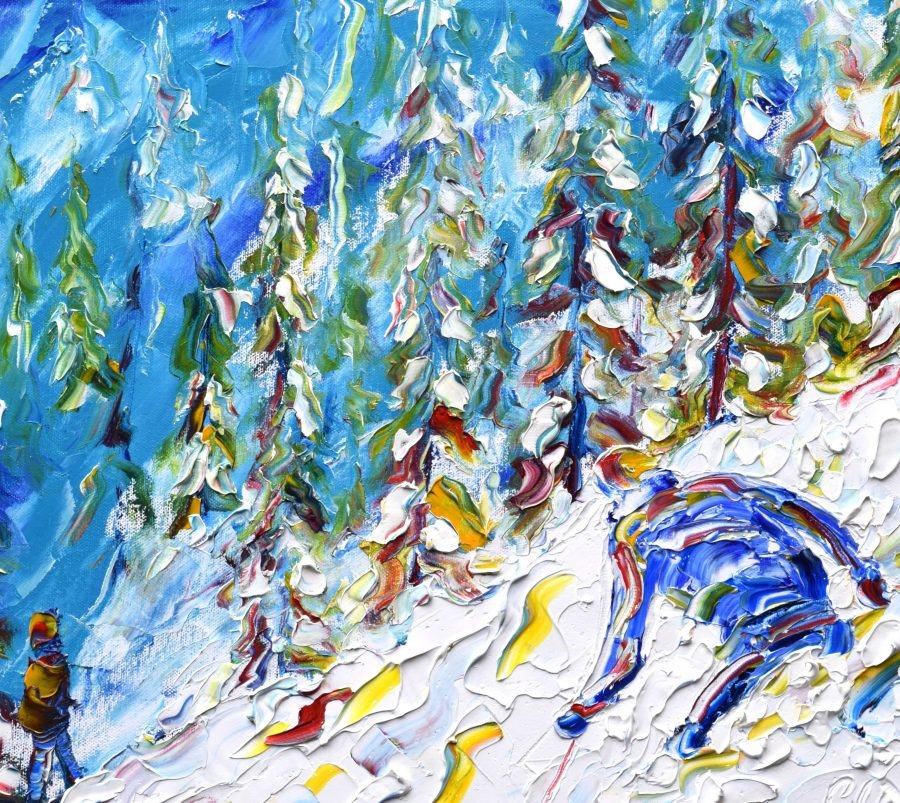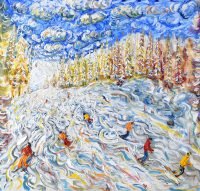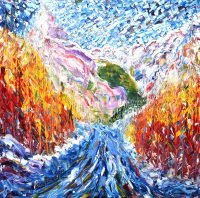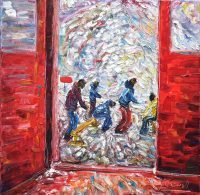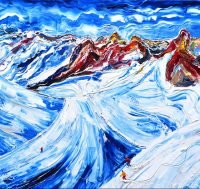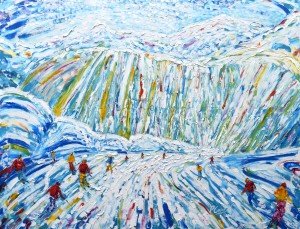 Still thinking – here is a list of my paintings listed cheapest first. All Paintings listed cheapest first.   Ski Paintings Listed cheapest First
Hope you find what you are looking for.
Enjoy!