or post comment at bottom of page
tel UK Landline 00 44 (0)1271 816776   UK mobile  07999 809 865 (text if no answer)
Contact for Prints   Fine Art America  handle all my prints and the shipping worldwide. Call 0800-014-8971   24hr helpline or see the contact page  Fine Art America
Pete Caswell Art Studio
The Stables, Moor Lane,  Saunton Rd,  Braunton. UK.   EX33 1HG.
The Gallery Lodges
You can now stay at The Gallery Lodges, Luxury Hotel Style Suites set in the 6 acres of meadows surrounding the Art studio. Each lodge is decorated with Pete Caswell original art. Enjoy the beauty of the local area and a relaxing weekend break. Call in and meet Pete and get a tour of the gallery.
www.TheGalleryLodges.co.uk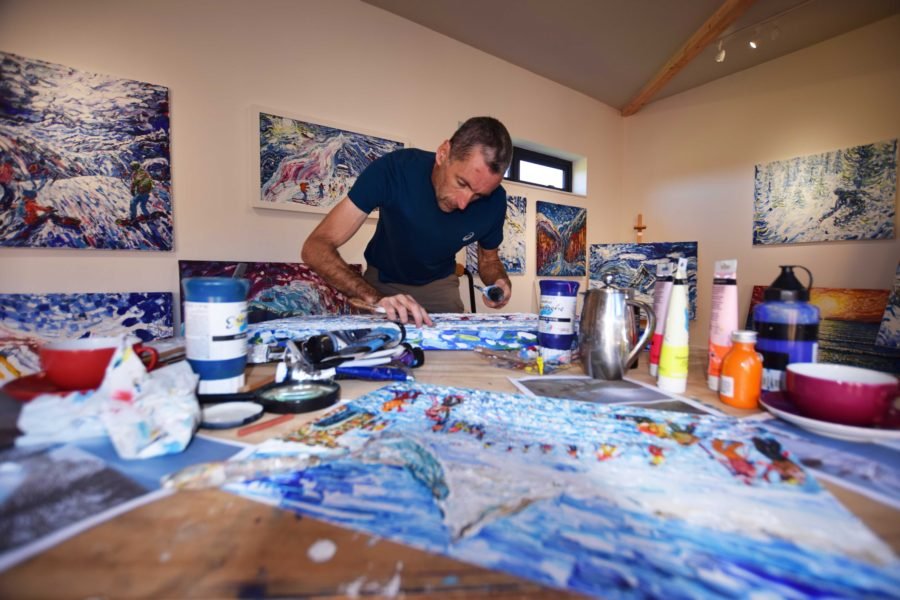 If you are in the area and are interested in the paintings you are welcome to call by. If you compliment me enough I might even muster up a coffee. Take a look and get inspired, & don't worry we aren't set up like a shop, its a working studio, it's just for looking at, enjoying & a chat. If you want to buy one later that's a bonus. Its a big place with lots of art work and 6 acres of land.
Directions. From Braunton take Saunton Road B3231 towards Saunton. After 3/4 mile turn left off Saunton road into Moor Lane.(signpost to Moor La Nursery) Take first entrance on right after 50m onto track and park in parking area and you will see the studio straight ahead in the courtyard.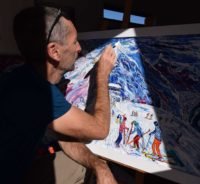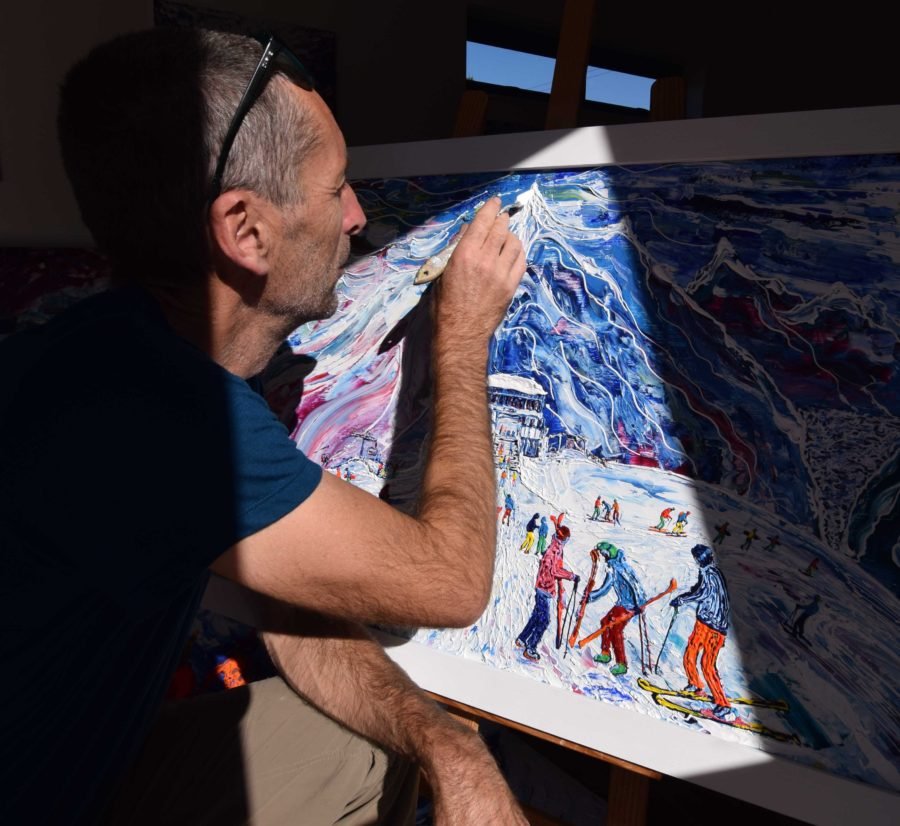 "You really get a feel for the paintings seeing them collected together in the studio.  They create a fantastic atmosphere."
Nearby you can visit Damien Hirst's famous 65ft high bronze clad statue at the harbour, Ilfracombe in North Devon. It is quite an amazing site to see this stunning statue of a pregnant women set against the stunning North Devon coastline and Ilfracombe harbour. While you are visiting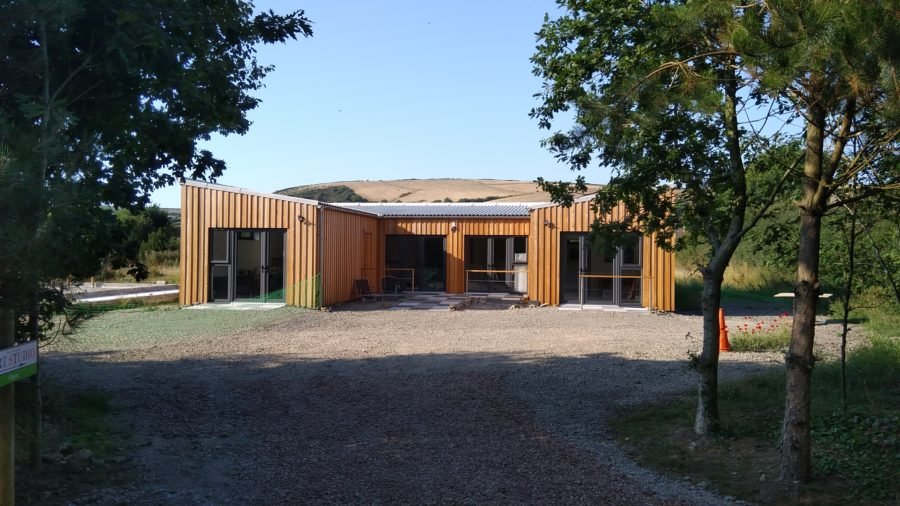 the area you can call in at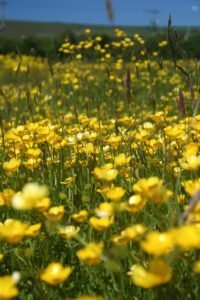 the art studio of Pete Caswell just a few miles away at Braunton. Pete Caswell also regularly exhibits at the Landmark Theatre cafe at Ilfracombe. You can also have coffee or a meal at the restaurant owned by Damien Hirst at no 11 the Quay at Ilfracombe.
For more information about Verity's installation, go to Damien Hirst's  www.damienhirst.com/audio-video/video/2012/verity
During the summer we allow a small number of Campervans to camp in the fields at the studio at reasonable prices. We also have a wonderful holiday let near the beach at Croyde which is packed with stunning paintings. Contact Pete for booking.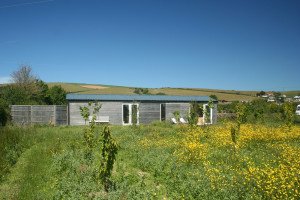 New Art Studio in Devon, just completed ready to show some of the new paintings off to their best.