Try out Staying in my art studio for a bit of a change. Get a real feel for the art and the ski paintings with a total immersion surrounded by the action of the mountains. It's a bit like an art hotel but without any of the hotel just the self catering.
My art studio is at the back of the building and at the front is a 1 bedroom self catering apartment which sleeps up to 3 persons.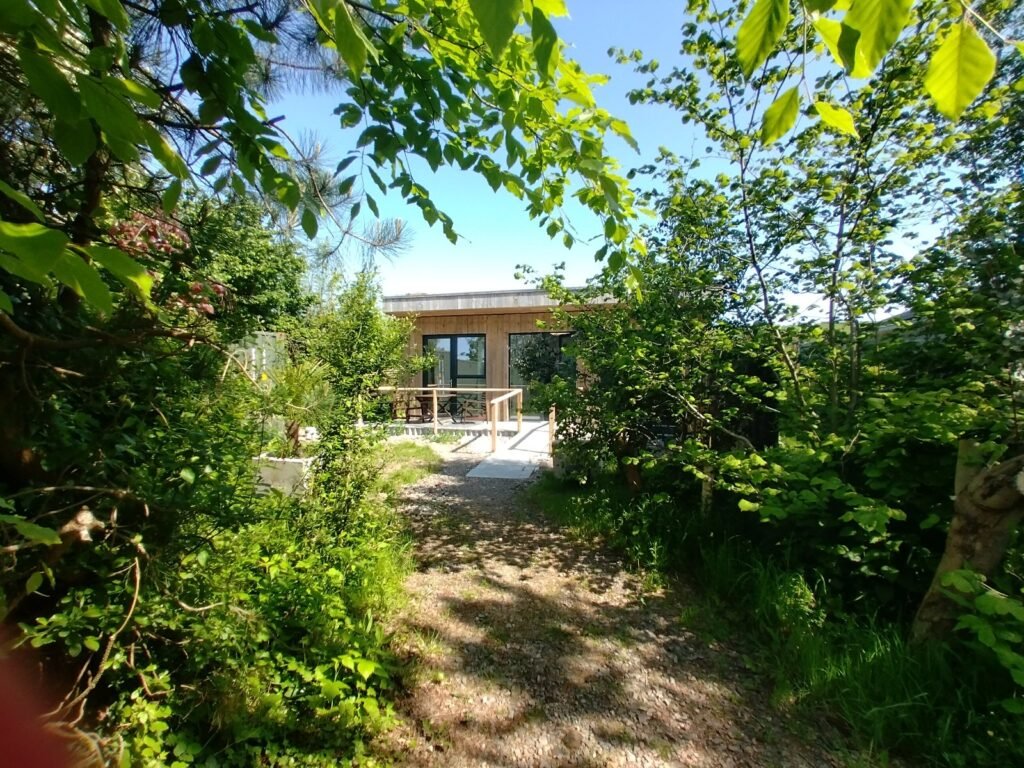 Its an amazing place to capture the full atmosphere of the ski paintings. And lots of stunning places to visit nearby – info on the Lodges website
It's currently available from Friday to Monday when I am not working in the studio. Check out is 11am on Monday. Check in is 3pm Friday. Cost is from £350 for the 3 nights. If you are interested in other days please send me an email.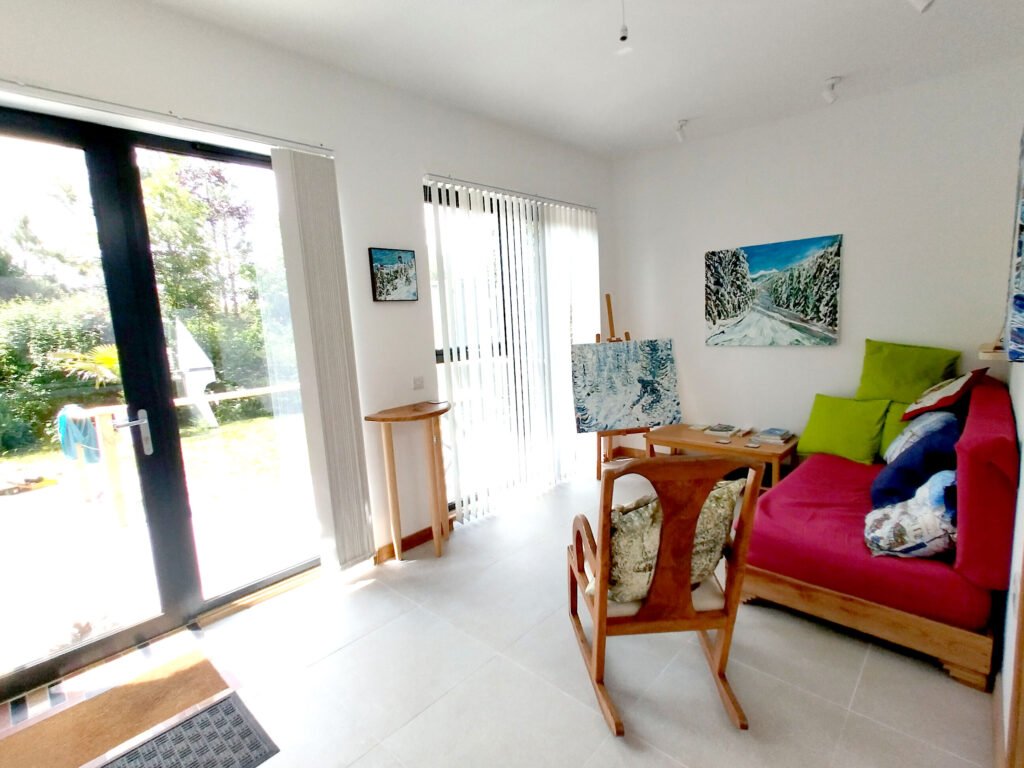 There are also our wonderful lodges to stay in which are set in the nearby fields. You can book these online at The Gallery Lodges website direct. The lodges are slightly smaller than the Art Studio but they are set in the field where as the art studio is set in its own more enclosed plot with another of my houses next door.
In the lodges you get to see the sunset and ocean paintings by Pete and in the Studio this is just for the ski paintings.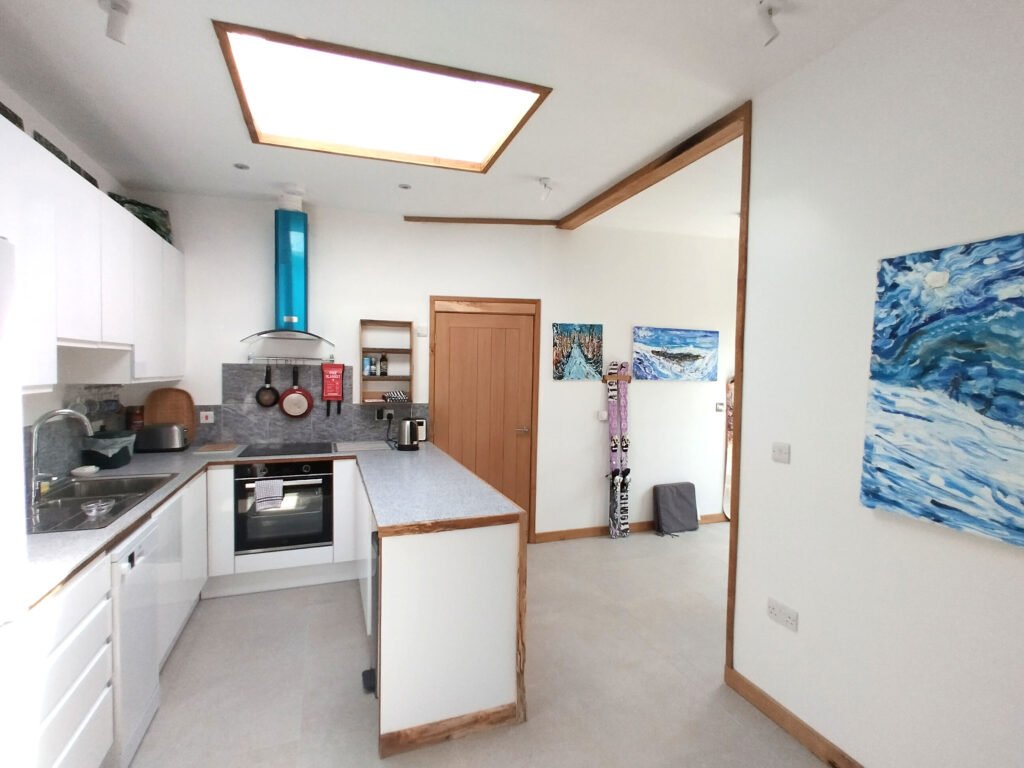 Fully fitted kitchen with a skylight. Kitchen with fridge, freezer, dishwasher, toaster, oven and 4 ring hob, but no microwave.
Lounge area with sofa / sofa bed and chair. Dining area for 2 with a lovely large window. Free wi-fi is available but please note there is no TV here just a small radio.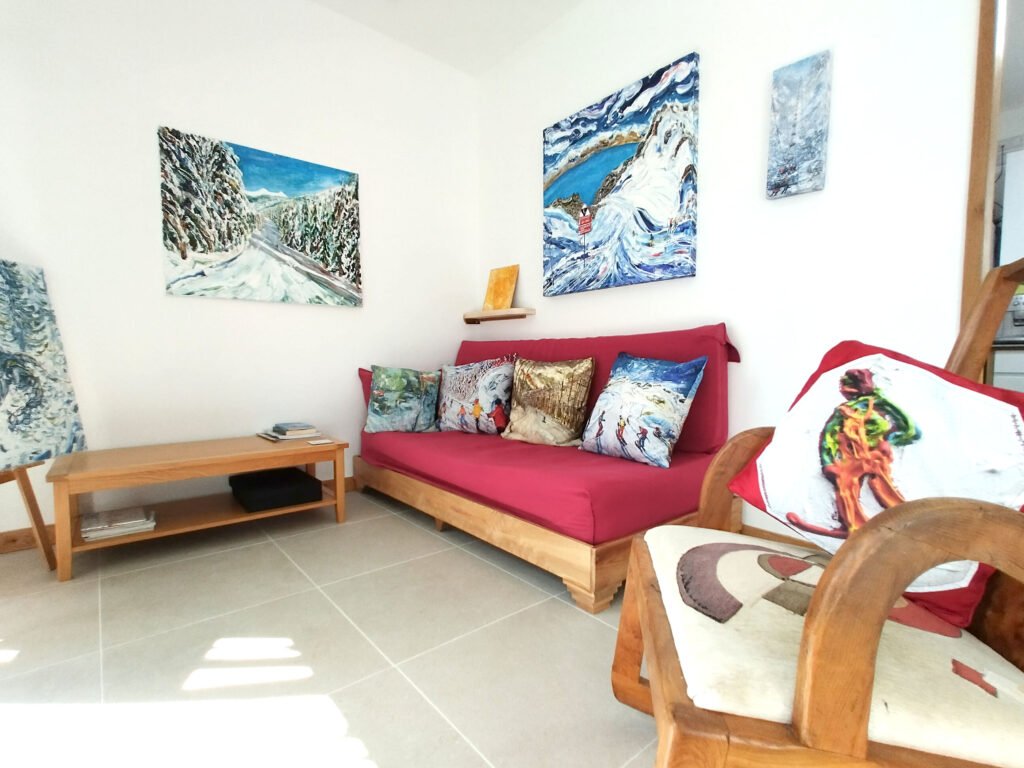 Bedroom which can be made up as a twin or a super king size bed. Please let me know how you want it made up. The default is a twin. The ensuite bathroom has a shower but no bath with a wonderful skylight. We assume there are 2 staying so please let us know if there are 3 and we can provide linen for the sofa bed.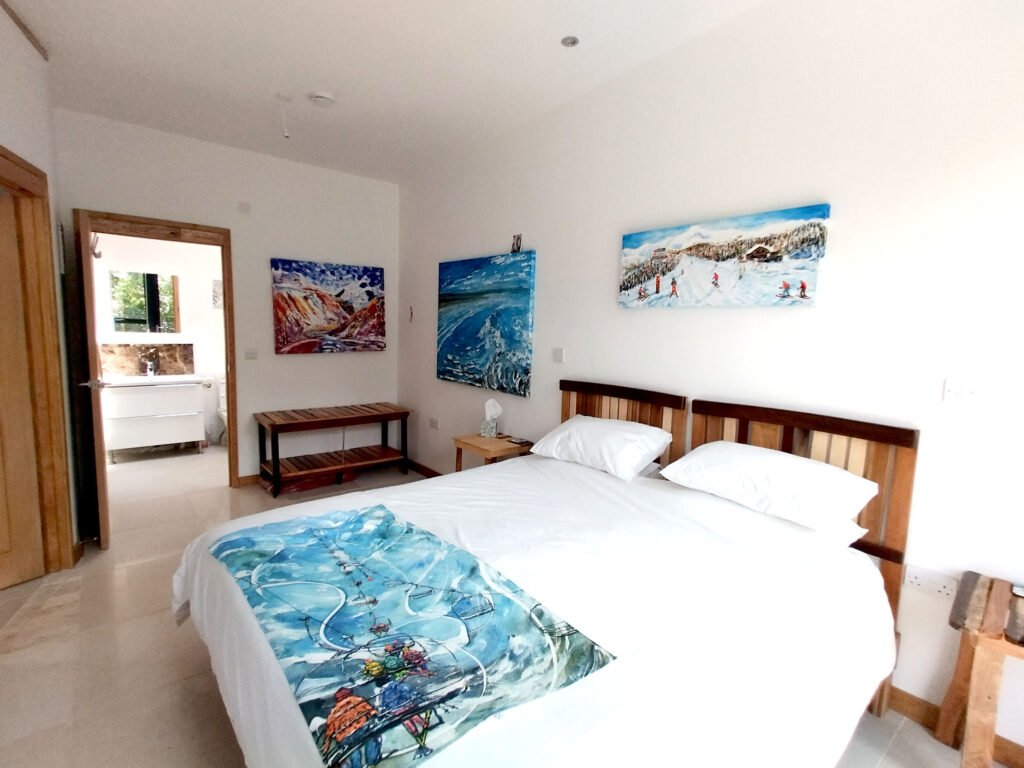 Out the back is my art studio which I don't use when someone is staying the weekend. I don't use oils in that studio, I use the one outside in the container.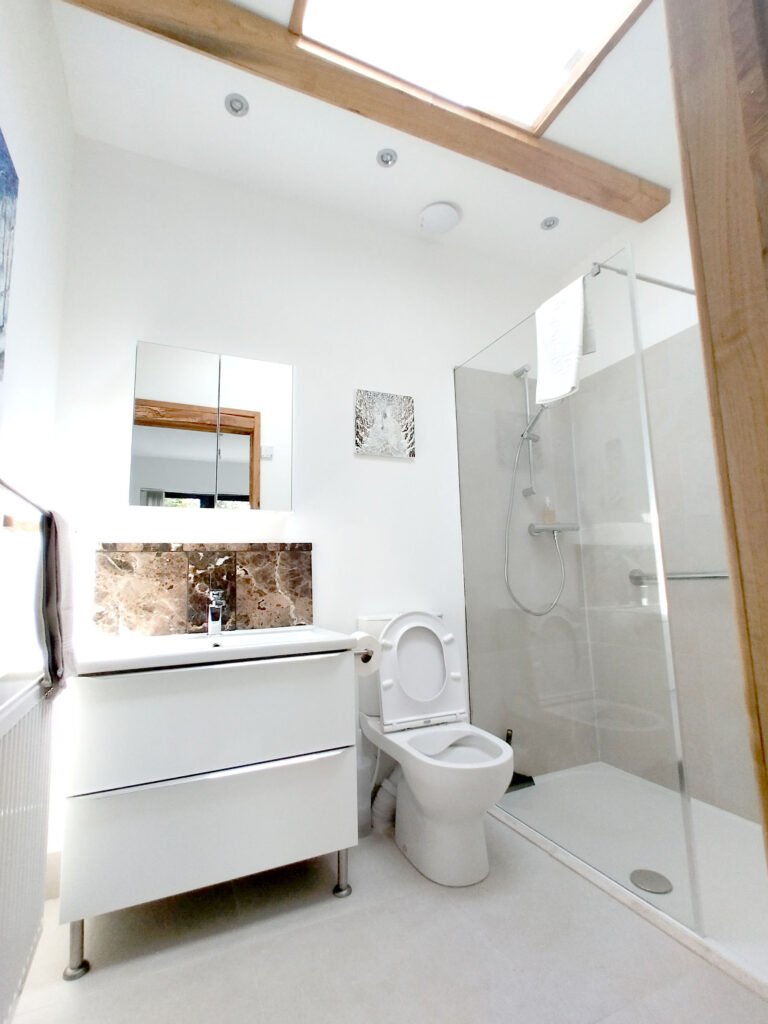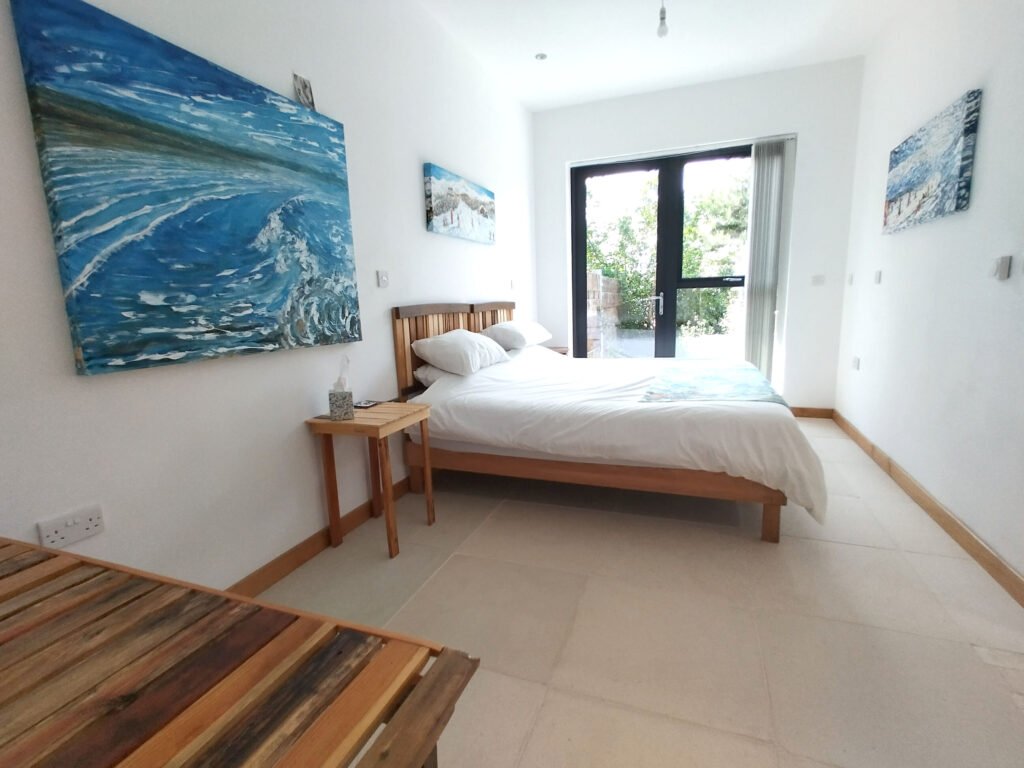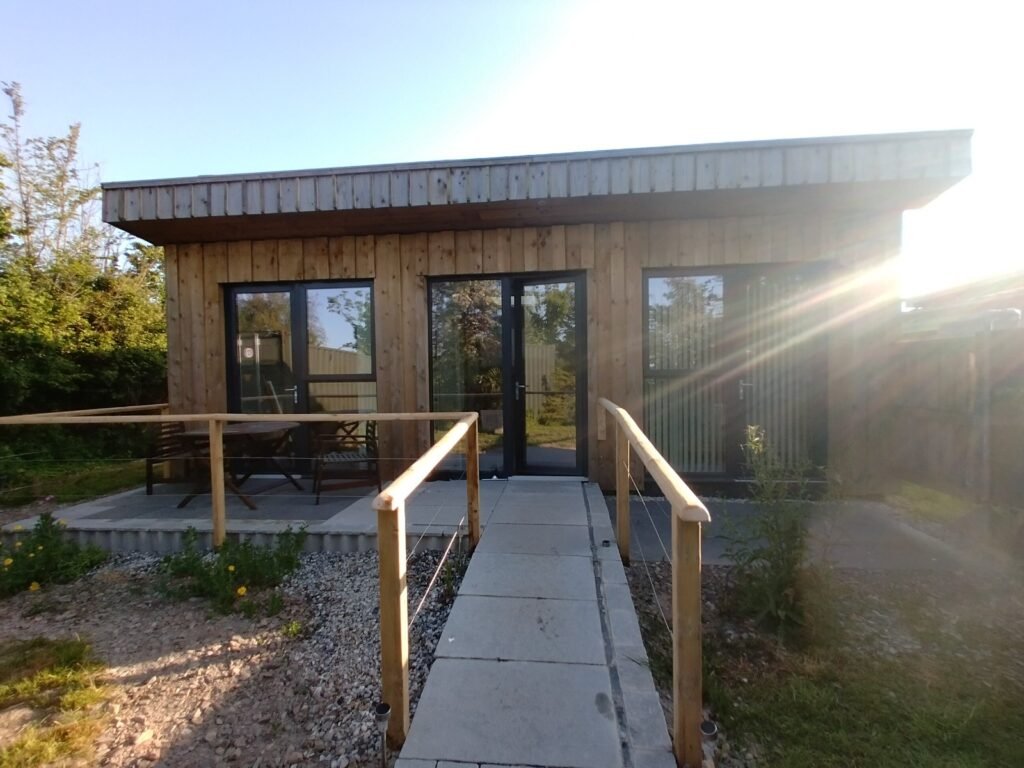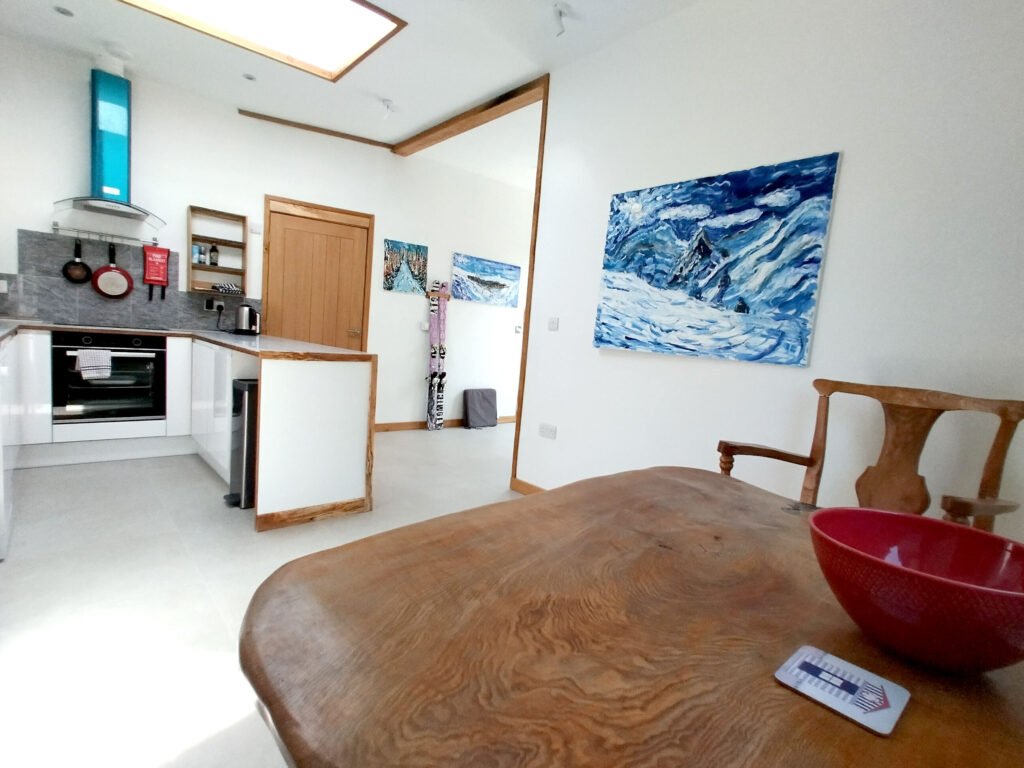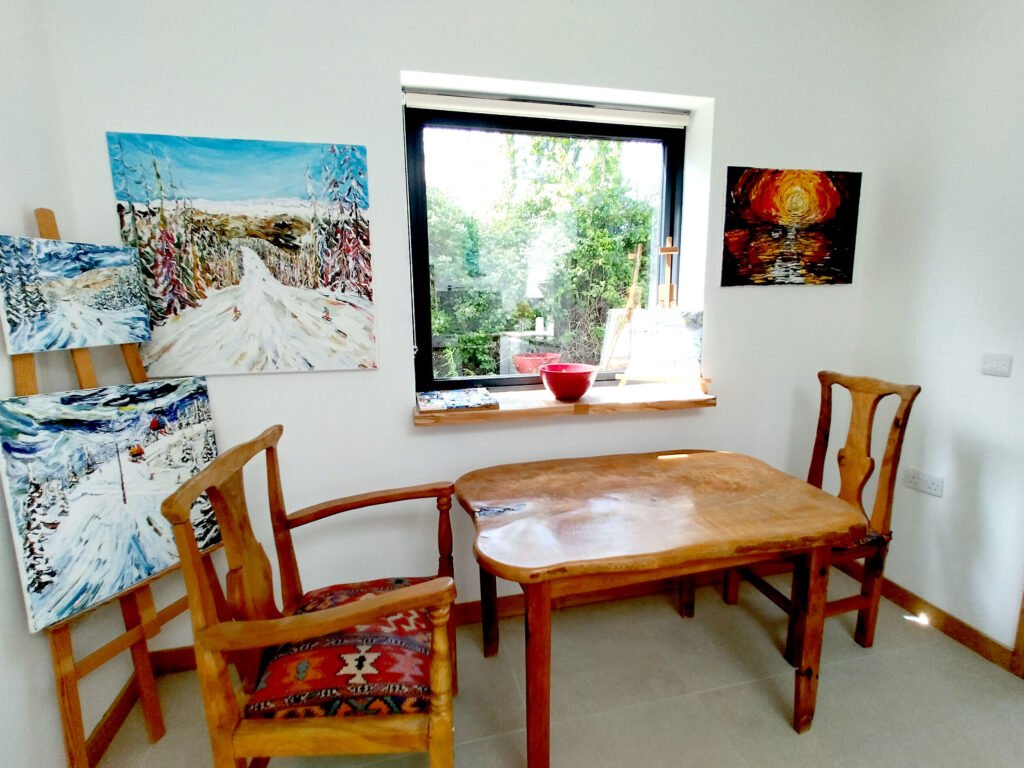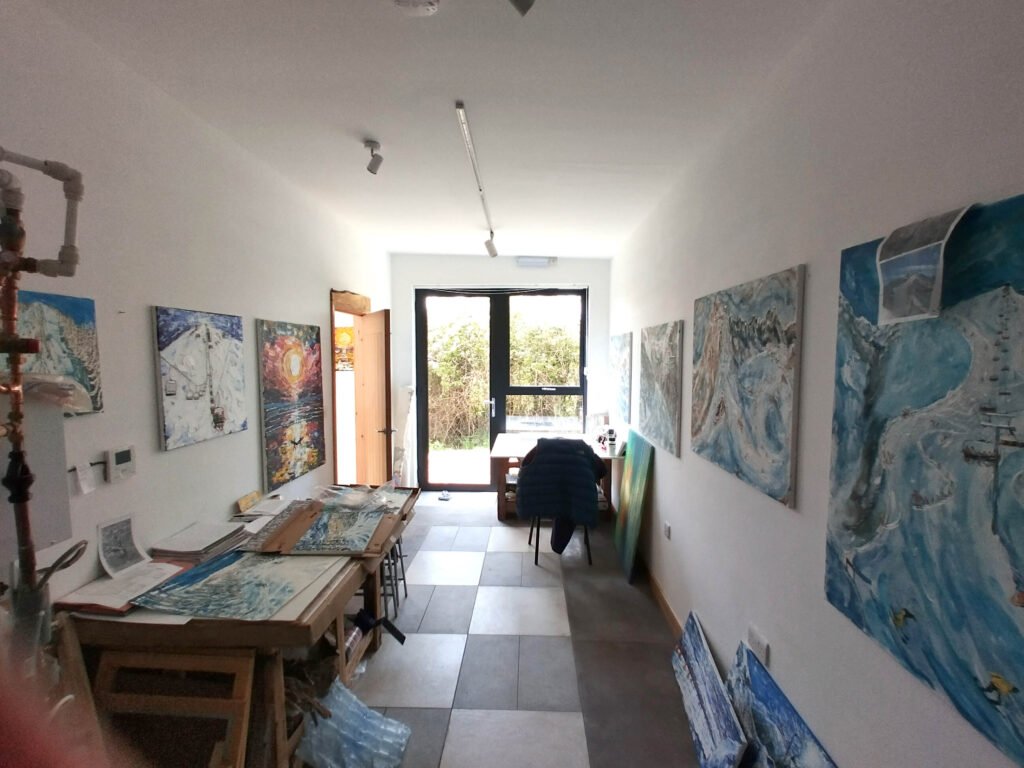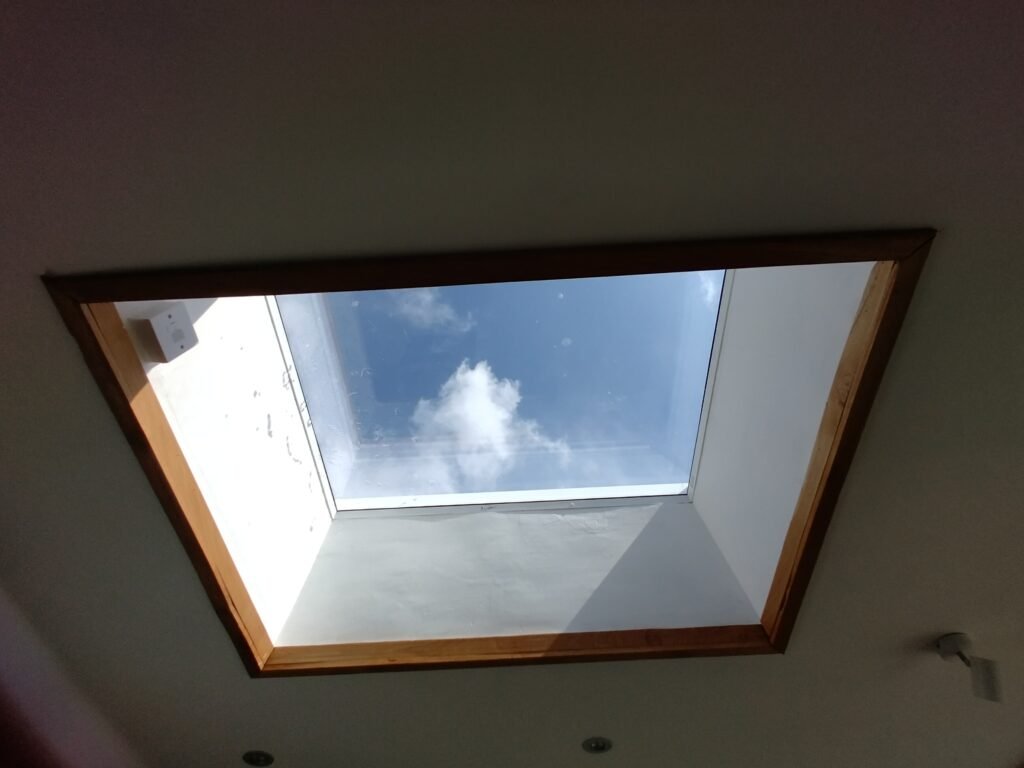 Availability Dates I am working on so from June onwards currently have some pretty good availability. Please email to book for now until I get the calendar up. This link also shows where we are in North Devon about a mile from Saunton beach.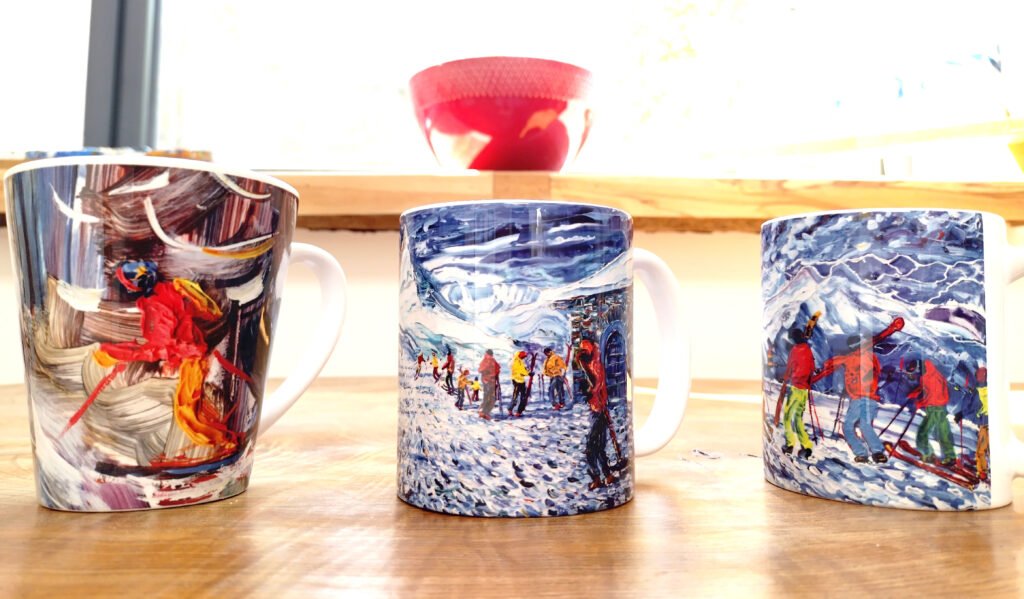 There are lots of beautiful walks and beaches in the area around the art studio and only a 20 minute walk from the pubs and restaurants of Braunton. More info on this on the Lodges website