Pete's paintings are full of colours, textures and life, giving an impressionistic array of shapes and colours to remind you of your favourite places. Take a look at all the textures and colours in some of Pete's favourite paintings.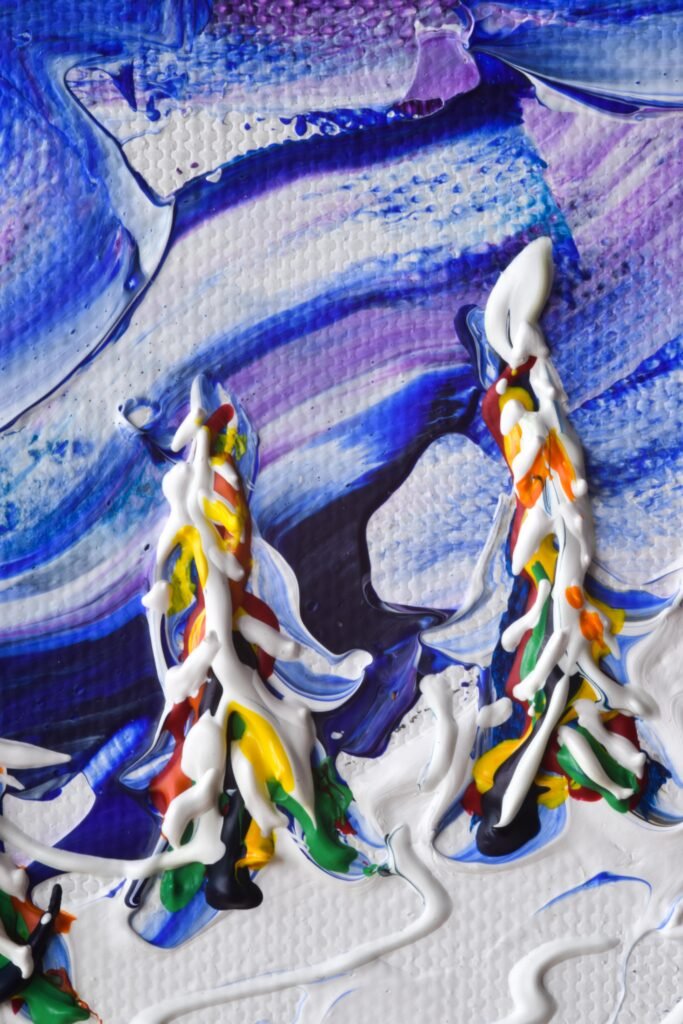 Not every painting is coloured and not everyone full of texture. Some paintings focus on the neutral colours to force those few bright colours to pop out of the painting. Some go even further into the cold bleak conditions of the middle of January to focus on the snowstorm landscapes where even the colours have to go inside for a coffee. Others are on various papers to create flatter swirls of colours and shapes to look at a different view of the mountains.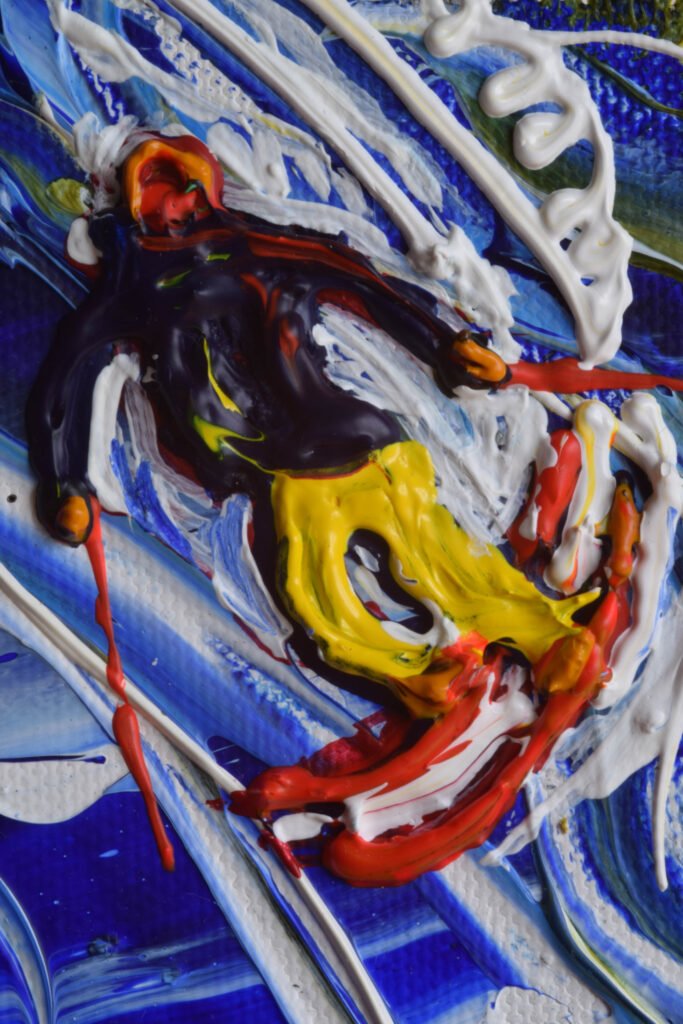 All the paintings have one thing in common. They are all a bit crazy. The people are a bit on the silly side and the life and spirit of life is caught full on to pull at a few of the lighter string of life to make you smile, laugh, or just glow inside when you remember those special feelings in the mountains and the oceans.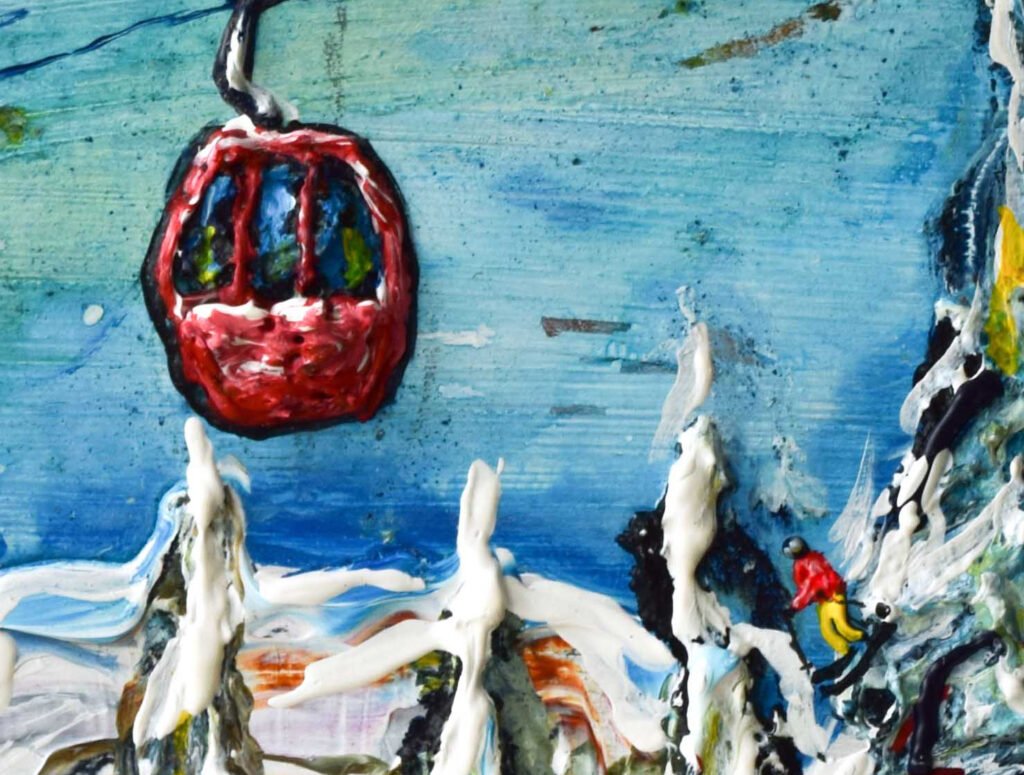 Zoom in close to the paintings and look at how the colours interact using mouse over on the prints and the original paintings. View the paintings for sale and you can really zoom in to see the details and textures. Click on the painting you like, then once selected click again for full screen view, then click again to zoom in.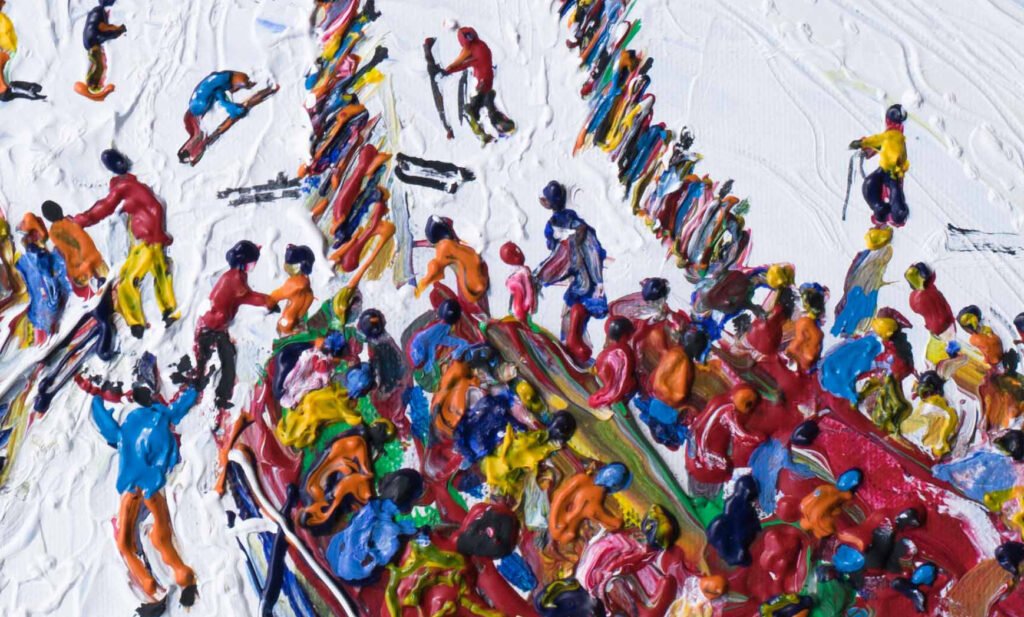 Follow the Blog to see more of Pete's comments on his painting style, new releases and collections.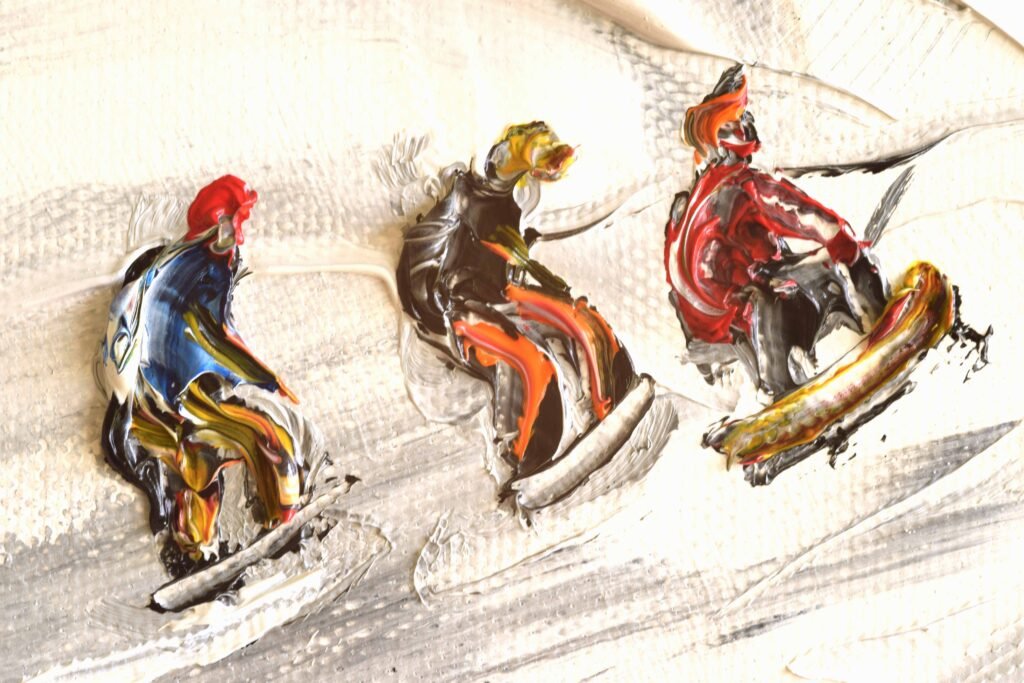 As time has passed all these wonderful techniques have all merged into a very inspirational and instantaneous style of instant fun and laughter in his wonderful collection of ski paintings where all the styles have merged to draw you in ever closer to the fun of the mountains and the ski slopes.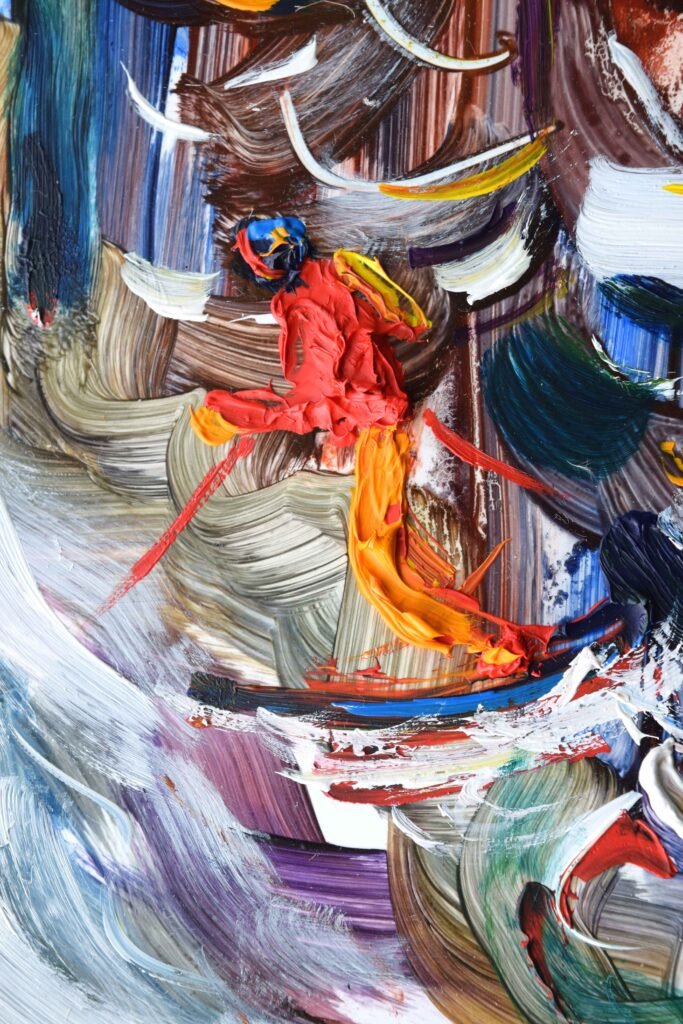 Check out some of the details, textures and colours on the most popular ski paintings in this ski video of 4 or 5 of the most interesting paintings