Interior design ideas for ski lodge deco and ski chalet decor using Pete Caswell Art and Paintings designs.
Pete has worked on some fabulous interior design projects with clients in Europe and the USA. It all started with his ski prints, ski posters and original ski paintings which added a splash of colour and vibrancy to the traditional ski chalet deco and lodge decor of old skis and vintage ski posters.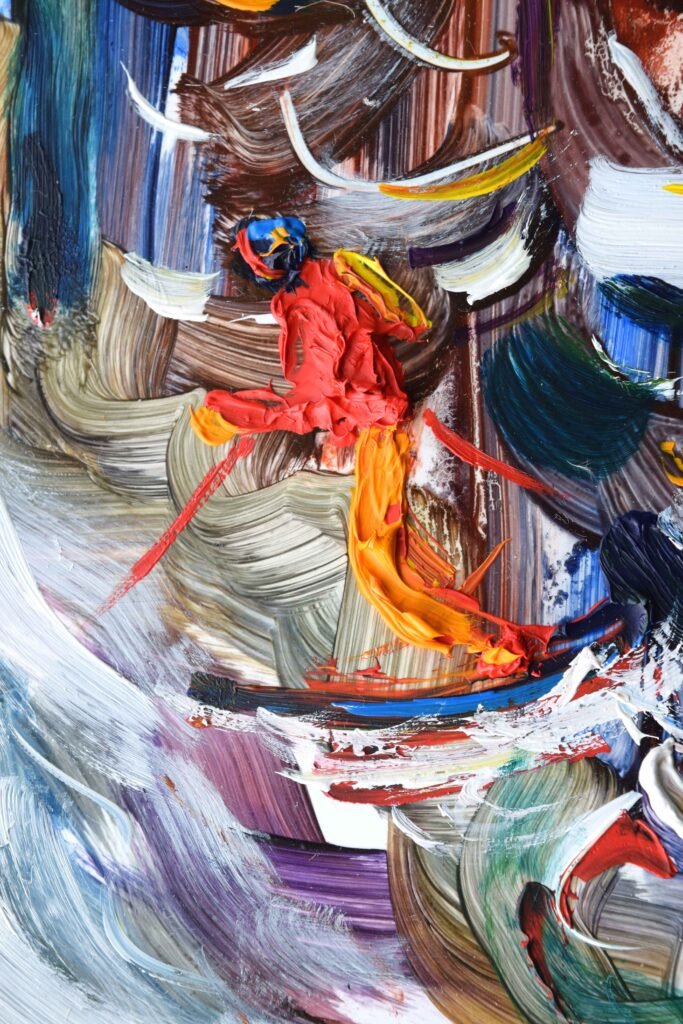 While Pete loves some of the historic design ideas of the last century he is keen to work with interior designers to bring the best of his art into these modern inspiring buildings and make them sing a new song.
There are a few deco ideas that Pete has on his ski print and poster site but in recent years it has been easier to work directly with interior design clients to get the best results. Pete has so many ski paintings in many colours even black and whites or muted colours which can be made into some fun ski decor. Over the years he has taken some close up photographs of sections of paintings with bold colour schemes, fun textures or just crazy skiers and snowboarders. So once you have a few ideas its best to contact Pete direct.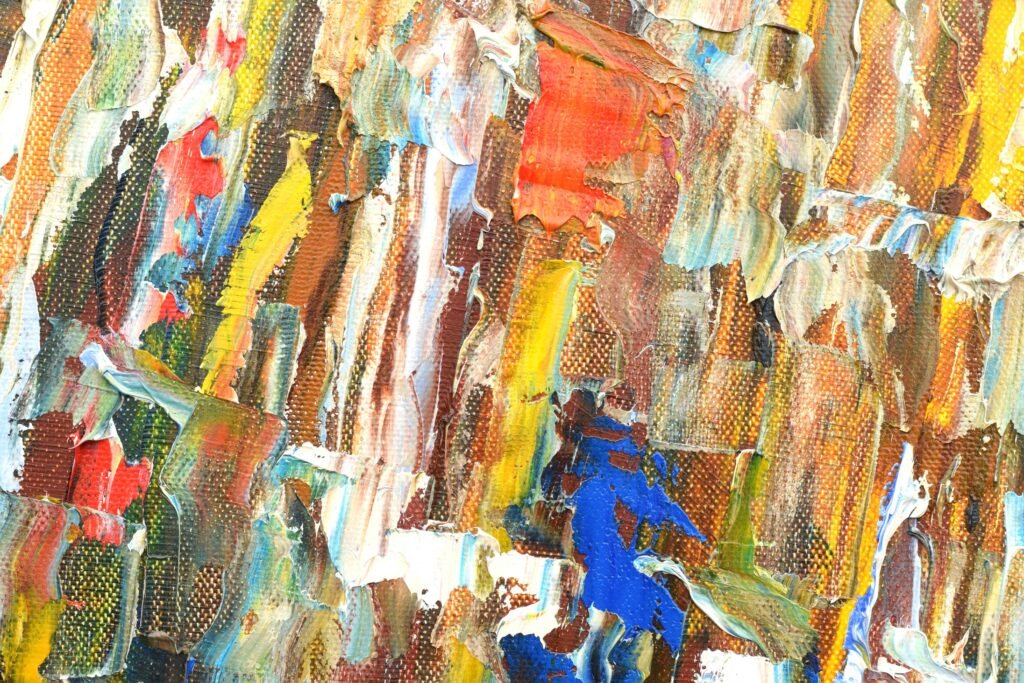 Some projects have involved extra large prints and posters. Sometimes original ski paintings are re done with a twist and made to fit the space. Some clients have chosen their favourite paintings which have sold over the years and Pete has re painted them in the correct sizes to fit the space. For extra large ski prints and posters you need to contact Pete directly to custom order through another printer.
In recent years one of Pete's loves has been ski deco, taking sections from paintings and printing them onto materials for cushions, curtains and throws to really add a sense of fun and drama to a room. Sometimes just budget cushions from a print on design manufacturer Pete uses are great or sometimes for a higher quality, some special fabrics are ordered to print on and the cushions are made up to a custom order. It's so much fun and the results can be dazzling with some of the amazing images Pete has in his ski art collection. Contact Pete to discus some ideas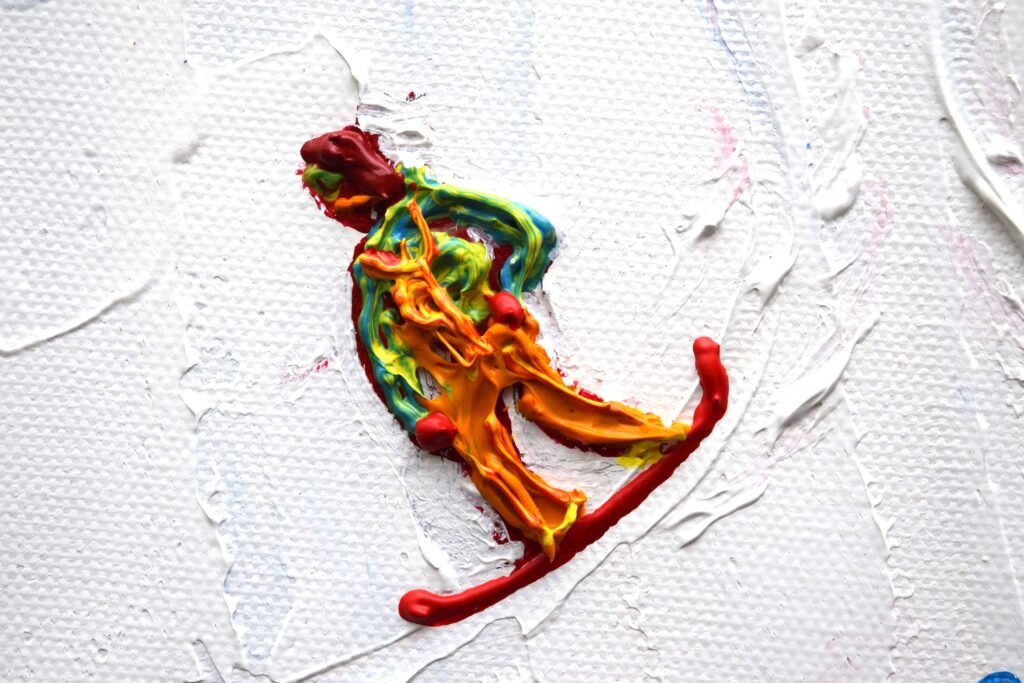 A real favourite for him has been producing sets of custom cups and coasters to give a really great talking point and add to the skiing vibe. These are only done to order as there are just so many designs to choose from. Contact Pete
When you have finished the design off why not try out one of Pete's super colorful ski art books for the coffee table.
Here are a couple of ideas from a few past projects.
Take a look at Pete's top 30 ski prints and posters. Snowboarders too are in a separate section.
Pete's take on Vintage Ski Posters.
Cushions and interior design colour matching
Close up and abstract sections of some paintings. This is just a small sample for a project Pete worked on in Vail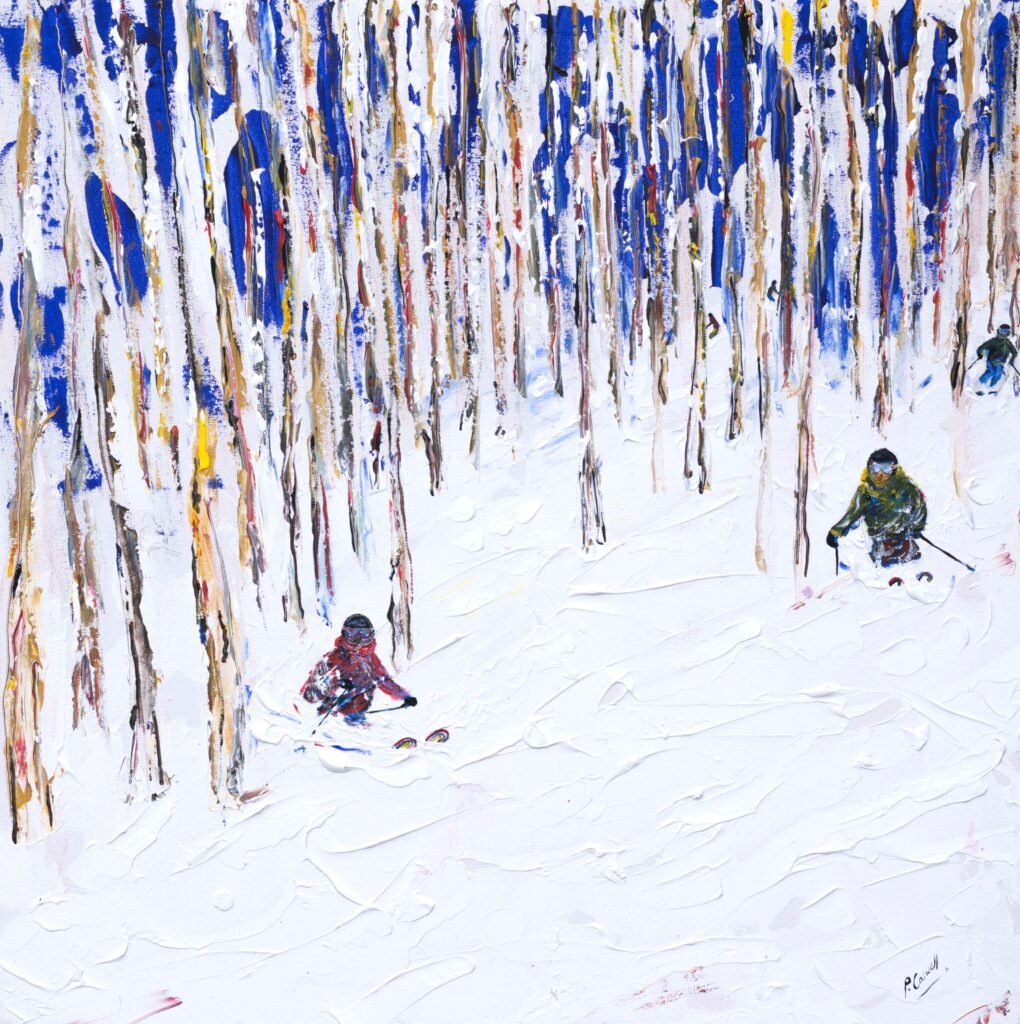 Hope you have enjoyed looking through all the colours and crazy designs. If anything has inspired you give me a call or email and see if we can come together on a fun project to add some light and love to a ski chalet. If you are international then Whatsapp works well for me. If you are in the UK come and visit or stay over in Pete's studio to get a feel for all the colours and vibes he creates in his work.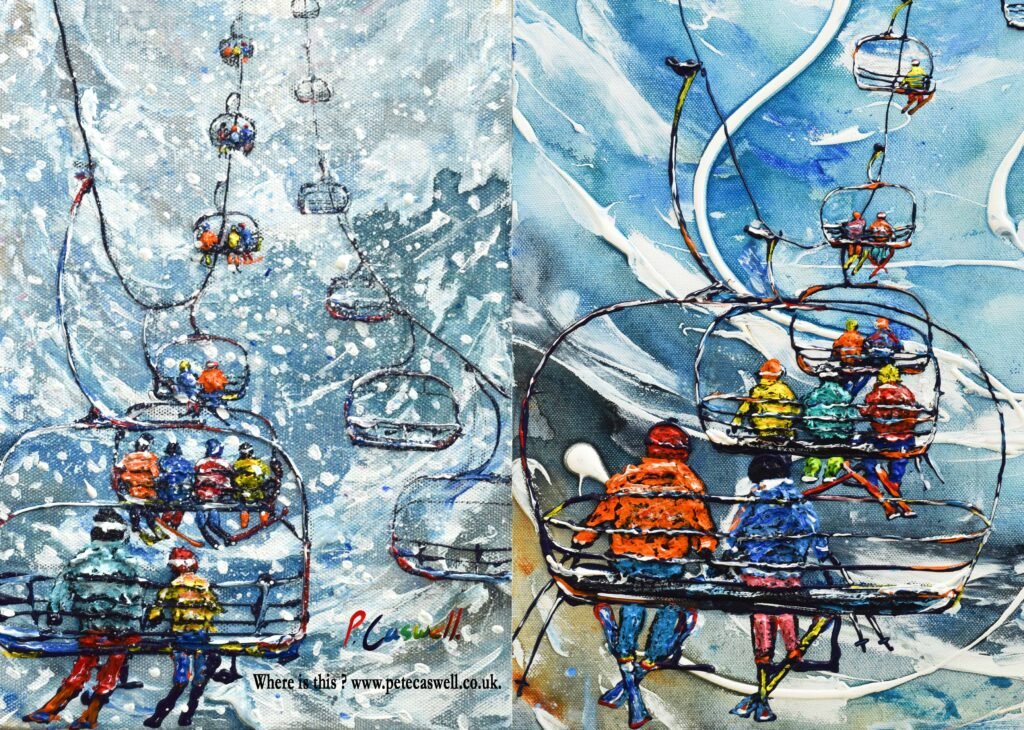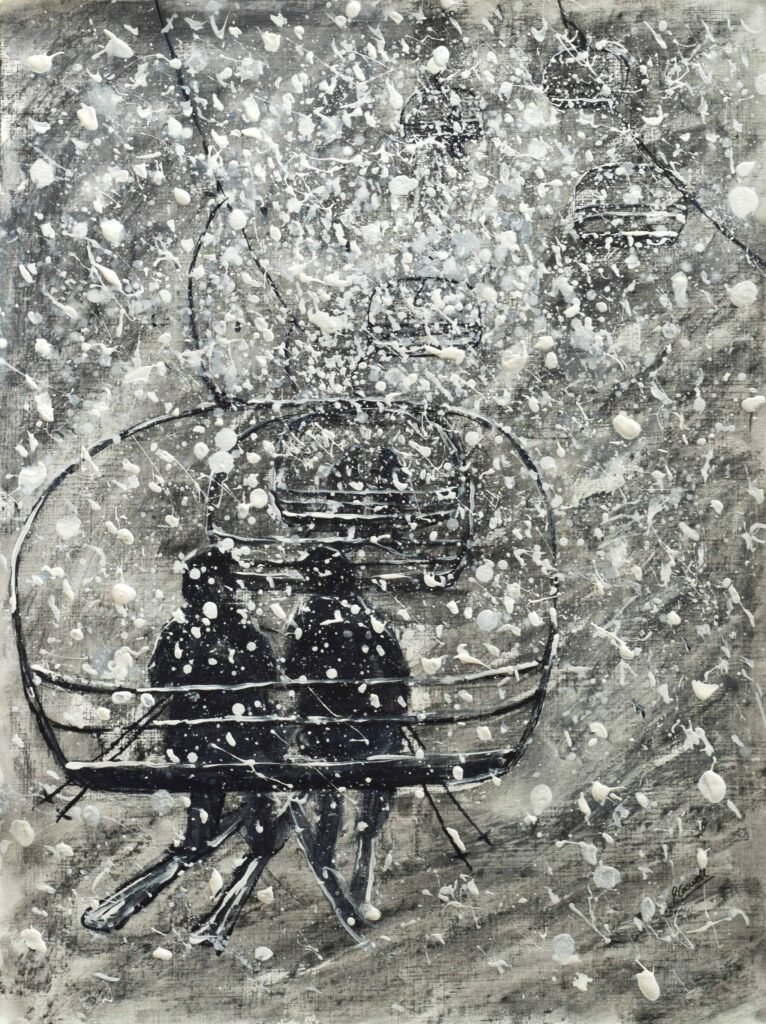 There is a great series of black and white snow storm paintings which work to a more muted palette.