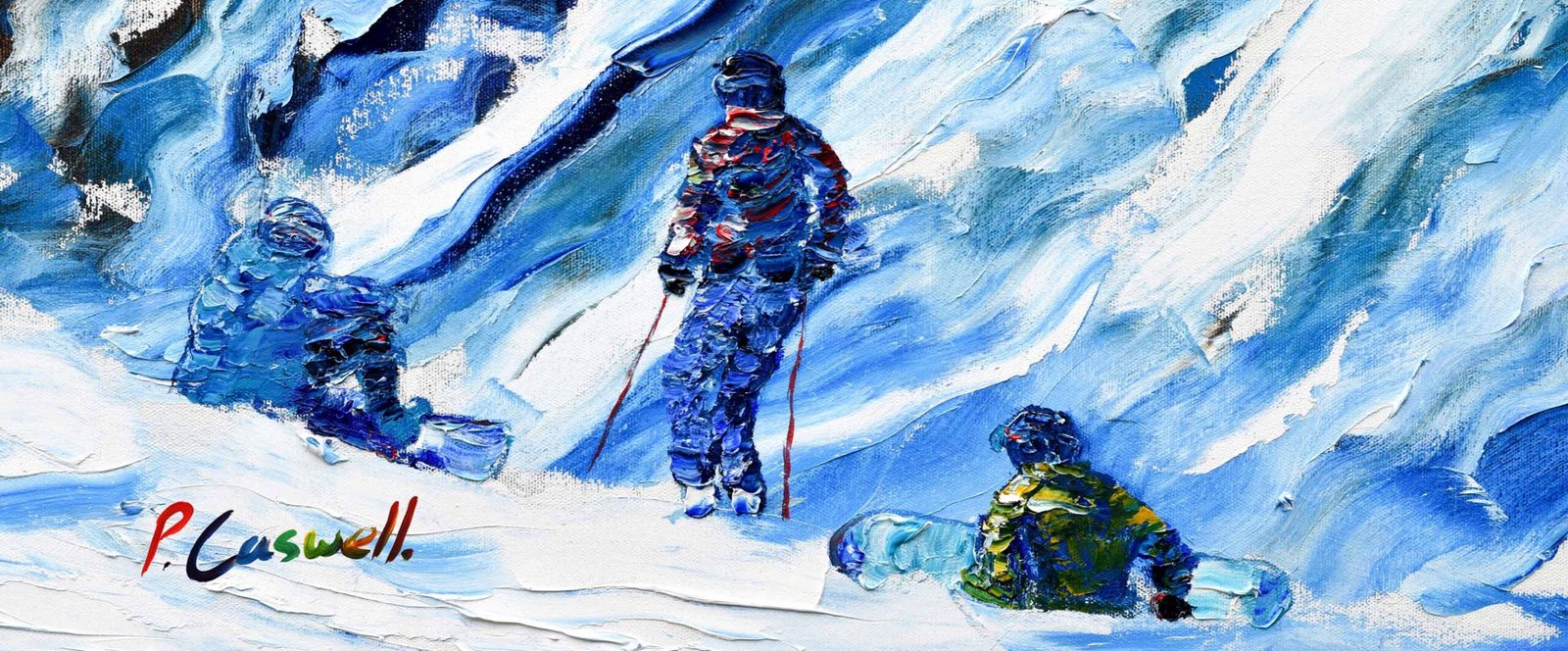 Aspen Ski Art Painting Aspen Highlands Bowl set of paintings from this epic place. If you have skied this amazing ski bowl in Colorado then you will know the unbelievable atmosphere of the hike to the top and the thrills of the ride back down.
View the collection of ski art paintings from Aspen including the set of 3 from the Highlands Bowl.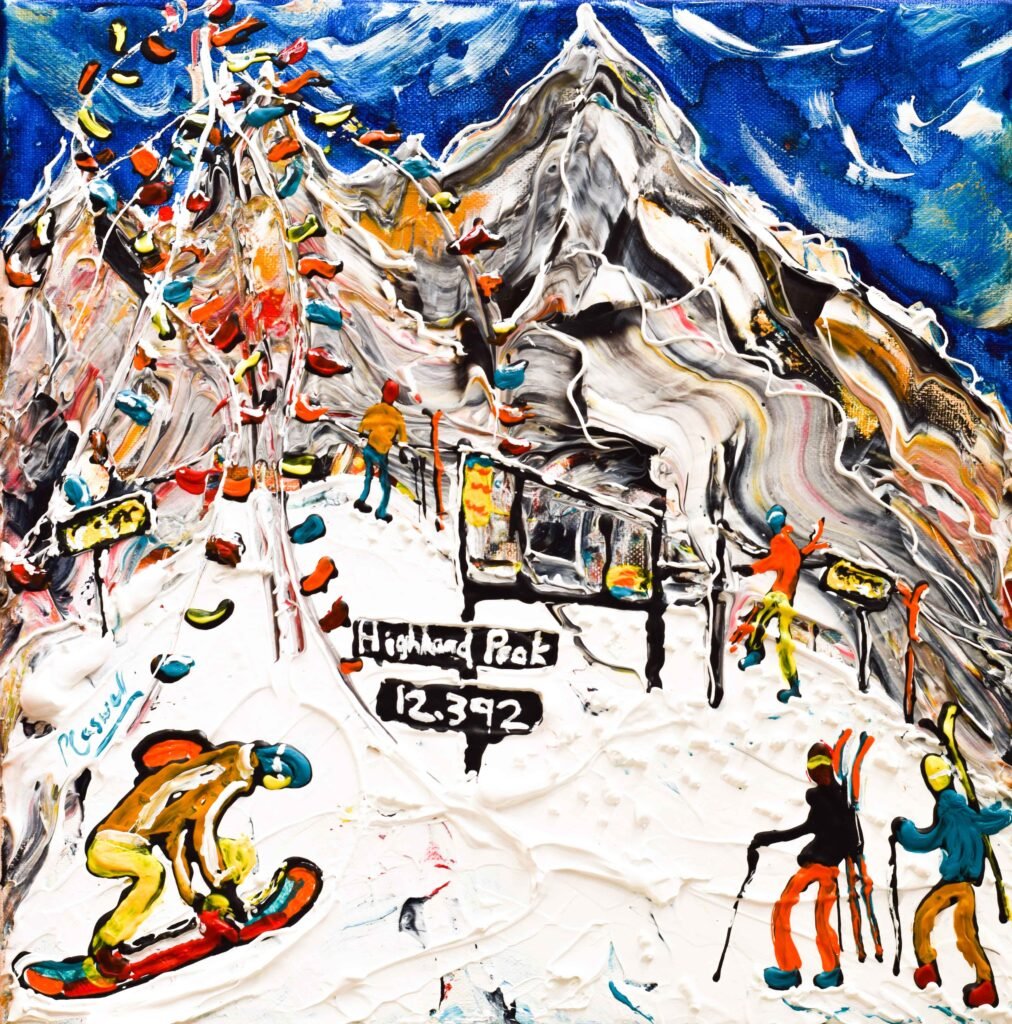 This is a set of ski art paintings celebrating the Aspen Highlands Bowl. You can buy the originals here of you can buy the Aspen ski prints and Aspen ski art posters off the international ski print site.
And then the last painting from the series is the most daunting, the start of the big climb from the Main Gate up the ridge of Aspen Highlands Bowl.