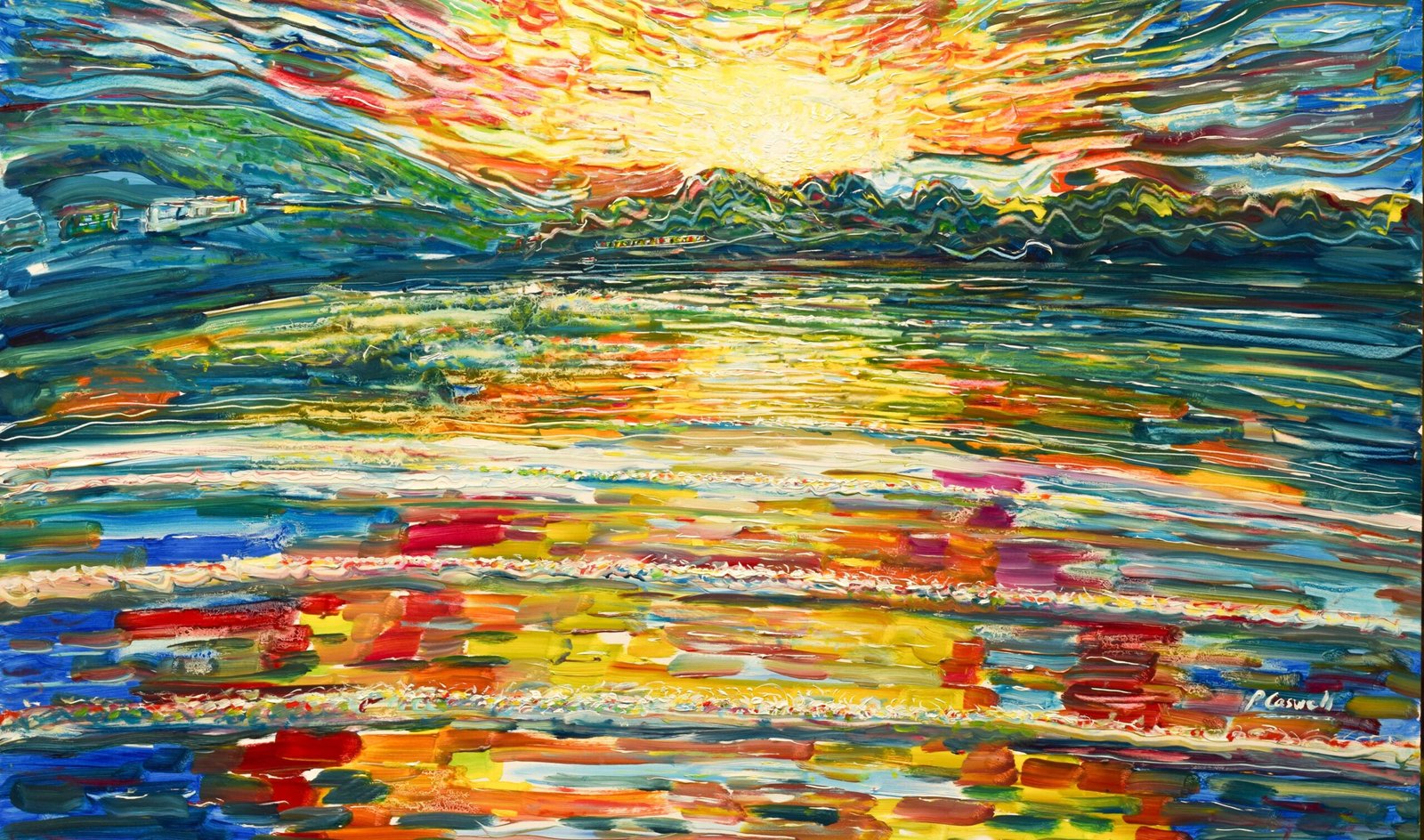 If I am not in when you call round to the studio then you will probably find me somewhere in the surf somewhere in the renowned surf breaks of the South West Coast at Saunton, Croyde or Woolacombe.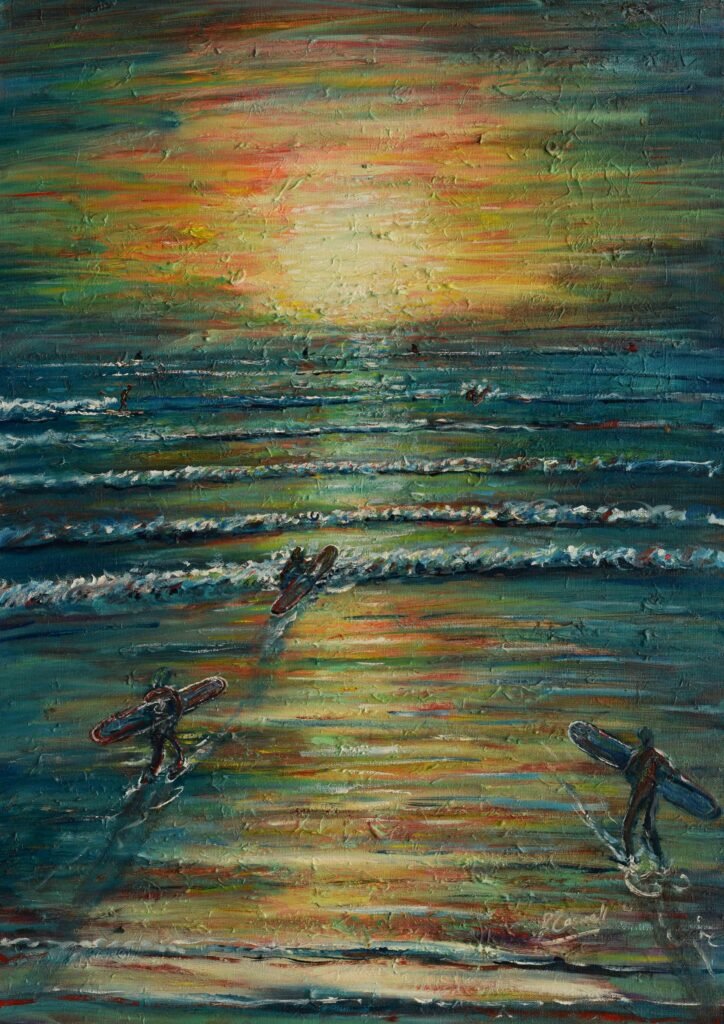 When Pete has finished the winter ski season he hangs up his boards and skis and moves into the surfing season in North Devon. Pete has travelled the world to some of the best surf spots he can find but these days focusses on the beaches next to his Art studio and Gallery in South West England at Saunton near Croyde and Woolacombe.
You can see the
Current surf paintings for sale and the
Surf prints for sale on the website.
If you are a fan of the resorts of Saunton, Croyde, Putsborough and Woolacombe then here are some paintings and prints based on these resorts including the surf paintings above.
South West Paintings of Saunton, Croyde, Woolacombe and Putsborough
South West Prints of Saunton, Croyde, Woolacombe and Putsborough