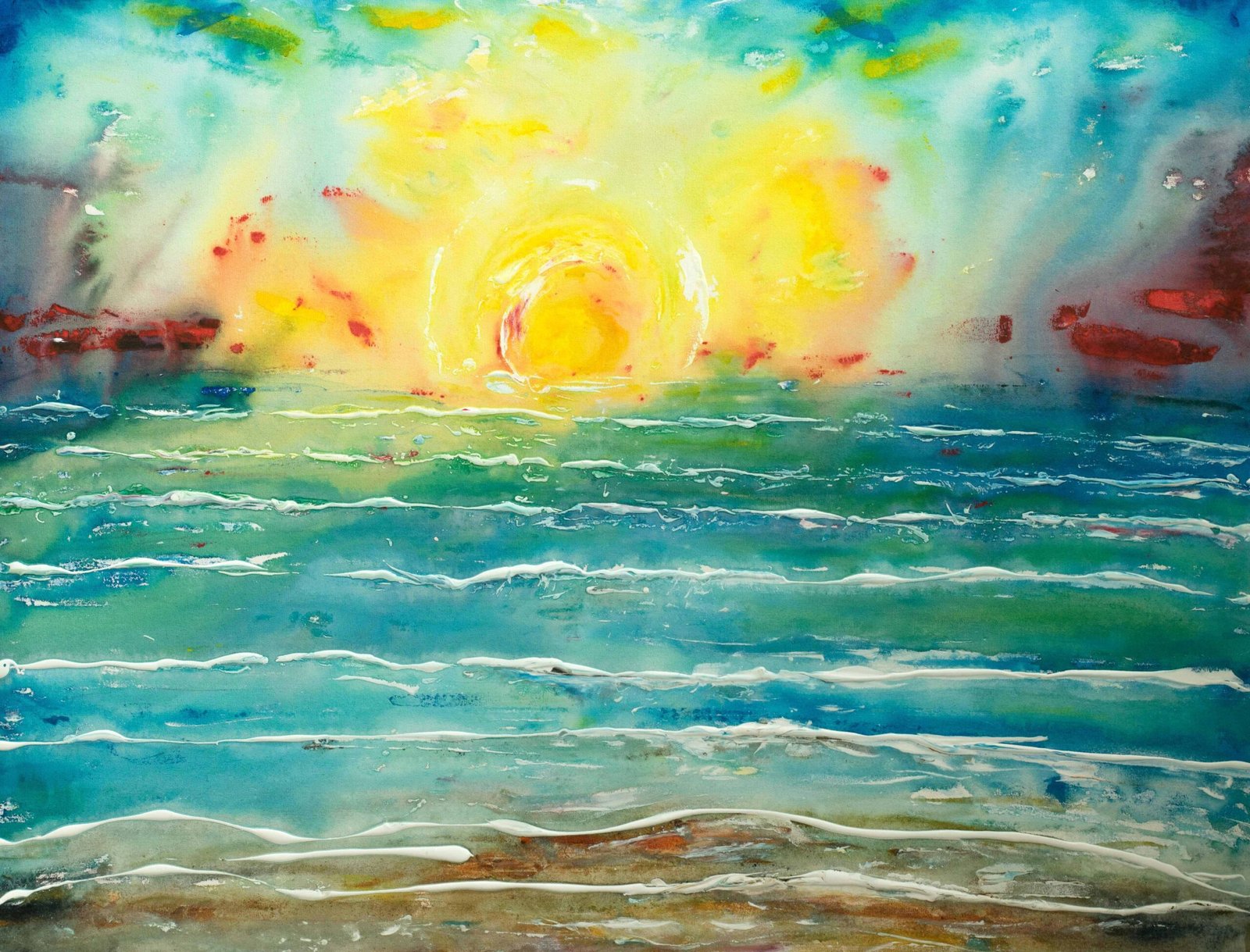 Sunset paintings from Croyde, Saunton, Woolacombe and Rock beaches are one of Pete Caswell's specialities. Pete is well know for his ski paintings from the best ski resorts around the world. But in the summer he is based in the South West England in North Devon close to these fantastic West Coast surf beaches where he delights in painting the most unbelievable sunsets you will ever encounter.
Sunset Paintings from Croyde, Saunton and Woolacombe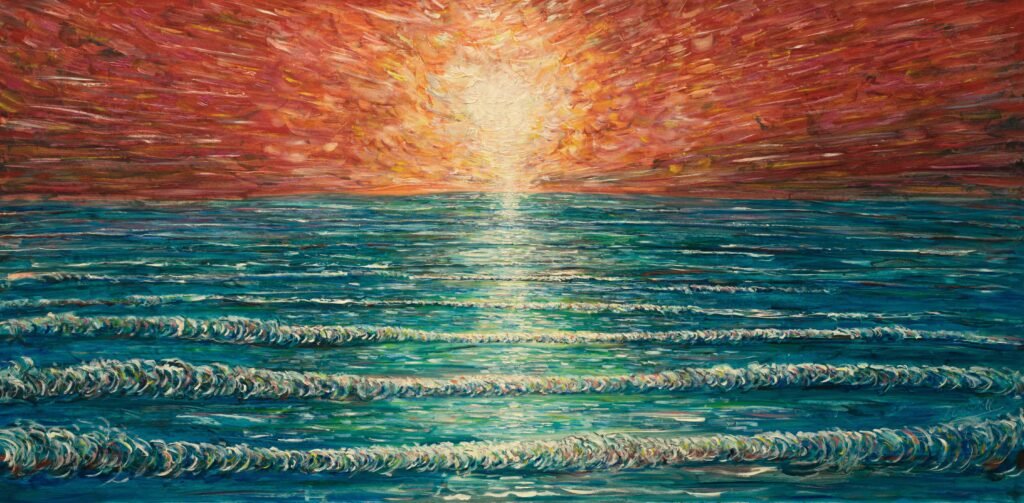 And assures us, having travelled around the globe many times with his art and exhibitions that these really are the best sunsets in the world. Now he likes to base himself in-between Braunon and Saunton and Croyde where he surfs Saunton beach and focusses on the sunsets and a few sunrises of these local beaches.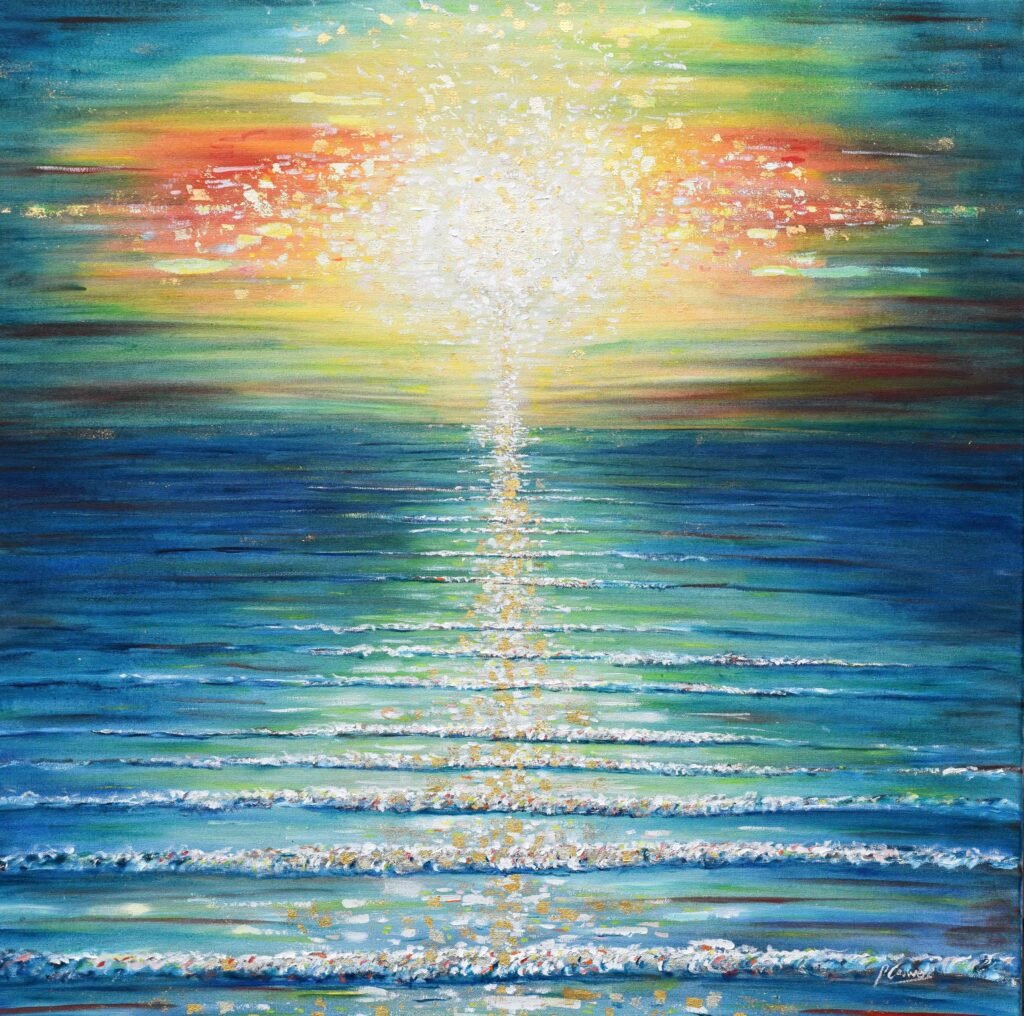 These sunset paintings are full of life, colour and make a vibrant impact on any wall. If you can't afford an original then you can buy a print off his print site. Please read the info here on ordering a print to make sure you get local shipping
View Sunset Prints from Croyde, Saunton and Woolacombe on the International Print site.
or View the Sunset Original Paintings from Croyde, Saunton and Woolacombe