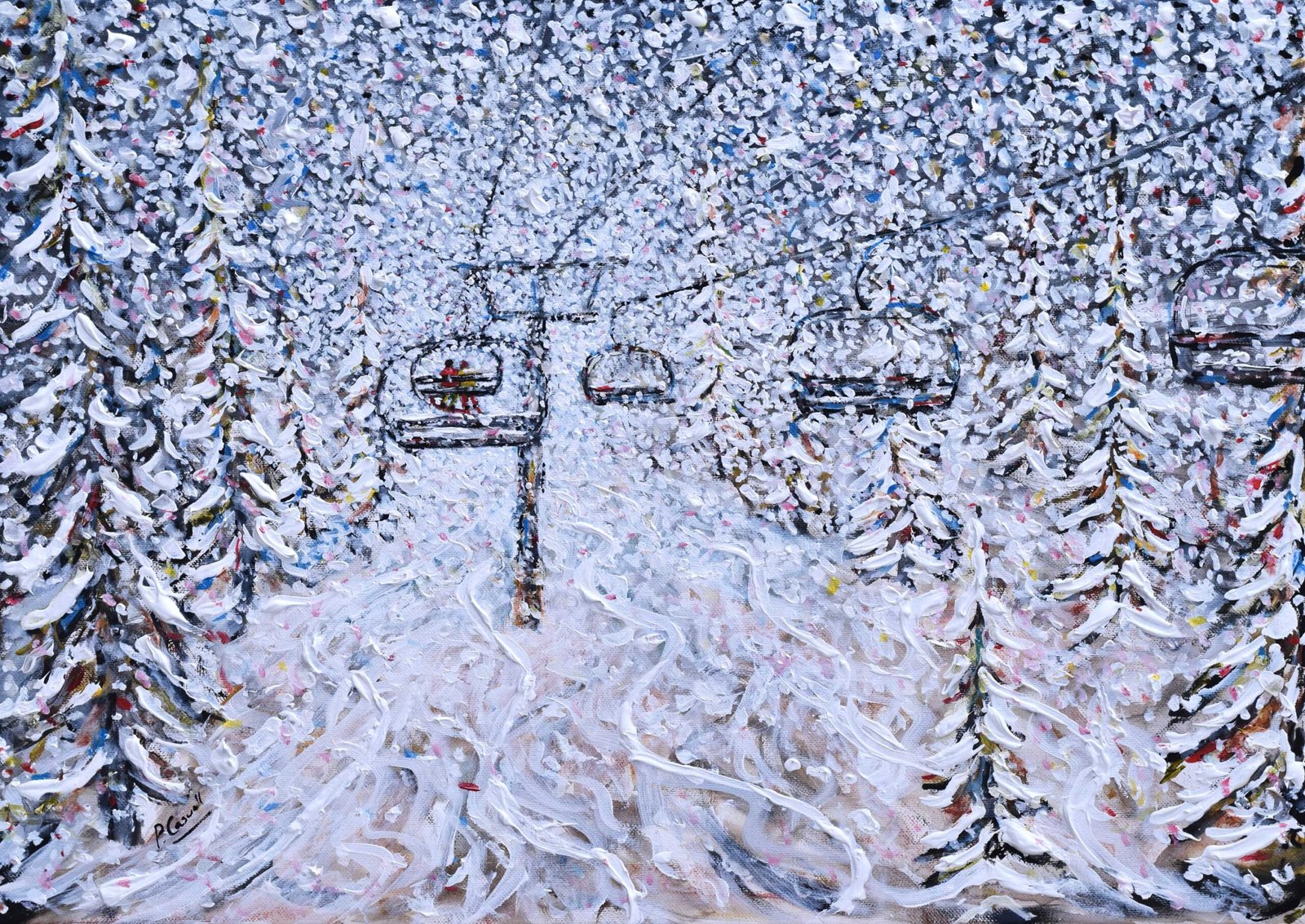 Ski Lifts art prints and ski lift posters using some of Pete Caswell's famous and stunning ski art work. These beautiful prints and posters are full of beauty, colous and atmosphere bring the vibes of the ski lift to your wall. They don't clank and shake like a lift but the unique and stylish way Pete depicts the lifts in all their many forms makes you feel like you are skiing again in the breathtaking high mountains. Check out the ski lift art prints and posters on the print site.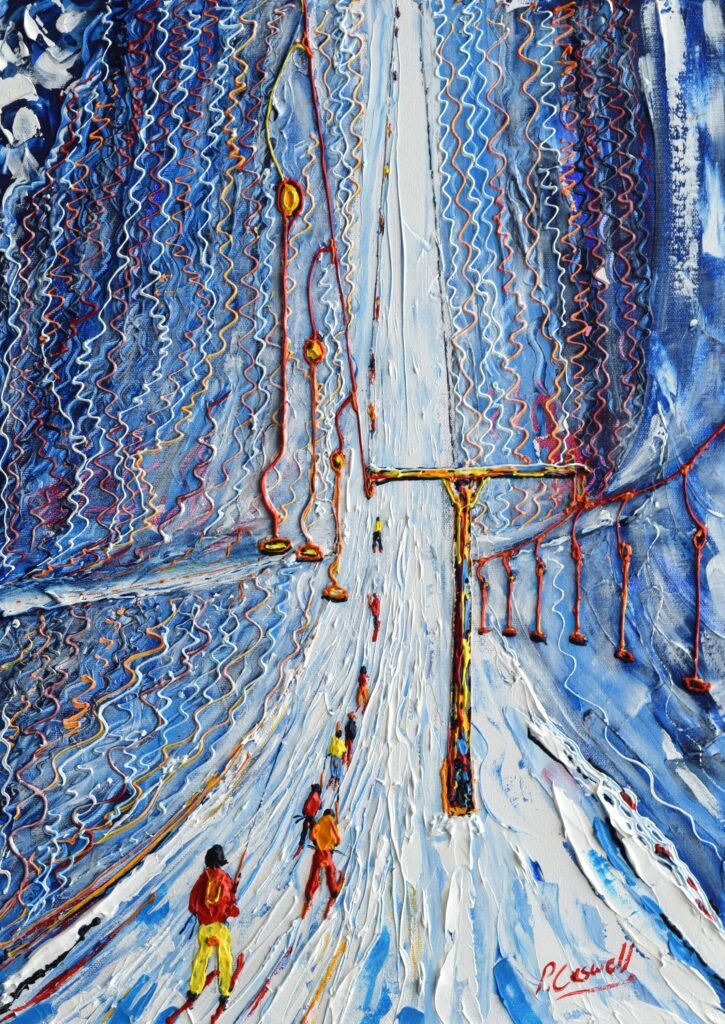 Ski lifts, chair lifts, drag lifts, gondolas, tram ways, mountain railways and cable cars are all there in many colours and styles even black and white chair lift prints if you want a complete snowy white out.
See the ski lift art prints on Pete's international ski lift print site where you can order the prints and posters for worldwide shipping.