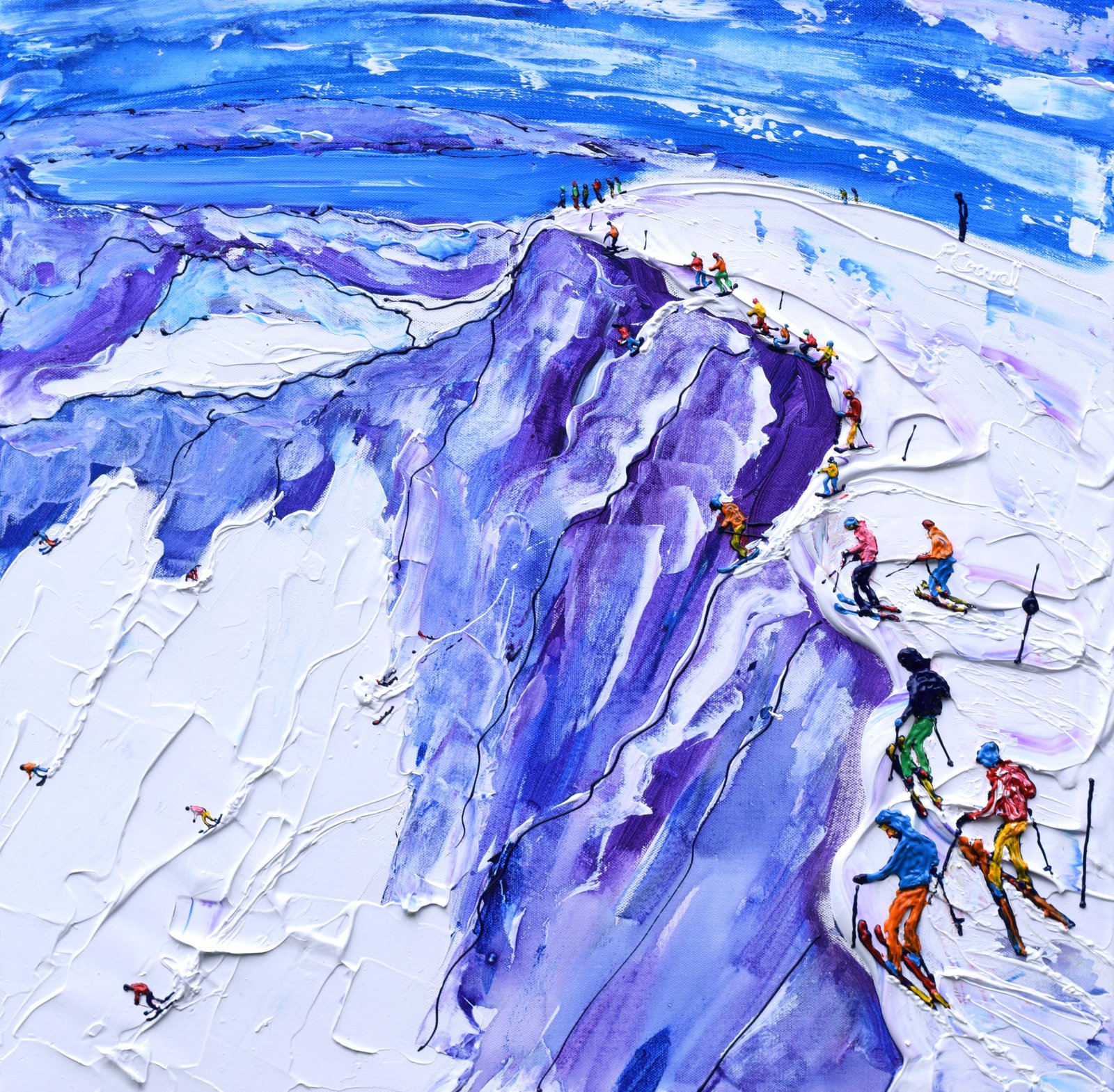 Ski Prints and Ski Posters of Pete Caswell's famous Ski Paintings from your favourite resorts around the world are now available with local shipping wherever you are. See the Ski Prints page https://petecaswell.co.uk/wp2/ski-prints/ We are currently developing a new Ski Print and Ski Poster site based with a UK printer www.skiprints.co.uk predominently for our Uk customers with Free UK / Europe Shipping.
You can still use the International Print site which also acts as a Back Catalogue of all the Ski Prints ever made from Pete's Ski Paintings and has a few more options.
The International Ski Print site will ship locally from wherever you live. So if you live in the UK / Europe it will ship from the UK or Europe and if you live in the USA it will ship from the USA.
If you order from the USA then all prints will ship from the USA. If you live outside the USA then please read the shipping information below.
Shipping on International Print Site If you are ordering from the UK and Europe please just order either canvas prints or unframed prints. If you order a Framed print, currently the 2nd & 3rd one in the list of Frames (EXL2 EXL3) only ship from the USA. All the other frames ship from Europe which is ok. You can check where the order is shipping from in the final checkout where there is a flag next to each item and the shipping cost. Do check the flags at checkout as the frames shipping do change. If you live in the USA everything ships from the USA so no problems for USA clients. Go to the International Print Site which is operated by Fine Art America
I have been busy painting all the most popular ski resorts from France, Italy, Austria and Switzerland and now we are slowly touring the USA taking in a few more ski resorts each season.