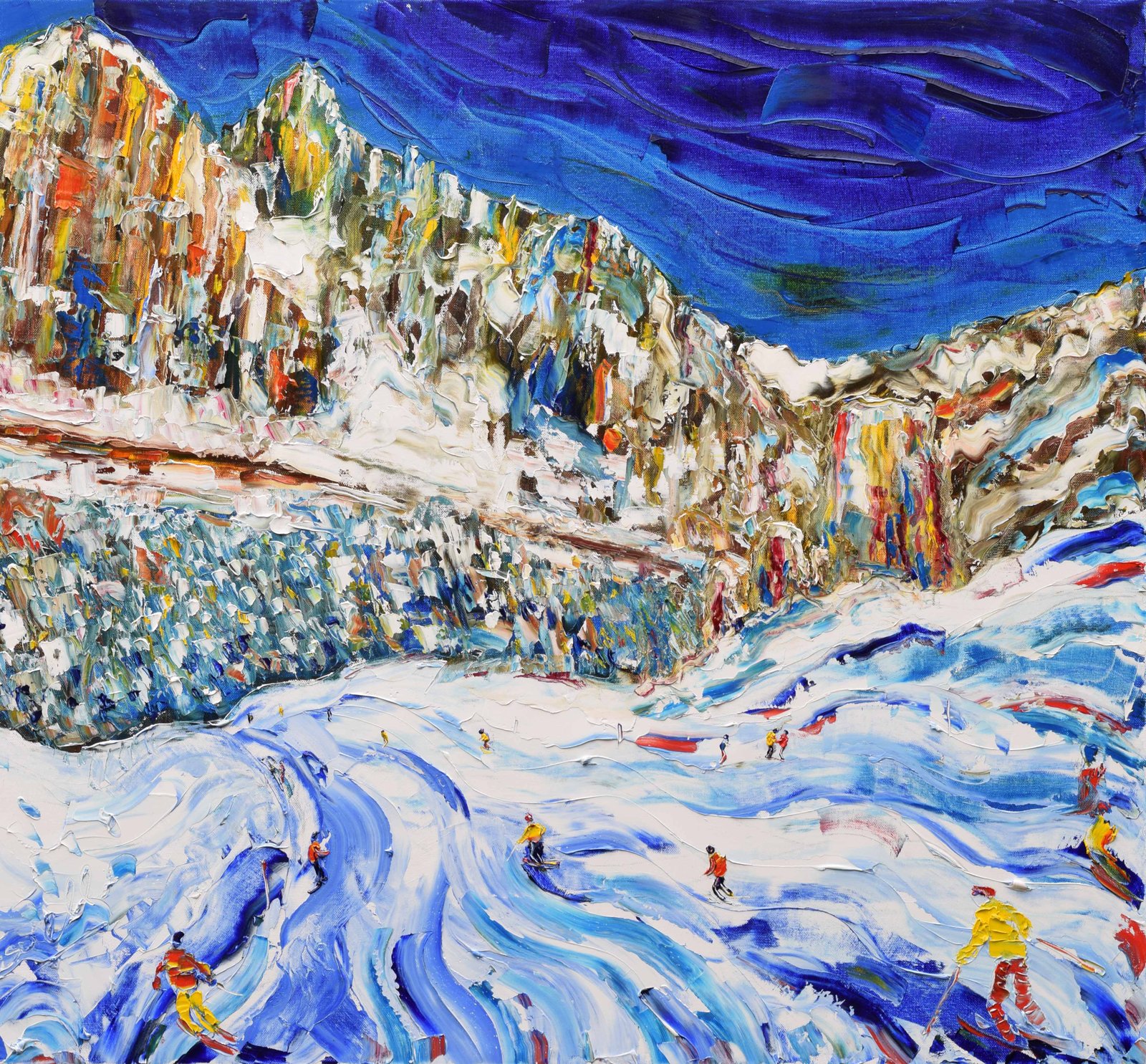 One of the most paintable ski regions in the world and the food is great too. Dolomites in Italy. I will be heading back there soon to do some more painting.
PRINTS. I have been using Fine Art America for my prints for many years and they are a great printer still but a few of their products ship from the USA only. So in the cart check the flag next to the item you have ordered to check it is UK only. Avoid frames with codes EXL2 EXL3, GG1 and the frame on a canvas print, and all acrylic prints if you live in Europe. This is only a small proportion of the options but pretty annoying if you end up with one as the shipping is a lot.
All prints ship from UK / Europe – EXCEPT If you order a framed print with the frame codes of EXL2 EXL3, GG1…. all acrylic prints and any frames on a block canvas, they only ship from the USA. There are 13 frame options which ship from Europe and only 3 of these ship from USA, but they now come up early in the list. Email me if you need help. Cheapest is just order a print and have it framed locally. Then framed prints and canvas prints are also popular.
We are preparing a move to a UK only printer for our UK & European clients which will make the process a lot simpler.