Verbier Skiing paintings will add a real atmosphere to your wall.  From 60cm x 60cm deep block canvas up to over 100cm wide framed oil paintings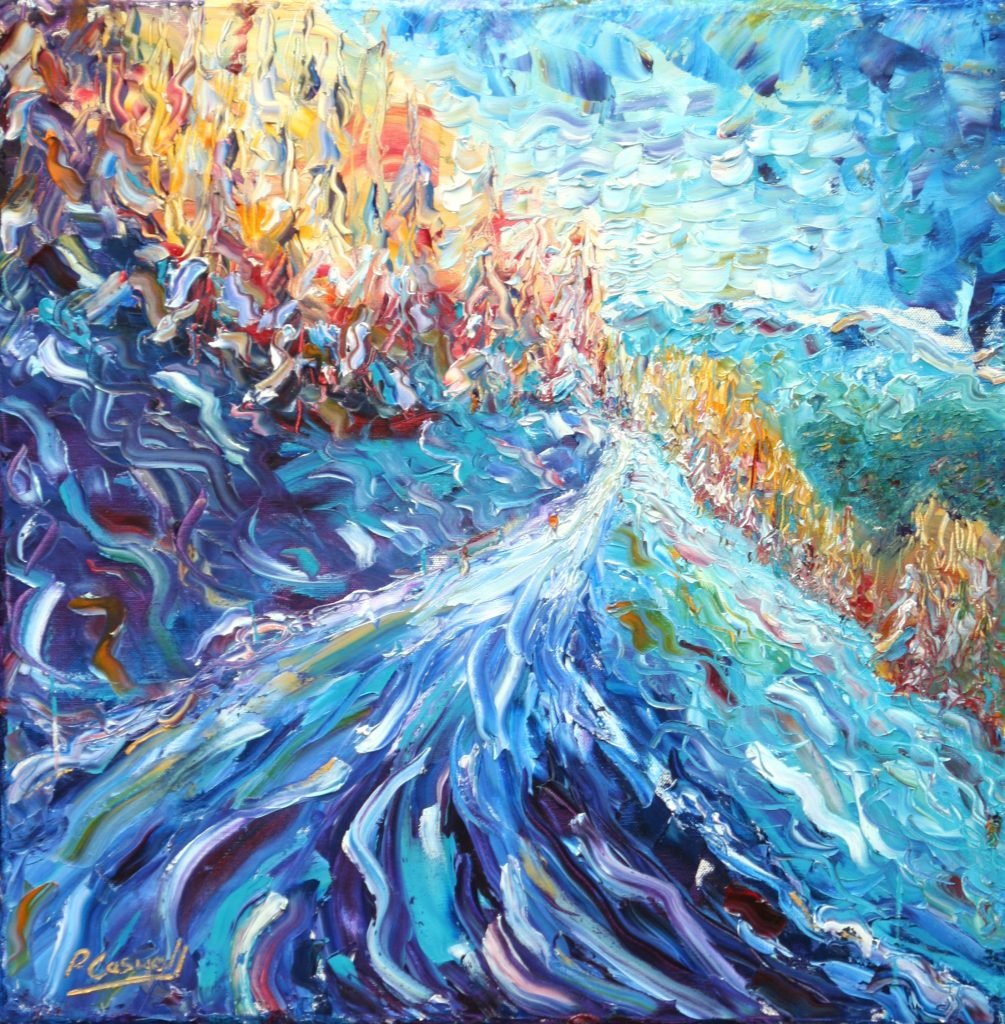 Skiing and Snowboarding paintings from Verbier and Mt Fort are nearly ready. Here is the collection from last years epic powder season.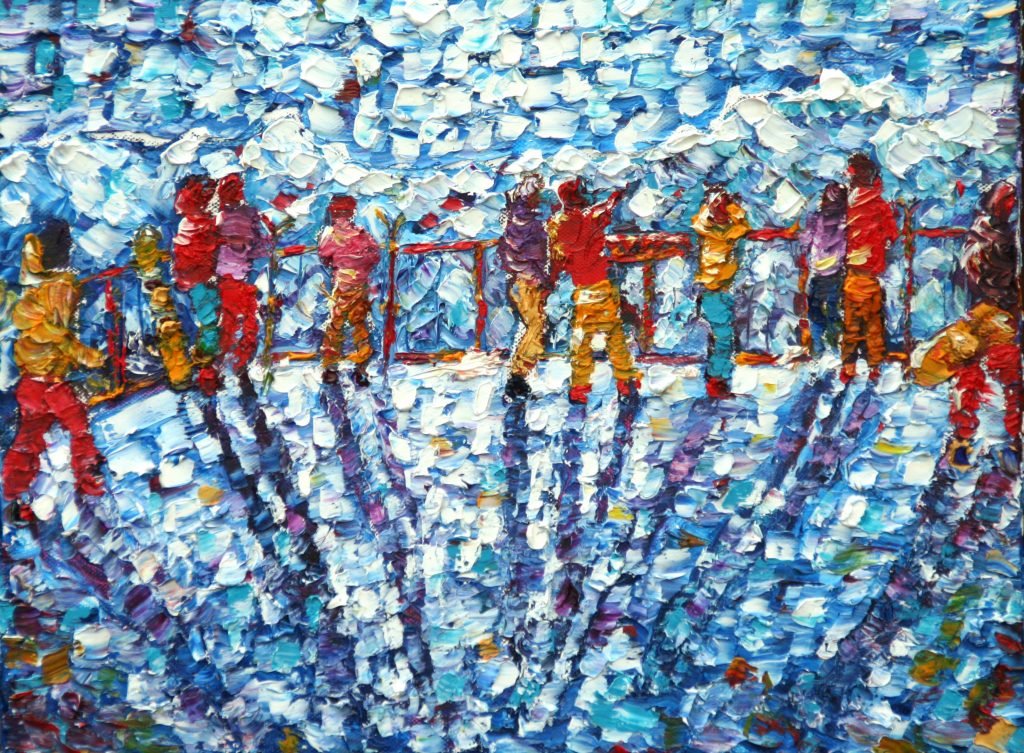 This is a beautiful collection of really luscious and colourful oil paintings inspired by the powder above Verbier in Switzerland. You really have to see them in the real life with the fantastic textures and colours.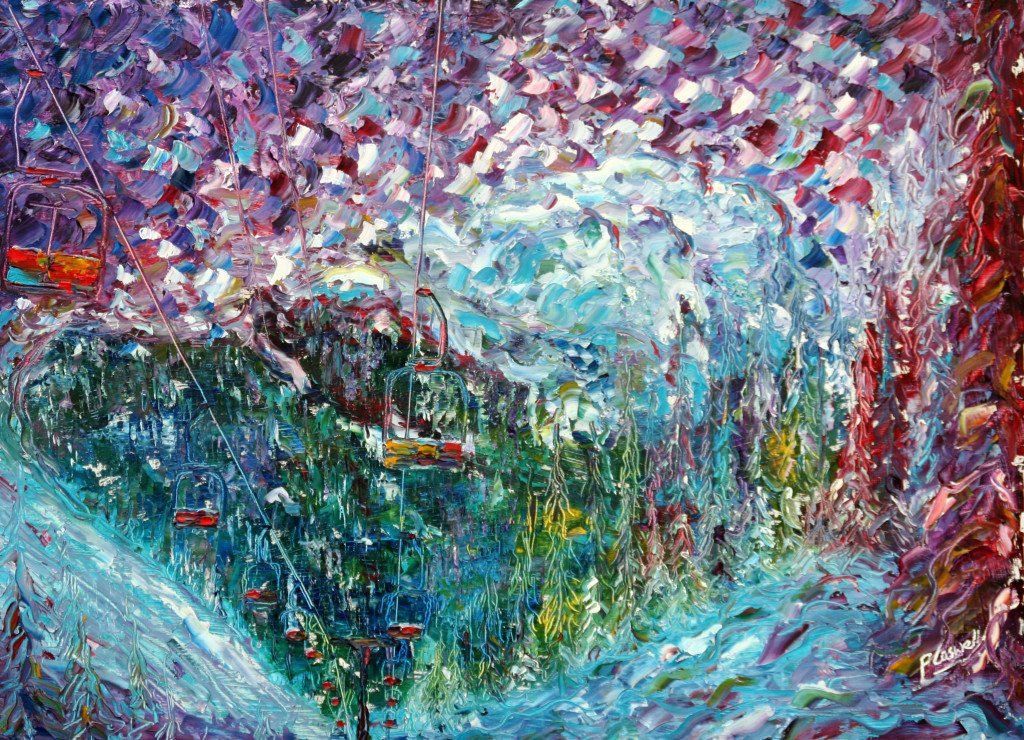 There are two more smaller paintings to still complete while these bigger paintings up to 1m across are drying.