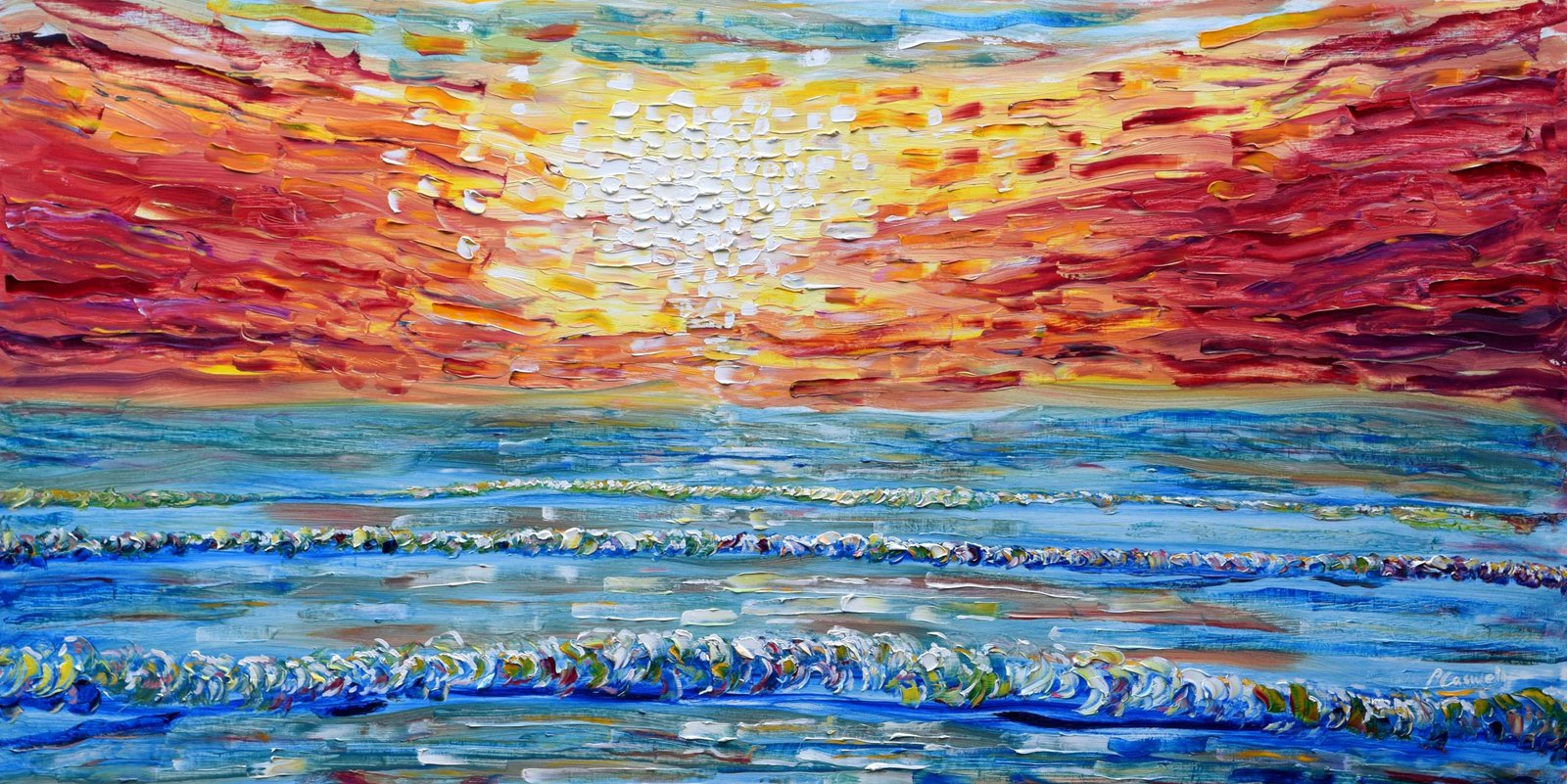 Sunset Paintings and Sunset Prints for Sale by Pete Caswell from around the world. Pete is currently based on the West Coast of the UK in Devon and he finds this a quite incredible place for his Sunset paintings. The long wide beaches and the low sun of the Northern Hemisphere make for unbelievable colours which not only fill the sky but reflect off the sea and the wet sand on the beaches which provide near mirror like reflections.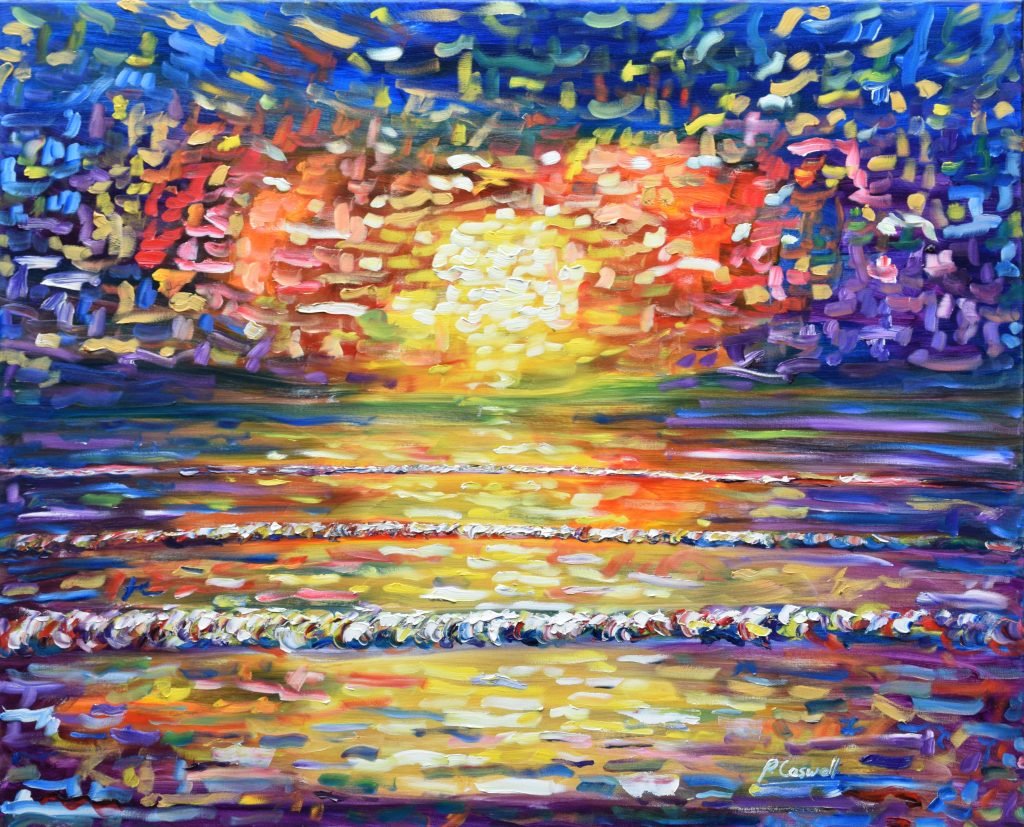 Pete's colouring is bold, vibrant and semi abstract but you would be amazed at how close the colours are to reality on some days when you zoom into the centres of the sunsets especially in the autumn evenings when the light and cooling air takes on extra brilliance.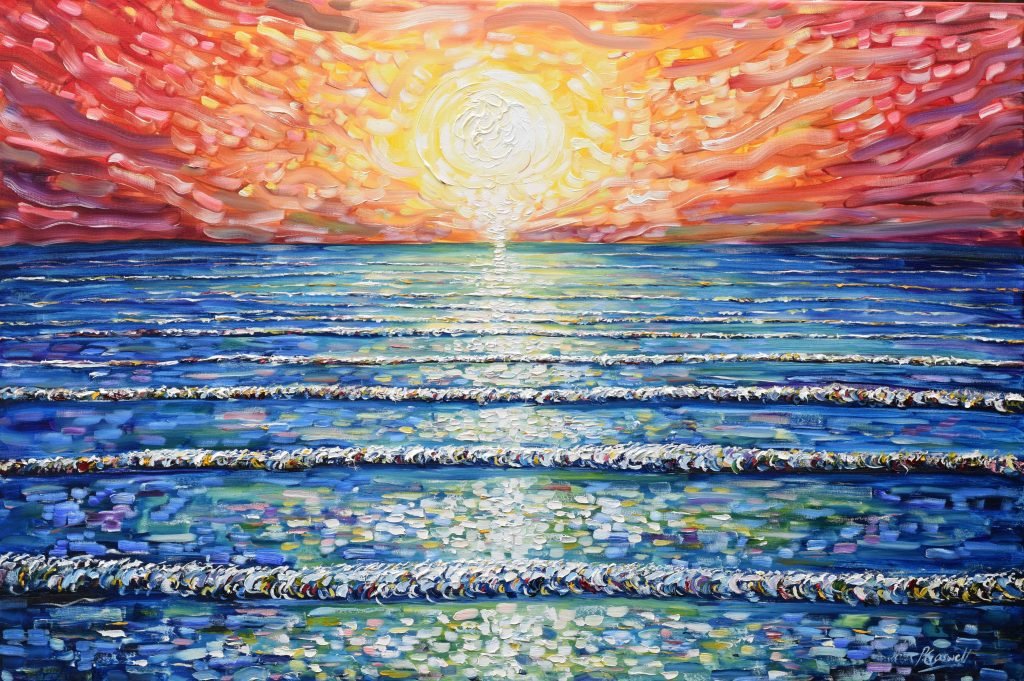 Its a popular surfing area so there are some incredible surf sunset paintings and surfers caught in the setting sun. You can see in this sunset painting which is available as a sunset print how the surfers reflect on the wet sand from the receding tides.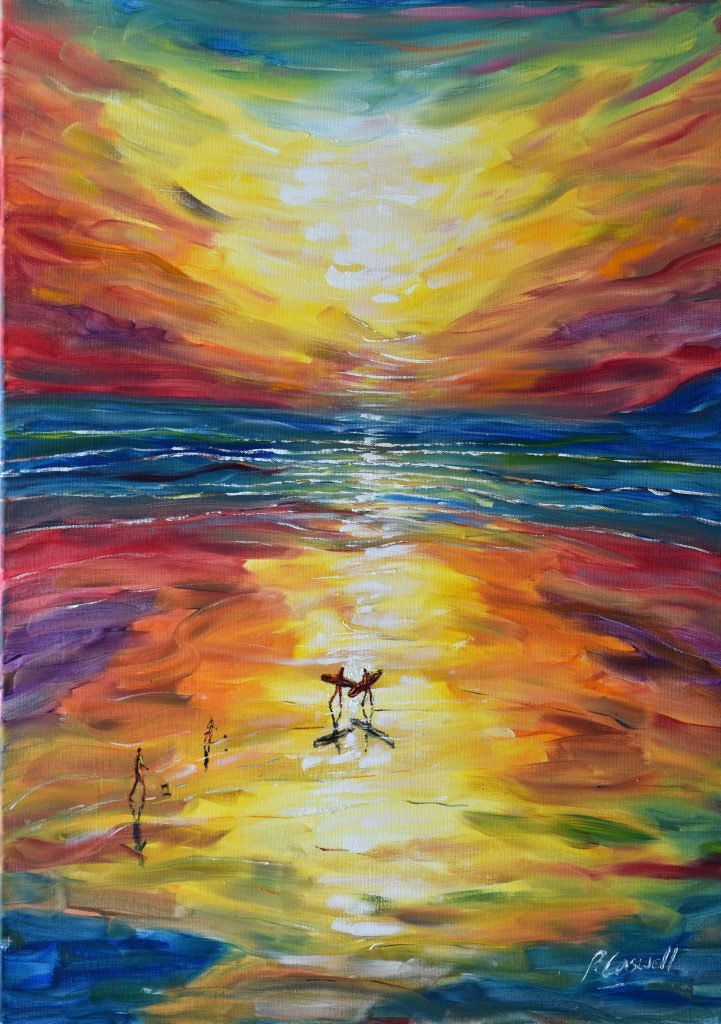 Check out the latest Sunset Paintings available as Originals by Pete Caswell…. Sunset Paintings For Sale
Or you can check out all the amazing Sunset Prints by Pete Caswell. Sunset Prints For Sale
If you live outide the USA please read the shipping info here to make sure you get a UK Print.
Shipping on International Print Site If you are ordering from the UK and Europe please just order either canvas prints or unframed prints. If you order a Framed print, currently the 2nd & 3rd one in the list of Frames (EXL2 EXL3) only ship from the USA. All the other frames ship from Europe which is ok. You can check where the order is shipping from in the final checkout where there is a flag next to each item and the shipping cost. Do check the flags at checkout as the frames shipping do change. If you live in the USA everything ships from the USA so no problems for USA clients. Go to the International Print Site which is operated by Fine Art America