In anticipation of the Les Deux Alpes, Alpe d'Huez, La Grave new link which will make the biggest linked ski Domaine in Europe I have made a special series of ski paintings and ski prints to celebrate these wonderful ski areas and their multiple glaciers.
I started with some classic paintings of Alpe d'Huez including the longest black run in the world from the top of the Glacier and then moved onto the Glacier twin drag at Les Deux Alpes which leads onto the most incredible off piste area of La Grave.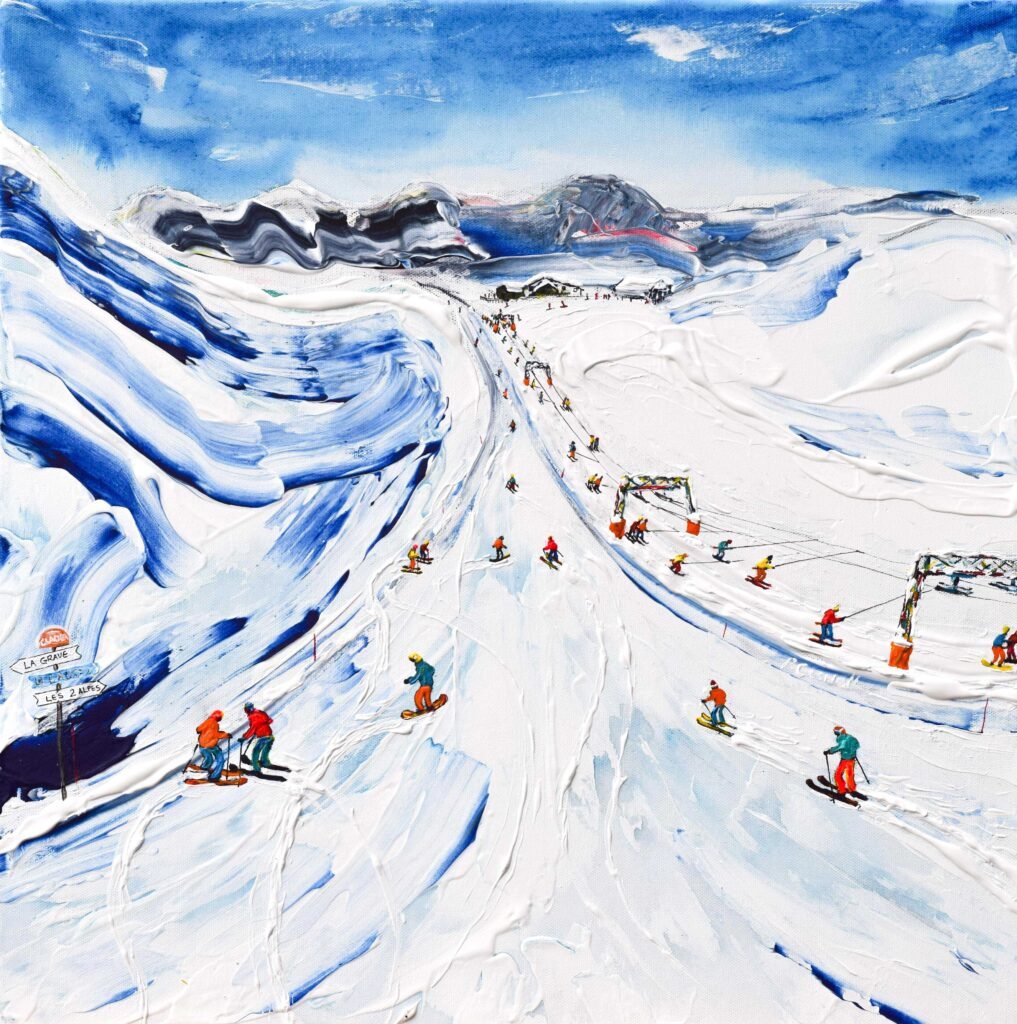 Ski Prints from Alpe d'Huez, Les Deux Alpes and La Grave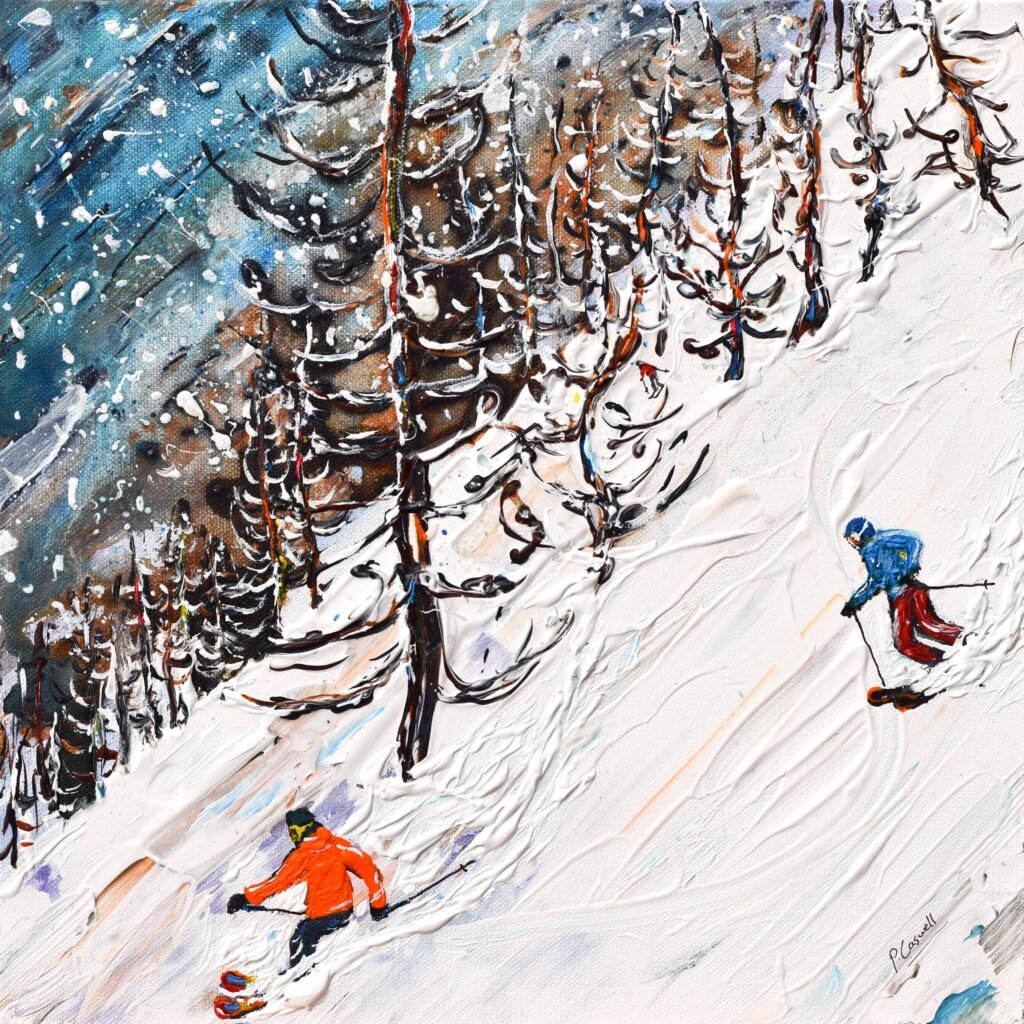 La Grave is accessed either from the aging gondola from La Grave or by a piste basher tow from the top of the Les Deux Alpes Glacier drag lifts.
Original Ski Paintings from Les Deux Alps, Alpe d'Huez and La Grave. https://petecaswell.co.uk/wp2/product-tag/alpe-dhuez/
I love Les Deux Alpes and I love Alpe d'Huez just as much. But for me this area only sounds like La Grave. It is like a mythical land hidden in the depths of the Alpes where old school honesty runs the show and appears to be running on a bit of a shoe string. The magical off piste beast of terrain above and the l most perfect woodland below the peaks keeps this unbelievable area open and going.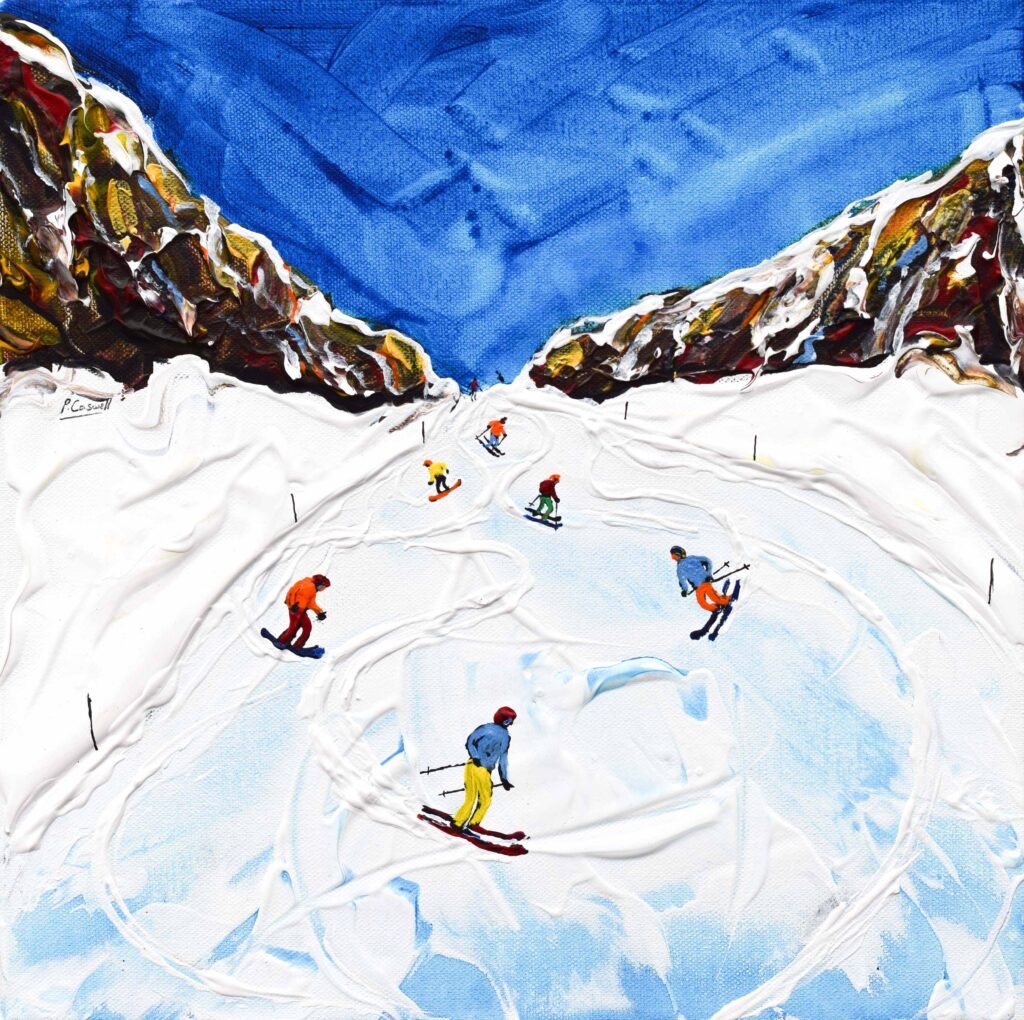 If you haven't skied La Grave before and are tempted beware this is an off piste mecca and at the bottom of the lift they check you have the right off piste equipment with you and there is good reason for this. Its some amazing off piste terrain which you have to respect and take the right safety equipment with you.

Lets hope this new link between Les Deux Alpes and Alpe d'Huez is opened soon so we can all enjoy the luxury of more than 2 glaciers to ski from in the winter