One of the most beautiful Ski Paintings and Ski Prints from the small ski resort of Thollon les Mémises above Lake Geneva, Switzerland.
This ski resort is not the biggest ski area in the world but it makes a star casting in Pete Caswell's ski paintings due to its incredible location and views from a high plateau of the Montagne des Mémises giving the most spectacular views of Lake Geneva.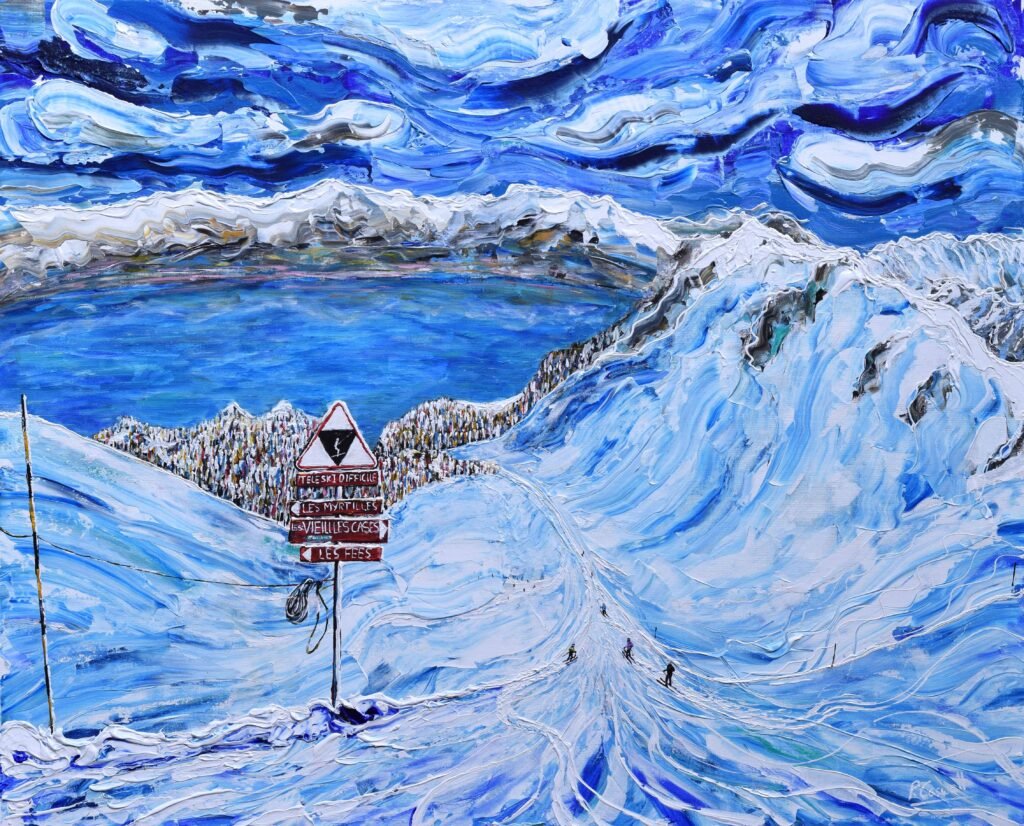 Pete loves to paint trees ski resorts and Lakes in the mountains and this is a rare one where all of them come together in the most fabulous way, only matched in the USA by Lake Tahoe.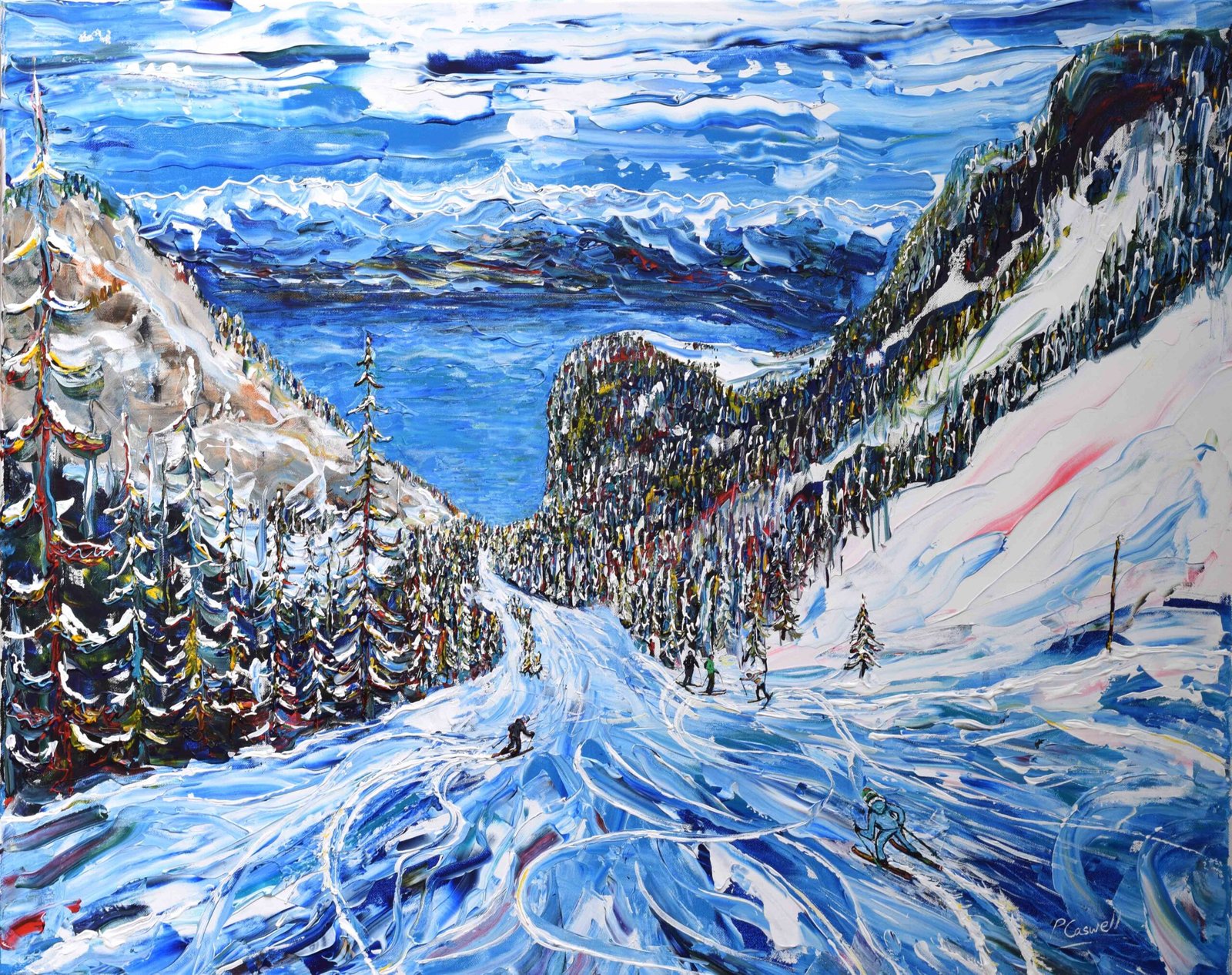 These 2 paintings form a spectacular pair. The mountains, lake, trees and pistes just work together wonderfully to create such an absorbing image. These paintings have been sold but Pete has decided to paint a pair of paintings from this area in 100cm x 100cm block canvas just to have another go at capturing this scene. Take a look at the new paintings from Thollon Les Memises and the spectacular view of Lake Geneva which are now available to buy. They are also available as a ski print of Lake Geneva