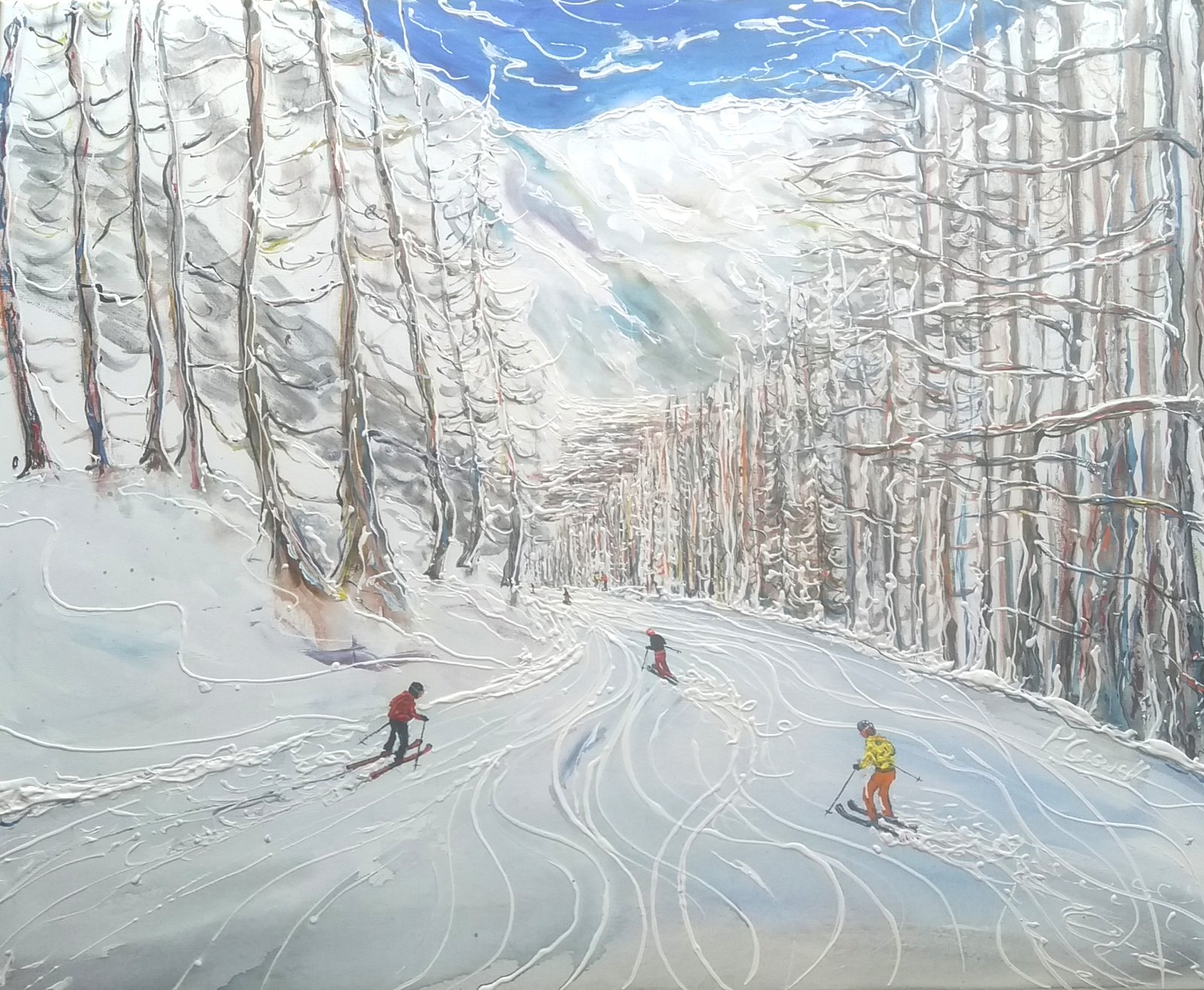 Pete Caswell is one of the foremost ski artists in the World with his lively and passionate paintings from the major ski resorts around the globe. He has recently reached cult status in the Ski World with a front page spread in one of the legendary Ski Magazines in the USA, The Ski Journal, yet the art world is yet to catch up on these beautiful pieces. You can still get a magnificent large ski painting for less than £3000, with some fun pieces still available in the £100's or just a print printed in the USA or Europe. If you want a great investment with a backstop of a truly uplifting painting from the Stable of Pete Caswell, then now may be the time to take the plunge.
If you just want a Ski Print these are printed by Fine Art America for US clients and SkiPrints.co.uk for European Clients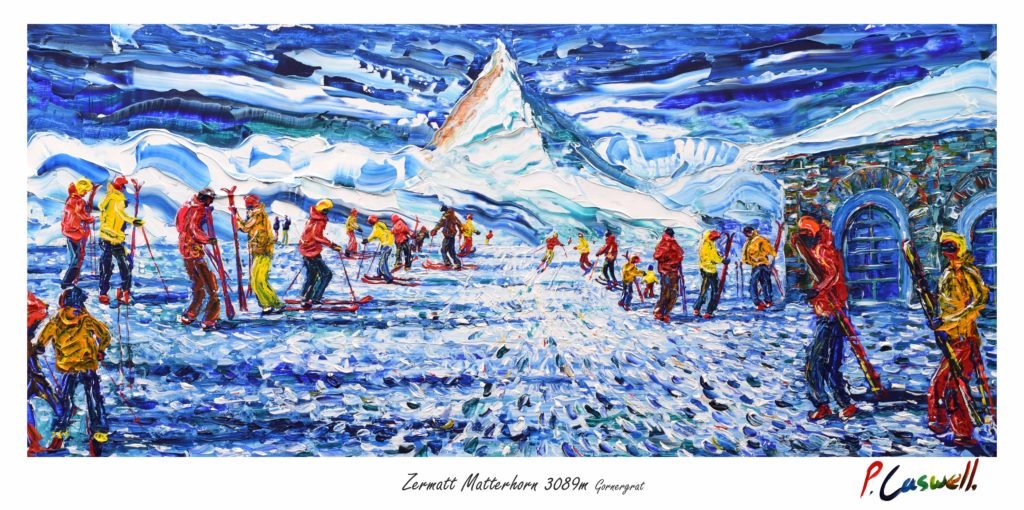 Pete is just starting on a new series of his larger paintings which will be available in the £2000 to £4000 price range which will feature some of his best work from the worlds most renowned pistes in the US and Europe.
Pete sends his work around the globe and can be found in many ski chalets in the USA and Europe with hotels mainly using large prints.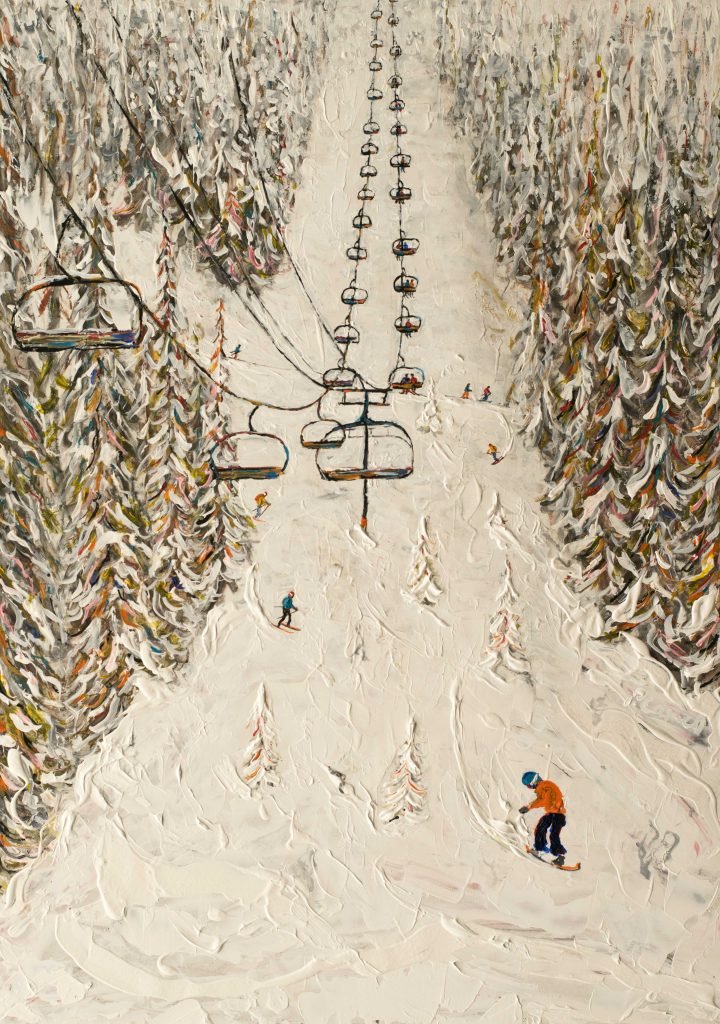 You can look at the originals all listed by resort https://petecaswell.co.uk/wp2/ski-snowboard-paintings/
or by price biggest and best first https://petecaswell.co.uk/wp2/product-category/ski-snowboard-paintings/?orderby=price-desc
You can buy his Prints from his worldwide Printer, but do read the shipping information if you live outside the USA to make sure you get local shipping. https://petecaswell.co.uk/wp2/ski-prints/. You can also find a smaller selection of his ski prints on his UK print site www.skiprints.co.uk.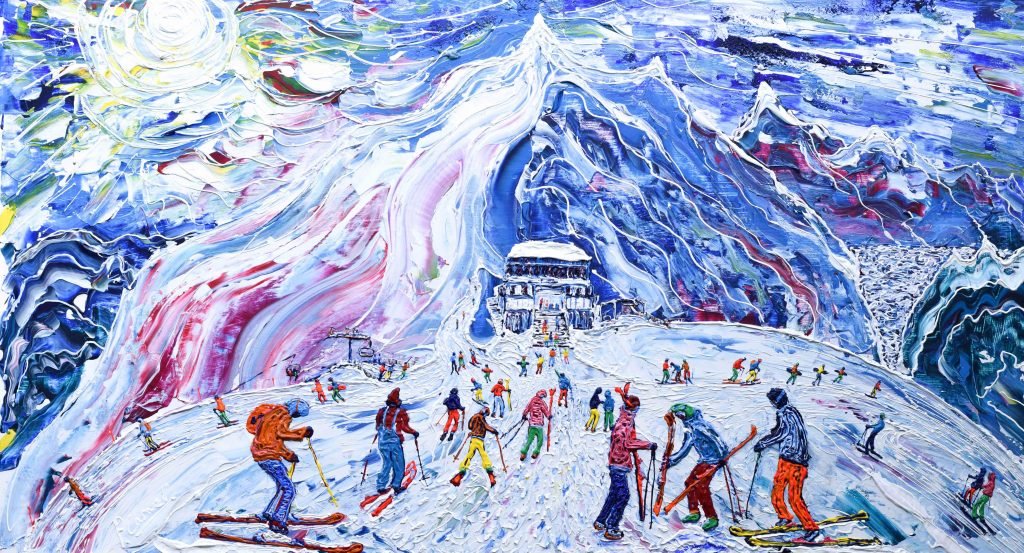 If you have reached here and still want to read more, then the world is a stranger place than I though…you can check out the current blogs on the sunset paintings and India paintings where Pete began his art career.