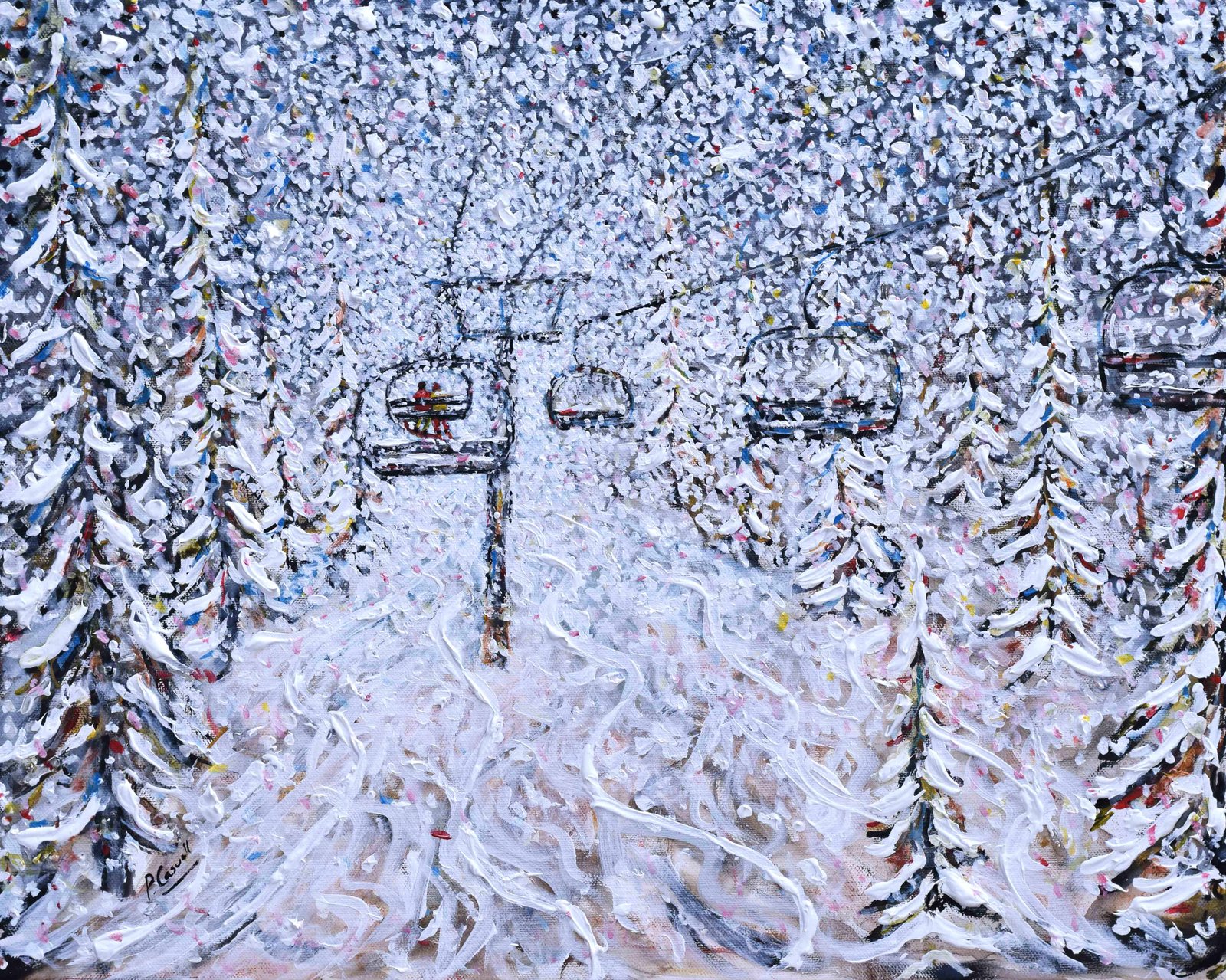 Pete Caswell is know for creating the feeling of skiing on canvas with paint and this year his talent is becoming ever more in popular. As the ski lifts have stopped turning so Pete's brushes have speeded up to keep the many piste hungry skiers happy while they eagerly await a return to the slopes. Many like to follow him on Facebook and Instagram.
Many of his clients so often comment about the first time they look at his paintings they feel like they are skiing again in the snowy mountains. He's been called the Lowry of the slopes and other times a bit of Van Gough. There is a lot of fun and joy captured in the paintings along with the exhilaration of skiing in the mountains. Lots of texture, plenty of bright colours and some crazy ideas and styles which all come together to lift you out of normality of life to put you on your skis again atop a great big Mountain of snow.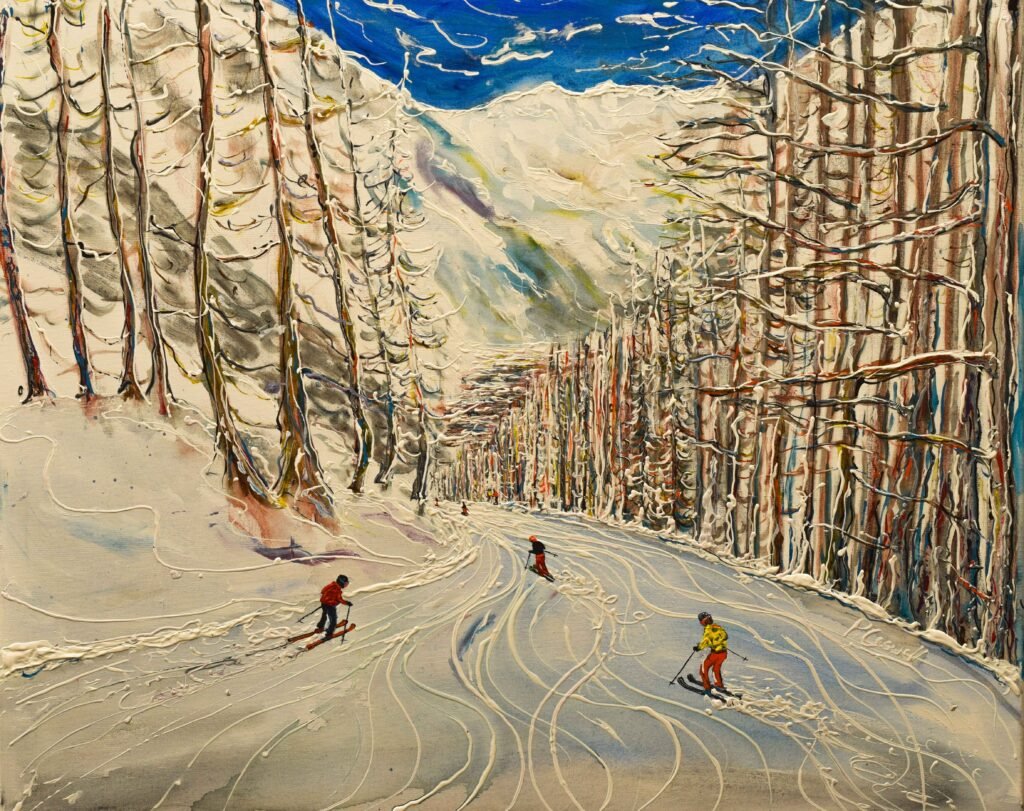 Pete has spent most of his life travelling to the best ski resorts he can find and translating that incredible skiing ski feeling onto canvas. Most winters but not this one Pete can be found mostly on the slopes of Europe cruising round with his canvas at hand and boards and skis to feet. What a life!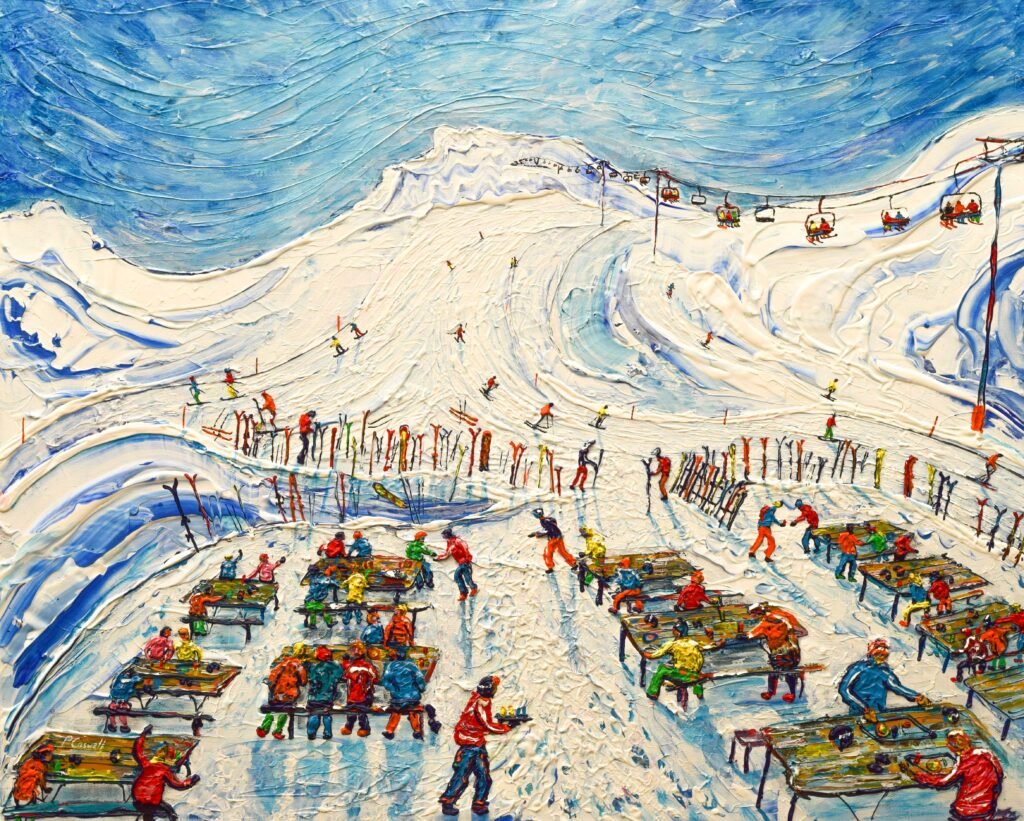 You can buy Pete's ski paintings on his website which are all listed by resort https://petecaswell.co.uk/wp2/ski-snowboard-paintings/ Originals range from a few hundred up to several thousand pounds in price.
His Prints are available on his ski prints site but do read all the shipping info first as there are 2 different sites, one for international clients with a full catalogue of all his ski prints and a simpler site for UK clients. https://petecaswell.co.uk/wp2/ski-prints/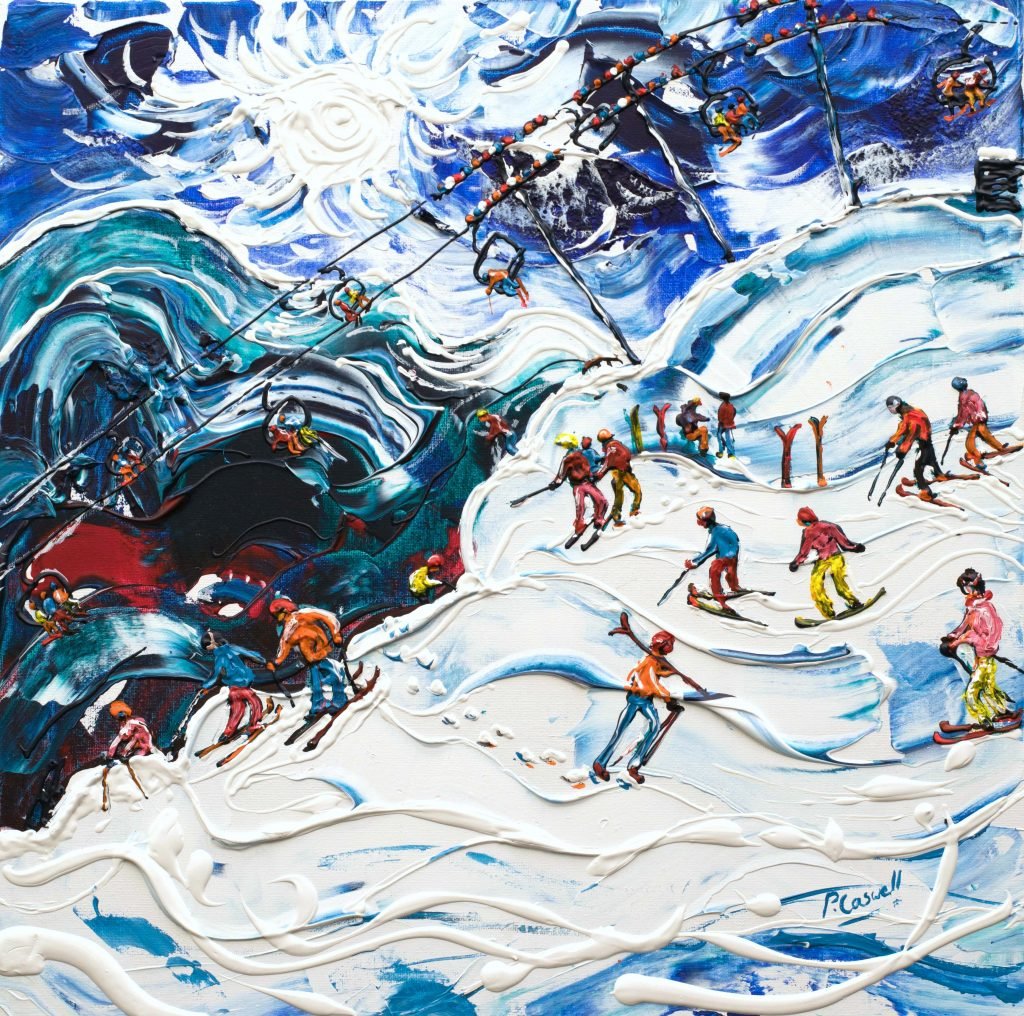 You can read more about Pete' skiing story in the recent article in the Ski Journal Magazine.