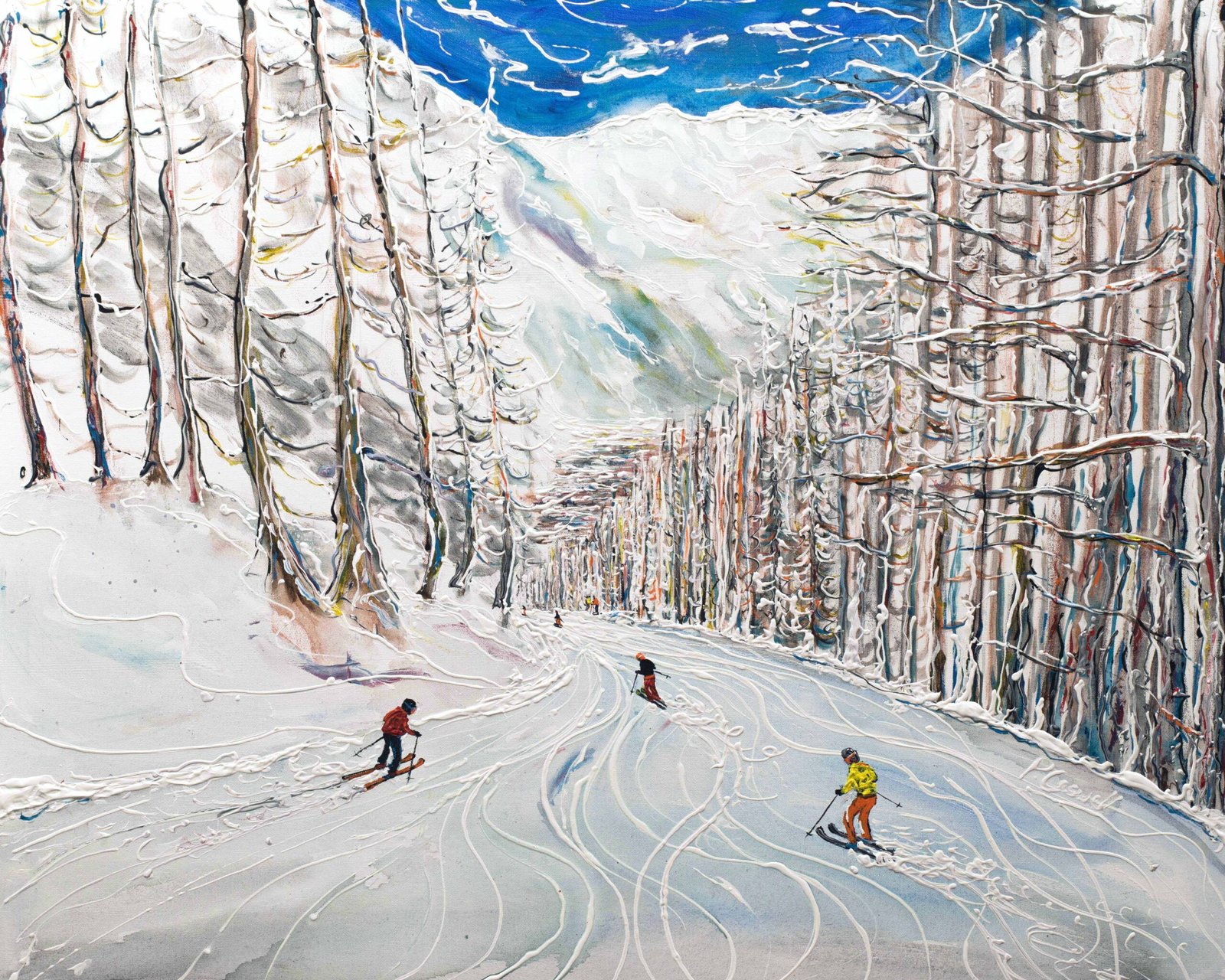 If you love to ski Val d'Isere then you might just love these ski paintings of this amazing ski area by Pete Caswell.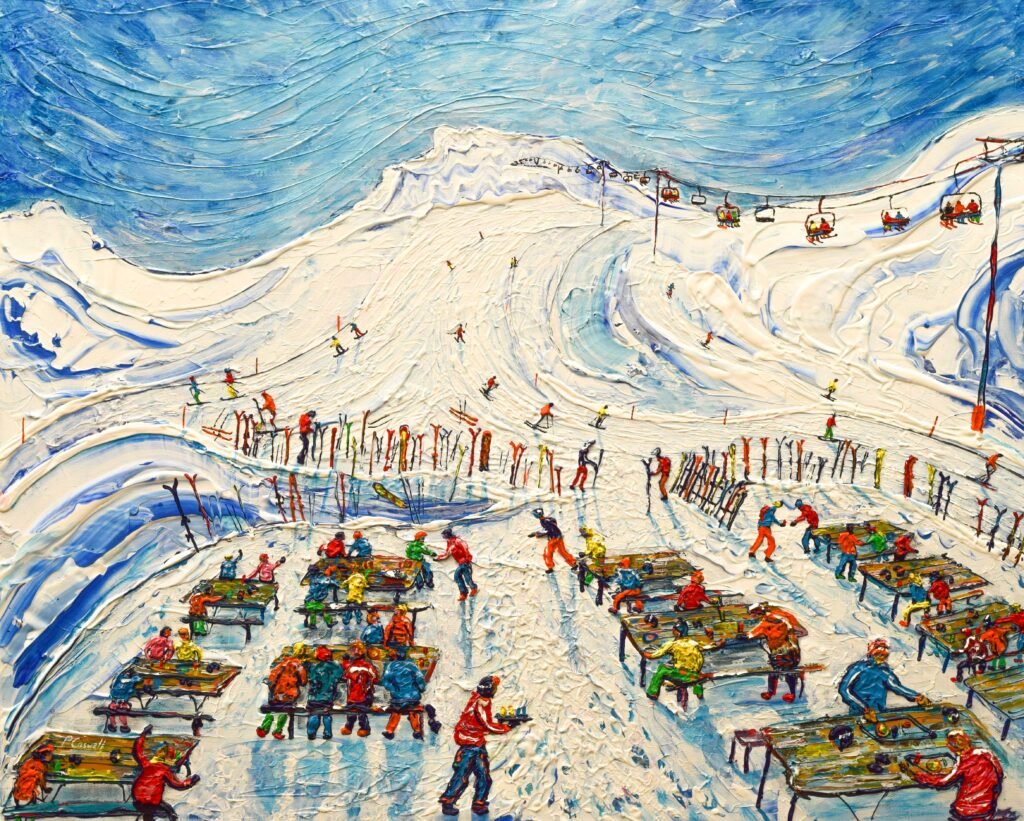 Pete is an International Ski Artist who paints the best ski resorts around the globe. He started his Ski Paintings in Tignes just round the corner and lived in Val d'Isere in amongst many wonderful ski trips to the area so he know the area back to front.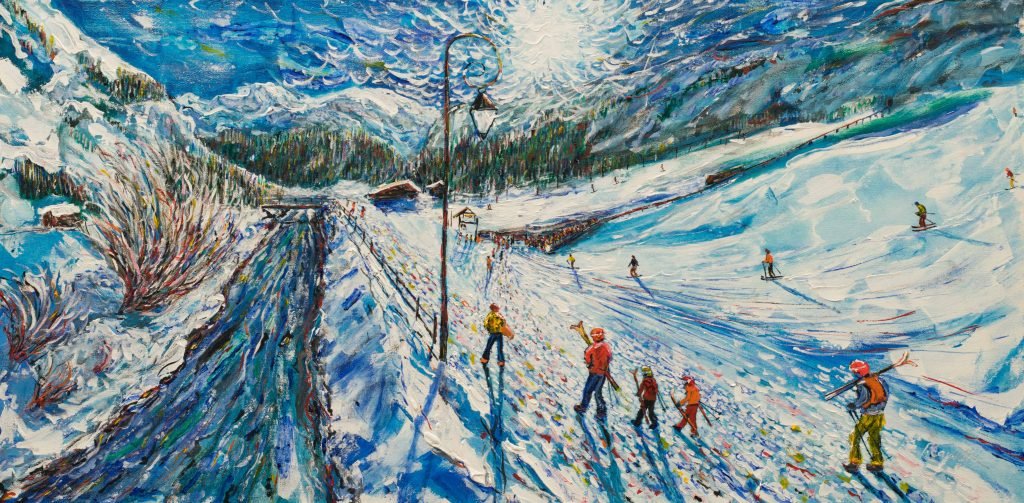 Having spent the most time in this resort during his career this is perhaps the best covered ski area in his portfolio alongside Verbier and Zermatt, some of his other favourites in Europe.
You can order his ski prints from his UK print site https://skiprints.co.uk/ For just Val d'Isere prints – https://skiprints.co.uk/collections/france/val-disere#MainContent

Or buy an original ski painting from the current collection at www.petecaswell.co.uk. Or just check out the Original Ski Paintings from Val d'Isere.
Pete's paintings are getting ever more popular and now is one of the best times to get one of his paintings while they are still affordable with prices from just a few hundred up to a a couple of thousand pounds.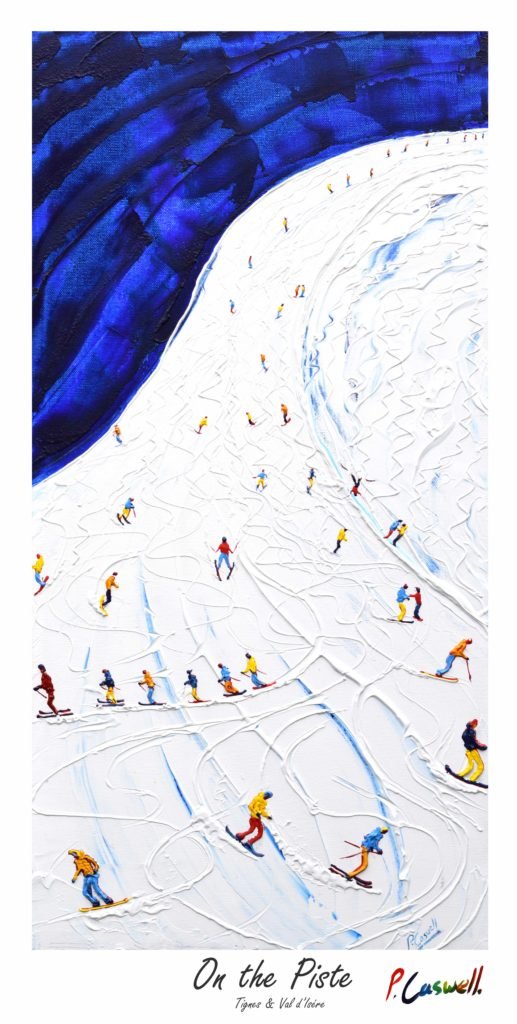 For a bit more choice you can order off the international print site which has the full back catalogue of the paintings from this ski area. See shipping info https://petecaswell.co.uk/wp2/ski-prints/ and then go straight to Val d'Isere Ski Prints https://pete-caswell.pixels.com/collections/tignes+val+disere+espace+killy
Pete also paintings some wonderful sunset paintings and sailing paintings and sunset Prints which are a great buy to brighten up your walls with a splash of bright light and wonder. Sunset Prints also at but do check the shipping info first.