You can now buy Pete's most popular Skiing and Snowboarding Paintings as Prints . But don't forget to take a look at the sunset paintings and prints brimming with colour. Summer is here and I am now busy painting the sunsets at the beach near the studio when I am not surfing.  Lots of new paintings, a dabble into some more abstract styles and some of the old favourites are back. Scroll to the bottom of the page to see the newest paintings and prints released or check out my Facebook page. Over the summer I will be posting some of the new sunsets from the beach on the Facebook page.
New for this season is the Skiing and Snowboarding Book of Paintings. Makes an ideal gift or add a touch of glamour to your coffee table.
We've got sharp acrylics and soft luscious oils to tempt you from all of your favourite resorts. Last season I took a great tour of the Alps taking in St Anton in Austria and Wengen in Switzerland. Later in the season I took an extended trip to Morzine and Avoriaz with a side trip to Grande Massif and Megeve in some truly admirable conditions. At the end of the season I re-visited some favourite Ski Paintings in Verbier, Tignes, Val d'Isere, Meribel, Val Thorens and Chamonix. Most of the paintings are now complete and will be released later in the year including prints. But do email if you need anything specific.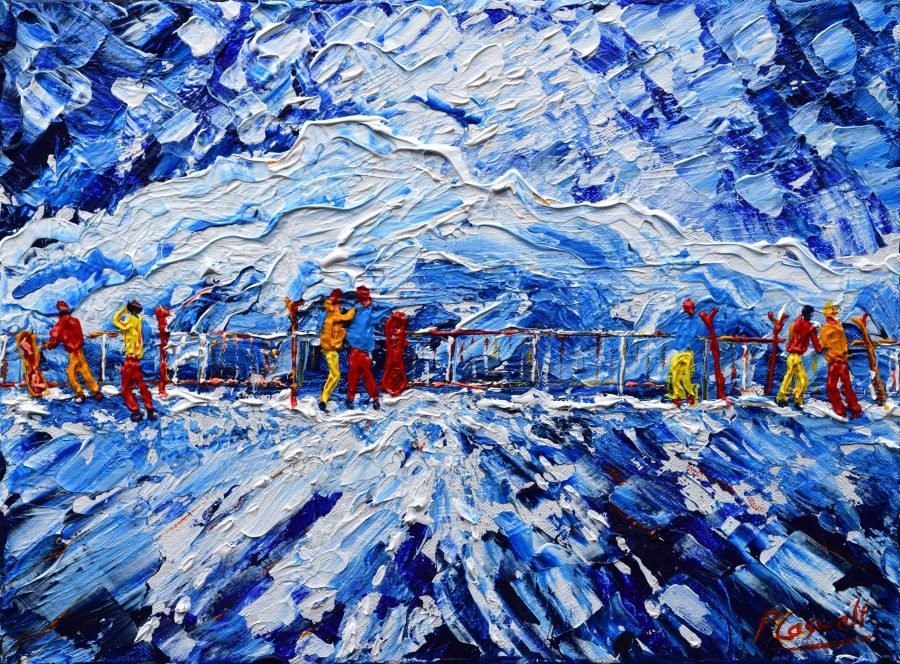 Plans are afoot for a big trip to the States probably in 2017 to take in some dream destinations of Whistler, Aspen, Vail,  Jackson Hole and a couple of others yet to be decided to see if the powder is as fluffy as I remember…. or was I dreaming again? If you have a favourite resorts let me know and I may add it to the paintings list. A powder trip to Japan stopping off in Hawaii is penciled in for 2018/19. I have already sold a few skiing paintings to Japan so I thought it was time to pay a visit.

Despite me sometimes wishing the summer away so I can get back to the snow, we have a fabulous summer by the beach at the studio in North Devon with plenty of sun and surfing to inspire the sunset paintings.  An early trip to Ibiza inspired a few Cafe Del Mar Sunset Paintings and then where better to spend the summer than at the studio in North Devon – simply beautiful.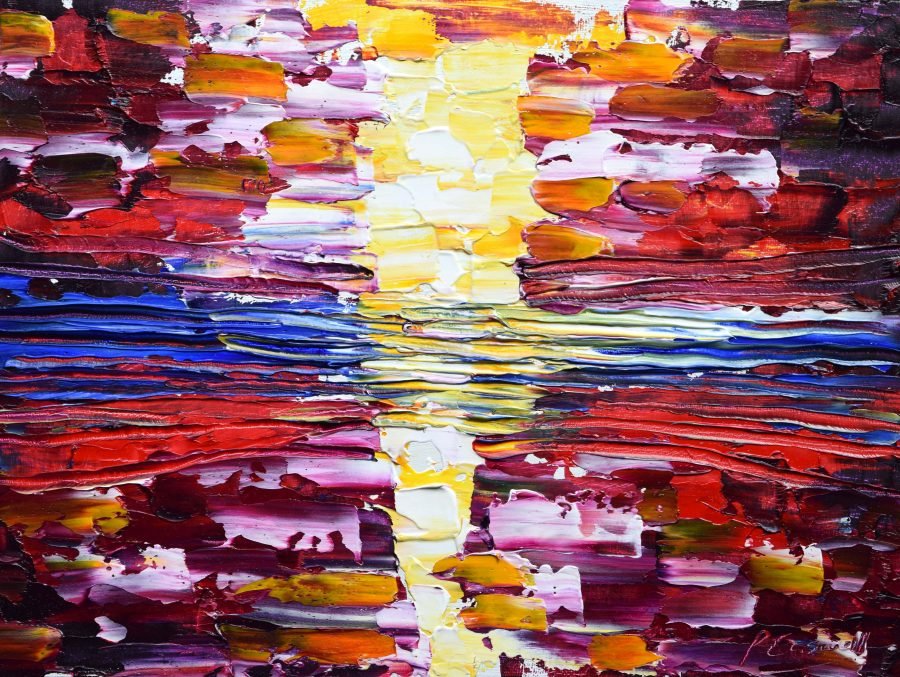 You can see the new Sunset Paintings on the site  or see the Sunset Paintings on the print site to save yourself some money. If you want to see the paintings from the summer in Devon inspires then take a look at the Local and Surf Paintings and my latest posts on Facebook.
September this year sees me taking a trip to the South Coast Yachting and Sailing at Salcombe, Lymington and Falmouth. I have already added some more Sailing Paintings to the site, but I am hungry for some more action in those brisk Autumn breazes. I'll be releasing a really special set of small sailing paintings from classic working boats from the Caribean focussing on BVI and Antigua which will make great gifts (below).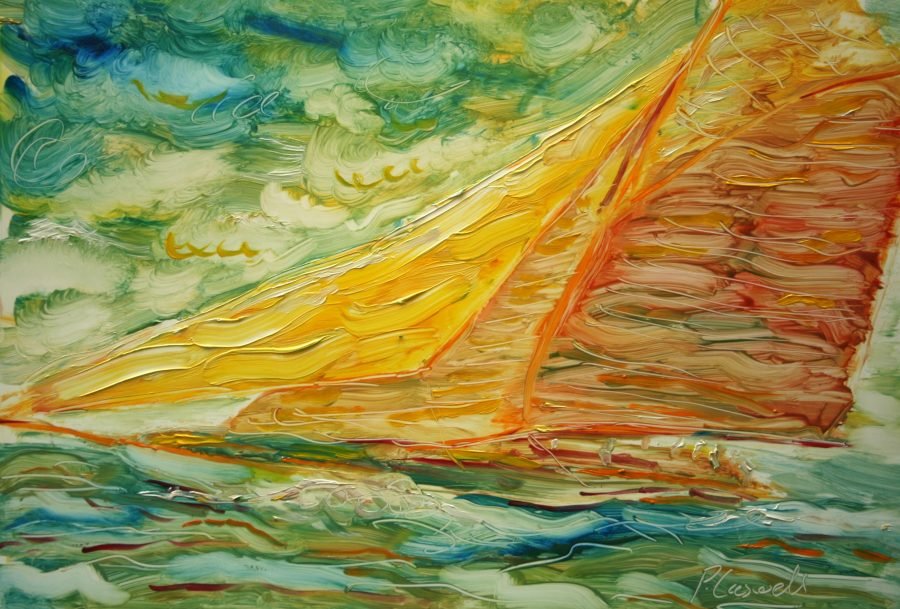 Late on in the season I should end up in London where I love to paint in November and take a look at all the amazing art galleries. You can see last seasons London paintings here.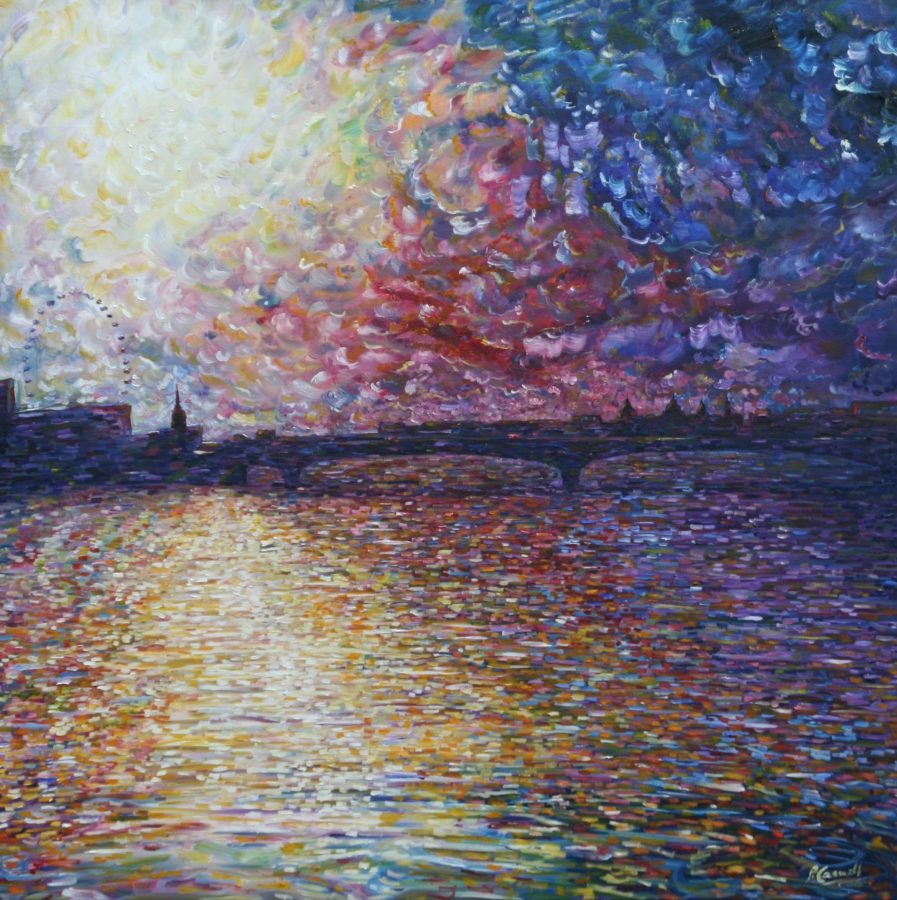 We had great success with the online prints last year and we were very pleased with our new print supplier who can ship prints worldwide now for local shipping costs. We are very pleased to continue to use the same print supplier this year and you can see all the prints in their various categories here