"Don't Worry be happy", a phrase made famous by Bob Marley. But preceding him, this perfect phrase originated in the great depths of the Indian Spiritual Guru, Meher Baba, who first coined the phrase. He said that worry was a major problem as it gets in the way of spiritual progress. And if you worry you can't be happy and you certainly can't get too spiritual if you aren't happy. Happiness and the spiritual are one of the same and linked in every way. If you distill happiness you get pure joy and from pure joy you get close to God, and close to God you get pure bliss. So follow the train to feel really happy.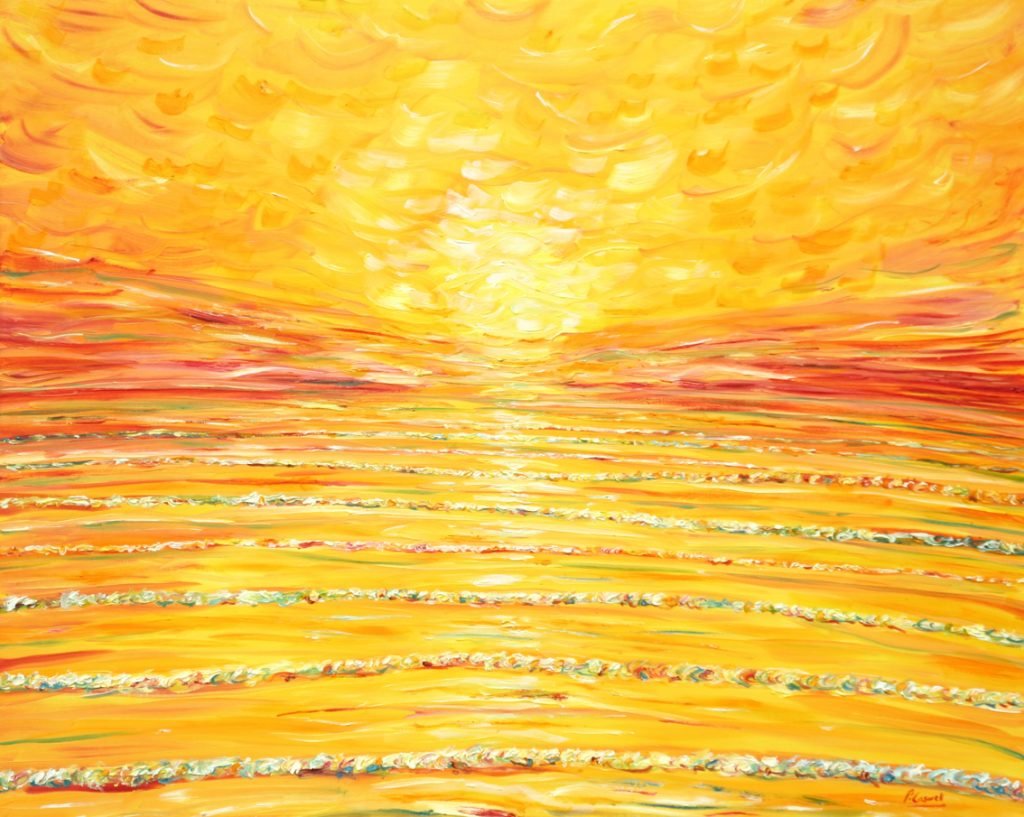 This is why I love painting so much because it gives me the space to focus on what is truly wonderful, feeling happy and content all day long. Every day when I am painting I can be immersed in this wonderful task away from the daily travels of life in my beautiful studio. Combining light, form and colours to create a wonderful positive and happy painting is the focus for the day.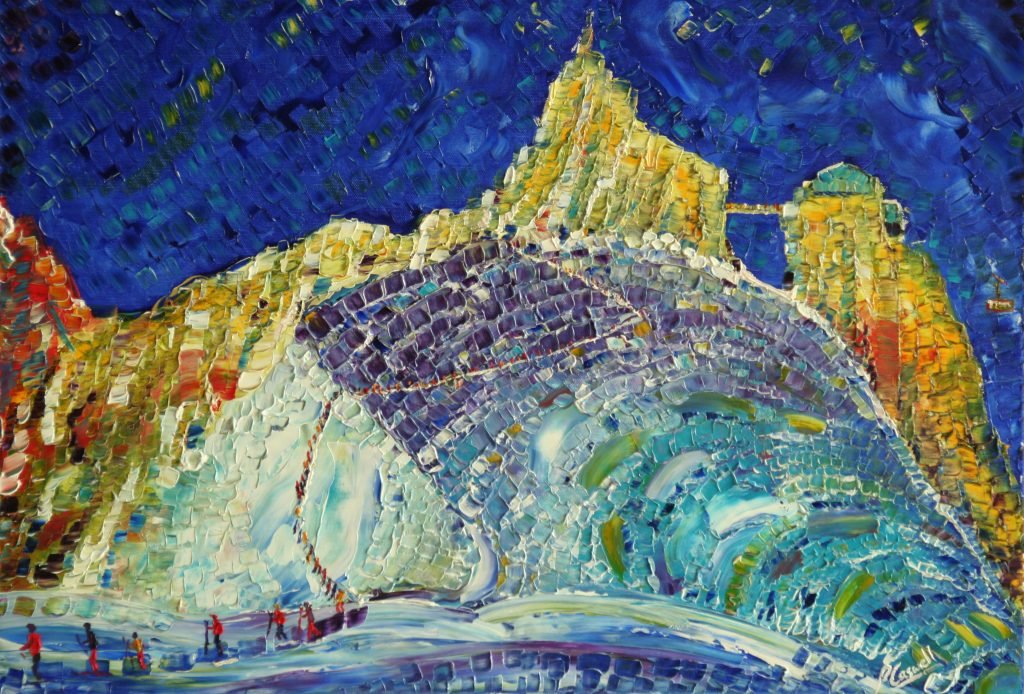 Its a funny business, the art world. I engineer my paintings using every technique I can find to stimulate a feeling of happiness, and the entire business is run along lines where we endeavor to make our customers happy. In the art world it seems as if the modern curators put suffering and shock on a pedestal while ridiculing anything which has any hint of happiness about it. It is so easy to worry, so easy to suffer, even easier to be sad or to shock. Its a peace of cake, in fact easier still so why is it so prized by the modern critics. To rid yourself of worry and feel happy is such a precious task, so hard as to be nearly impossible, so disguised it is rarely seen.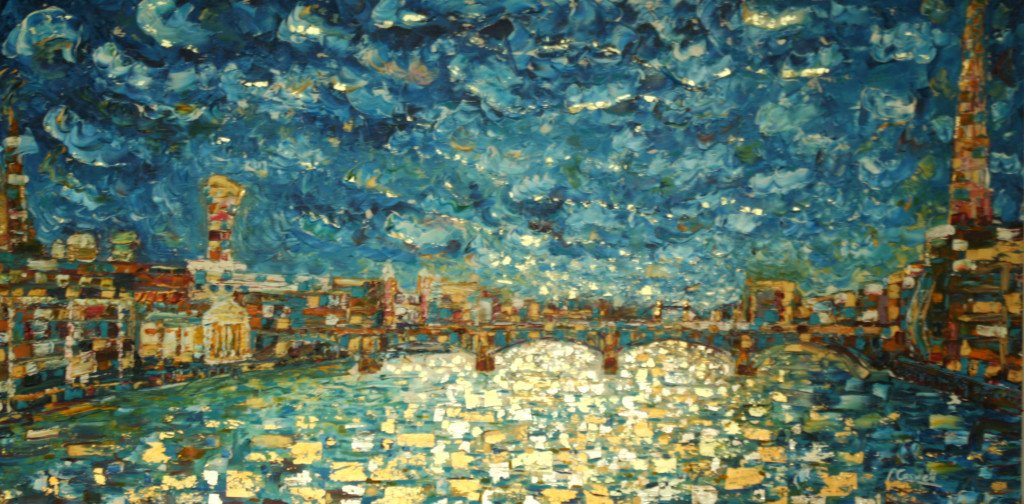 In each painting I engage subtle techniques of colour combinations, light, form and association to create the highest sense of happiness I can. Its a continually evolving process as I oscilate from the abstract to the representational to find the correct balance to engage the heart and dodge the ever oppressive mind.